Is Blueprint LSAT Worth it [2023 Review]
    8 Min Read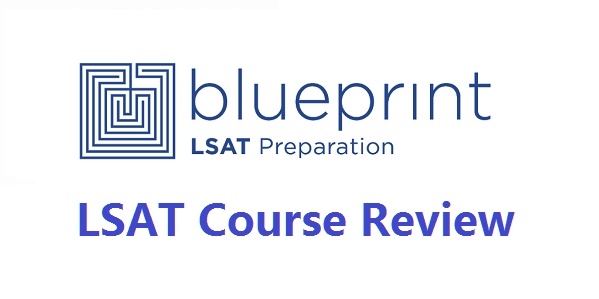 Is Blueprint LSAT worth it? When you are out on the path to master LSAT, Blueprint is one name you will surely encounter on your way. Blueprint, founded in 2005, is an LSAT specialist firm that does nothing but LSAT test prep. Yes, it focuses solely on LSAT preparation with a plethora of LSAT books, techniques, practice tests and tutoring material. This expertise on LSAT is what makes Blueprint stand out amongst the crowd.
Let's see what makes Blueprint the choice of thousands of students and how it helps you master the skills required to ace this renowned test.
Click to see the latest Blueprint LSAT coupons

Blueprint LSAT Prep – An Introduction
Blueprint LSAT prep course is one of the best LSAT prep courses offered both in online and live classroom mode throughout the country. Only the best instructors are hired for classroom teaching. Students enrolled in live classes also get access to the online material. There's enormous prep content available in their online library including textbooks, practice tests, and videos.
Unlike conventional LSAT prep platforms, Blueprint model offers a fun approach to students combining latest adaptive techniques, animated explanations, logic games, memory tools, humorous lessons and a scoreboard to track your progress.
The prep content is fragmented into miniature, easy-to-memorize segments, making it easily digestible compared to traditional lengthy prep material involving mugging. To further reduce unnecessary study time, Blueprint provides adaptive learning software that grows a student's profile as per their past performance.
Let us delve further into Blueprint and whether it offers students the perfect LSAT prep material.
Highlights of Blueprint LSAT Prep Course
8,000 LSAT practice questions
3 Textbooks plus 19 Practice LSAT Exams
Comprehensive explanations to questions
112 Hours of classroom lessons with 3 review workshops
6 proctored practice exams
Video lessons of 88 Hours – with animations
Online content/app for convenience study
Experienced instructors with 99th percentile score
Memory and logic based games
24-Hour email support
10 Day satisfaction guarantee
Blueprint Dashboard & User Experience
Blueprint's user interface is clean and fairly easy to use. You can easily navigate through various features/resources through the menu bar. Numerous customization options make it easy to individualize your course schedule. Answers can be cross off throughout your practice sessions. Explanations are available for every question right next to the marked answers.
The most remarkable feature has to be the 'Law School Feature'. Student can virtually set up his profile and calculate the likelihood of their acceptance into a particular law school. Blueprint's analytics collects data from the student's profile, indentifying their strengths and weaknesses, to predict whether they will get admission to a particular law school or not. Though it is only predictive in nature, it does give insights into preparation stages, peer analysis and target LSAT score for your favorite law school.
LSAT Practice Questions – Is the Question Bank Big Enough?
Blueprint's 8000+ practice questions are a cut above the rest. The huge question bank ensures that your get access to every possible type of question. These are adaptive in nature which allows students to hone their skills as they progress. The gamified model further makes the study engaging and interactive. The videos are humorous with focus on vital study areas.
The point system of grading is sure to make the student stay competitive and motivated at the same time. There are points for answering a question right, and even more points for answering faster.
High Quality In-Class Lessons
For those who choose the in-person coaching, they will be amazed to see the benefits of the uniquely designed content. Classroom sessions are known to be very interactive, with rigorously designed sessions from highly trained instructors. Easy to read textbooks with flowcharts and diagrams helps student grasp concepts faster. These are further enhanced by the 'Online Anytime' curriculum that helps improve the scores drastically.
LSAT Practice Exams
Practice tests are the final straw in the preparation journey. They tell you exactly where you stand and what your chances of success are. Blueprint provides you with the latest adaptive practice tests filled with high quality questions. You can even customize the practice tests from the question bank.
Video Lessons - BluePrint: The Movie 2.0 (Online LSAT Course)
Blueprint genuinely believes in delivering fun yet informative content to its users. Their video lessons, called 'The Movie 2.0', are streamed in HD format and instructors include Blueprint founders Trent Teti and Matt Riley.
Video lessons are animation laden and have a tinge of humor to keep the students engaged. Videos aren't lengthy and boring. Instead, these are funny, fast-paced and focus on important information to grab the attention. The animations in the videos are truly informative which further increase the ability to retain various concepts. They liven up the boring lessons and truly help understand the underlying LSAT concepts.
iOS App – Study on the Go!
For those on the go, there is also an app to help you study as per your own pace. This flexible study schedule helps students plan better for exam prep. iOS app features video lessons, interactive questions, photo scoring along with advanced analytics and performance metrics to help students track their relative progress. The app is easy to install and its visual interface can be navigated through easily.
Customer Support
Customer support is the top priority of Blueprint's team. Subscribers get access to a personal study buddy who is available via email. Veteran instructors answer student queries within 24 hours. Also, these instructors are all 170+ scorers in LSAT exam. Besides support, most of the common questions have been answered already in the question bank along with detailed explanations.
Cons
No Guarantee Offered
This is more of a marketing strategy rather than a chink in the course's content armor. Most courses promise a higher score guarantee. In Blueprint's case, the founders have relied on their course's quality and do not believe in offering any guarantee. They probably didn't feel the need to promise students any guarantee of higher scores.
May Sound Expensive to Some
Starting at around $1300 for the online course, it can sound expensive to many students. Nonetheless, the package is pretty competitive relative to the other players in the market. However, what you get in terms of quality and quantity is far above the rest.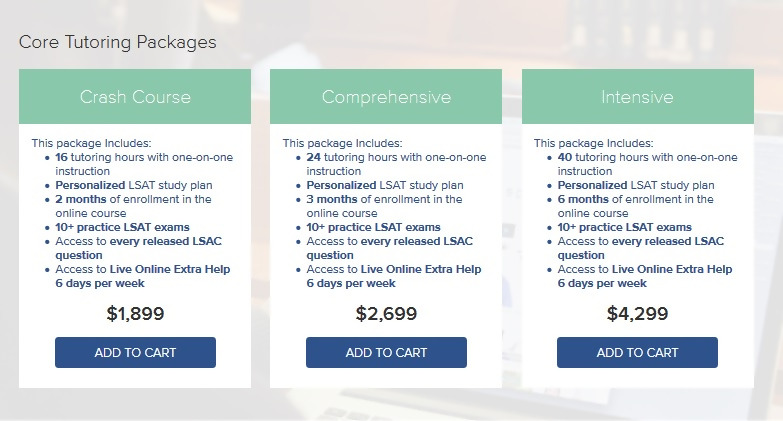 Conclusion
So, Is BluePrint LSAT Really Worth It?
Blueprint is dedicated to LSAT preparation. And that's what makes it appealing. It does offer laser focused prep material with a funny, charismatic video content, backed by top-notch instructors. Gamified practice questions add that little oomph to the prep. All this does give students an extra edge over the competition.
The same is evident from the reviews available on the official website.
There's 112 hours of classroom coaching which is further accentuated with an 88 hour online video course. Watching the video course is akin to watching a TV series – it's that good! The founders have made genuine efforts in making LSAT course stand out from the rest and they have succeeded leaps and bounds.
Other LSAT Course Reviews
Share on: