The 6 Best Online LSAT Prep Courses [2022 Edition]
    22 Min Read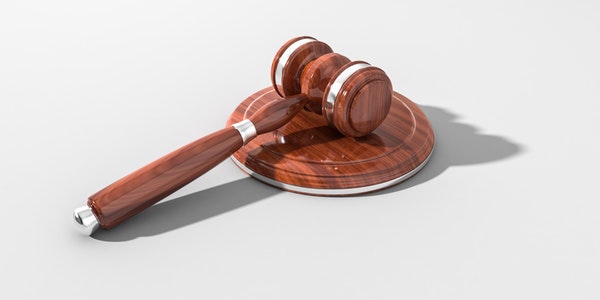 For over 70 years, the Law School Admissions Test (LSAT) has been a rite of passage for aspiring lawyers. The LSAT is still the most widely-accepted entrance exam for most law schools, and the key to success on the test is to first figure out your learning style. Whether it is in-person training, tutoring or pacing yourself, the method you choose can make a real difference in the outcome - maximize your time, maximize your score.
The 6 Best LSAT Prep Course 2022

Blueprint makes the list of the best LSAT prep courses for being the most innovative among the 6 courses you'll find in this list of the best LSAT prep courses. Live in-person as well as online on demand, both of these course offerings utilize online resources as well as the Blueprint App. Here is what you will get if you opt for the Blueprint Online Course: The online courses include 16 lessons, 3 review workshops, as well as 3 advanced clinics. The lessons are covered in animated videos totaling nearly 88 hours. The animation allows Blueprint instructors to draw out concepts that can make more sense when taught visually. Although pre-recorded, there is time allotted for you to work on drills as well as timing exercises at the end of the course.
In addition to the interactive video courses, you can access the Blueprint iOS App. On this app, you can access your MyBlueprint page, which gives you explanations of all the questions in your homework as well as practice exams. Explanations can be listened to via audio, video, or read through detailed text. The app allows for you to practice going through questions, and if you get a question wrong, you have the option to see the correct answer or try again. "Hints" can be requested that will help lead you to the correct answer without giving it all away at once. Advanced analytics can be accessed on the app, which show you your exact strengths and weaknesses based on practice. The app has helped to gamify LSAT prep, by assigning you status based on your progress. It's pretty fun, as the statuses raise you through a ladder of society, where you start as an Untouchable and slowly work your way up to Transcendence. You can check this out using their free tour.
What you get with the Blueprint In Person Course: The Blueprint classroom course only takes place in major metropolitan areas, but if you are fortunate enough to be residing in one of these areas, then you can consider taking the Blueprint In Person Course. The in person course offers everything that you can access with their on-demand online course, in addition to 112 instruction hours. How do these instruction hours break out? 76 hours is allotted to lecture, 24 hours is spent taking proctored exams, and 12 hours for online clinics. Over the length of this classroom course, you will have taken 6 proctored official LSAT exams. The first is utilized by Blueprint to diagnose your baseline level. Tests 2, 3, and 4 helps the instructors to see where you are not picking up concepts taught in class. The last two tests, 5 and 6, are used to help you perfect your time management. These classes take place over 16 lessons, of which the curriculum is updated every year to address any changes on the current LSAT.
They offer a pretty cool score increase guarantee, which shows a strong amount of confidence in their course and curriculum. After completing this course and taking the next official LSAT, you are requested to send your score report to Blueprint. If the score of your test did not exceed the score of your first diagnostic practice test taken during the course, then you are able to either retake their course for free or receive a full refund. This is one of the most impressive score guarantees we've seen so far for the LSAT prep.
Top Highlights:
Average LSAT score increase is 11 points
iOS app allows for practicing on any device, watch lessons, photo scoring, and advanced analytics
All instructors are 99th percentile scorers
Access to Blueprint: The Movie 2.0 – an HD online course with hand-drawn concept solving
24-hour email support from instructors
Drawback(s):
The score increase guarantee is only available for the Classroom course. If you take the online course option, you have up to 10 days to decide whether you are satisfied with the Blueprint courseware or your money back.
Final Verdict:
Those who are tech savvy and expect to take advantage of an app for practice and lesson material would probably really enjoy either the online or classroom LSAT course provided by Blueprint.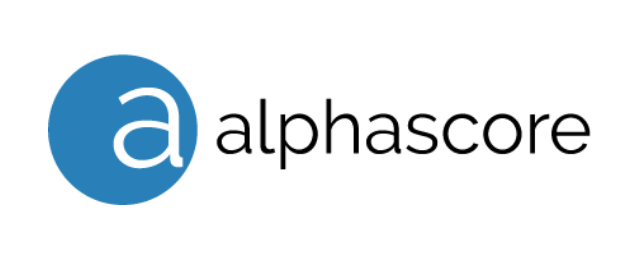 Alpha Score only offers an online option for their LSAT prep. But, as we may have already learned from 7Sage, the head honcho on list, delivering a course solely online does not have any impact on quality or effectiveness of learning. It makes the category best value among our best LSAT prep courses because it is the cheapest, quality LSAT prep course listed.
Alpha Score's basic Complete LSAT Course offers 50 HD video lessons and tutorials, 10 official LSAT exams, over 1,000 official LSAT practice questions, practice quizzes and assignments, as well as personal instructor assistance. You may notice this is not as many practice questions as you can get from Testmaster's online LSAT course, which offers up to 9,000 official LSAT questions. This course, however, comes at a fraction of the cost of what you would pay for Testmasters. All said and done, this is a great value for your money and you are going to get a quality LSAT course that enables you to study and practice on real LSAT practice questions on your own time.
The next step up, the Alpha Score Premium LSAT Course, offers the same amount of video lessons and tutorials but increases the amount of official LSAT practice questions and official LSAT exams. The Alpha Score Premium LSAT Course offers more than 6,000 official LSAT practice questions and 61 official LSAT tests. This is a huge increase in the amount of practice for about a double in price.
The instructor assistance you will receive if you enroll in an Alpha Score online LSAT course includes 48-hour email responses as well as the option of additional tutoring packages, which can certainly be helpful if you have questions regarding course-specific content. These tutoring options range from in-person and online as well as over the phone, where you can purchase package options include hour-by-hour, 10 hours, 25 hours, or 80 hours!
Top Highlights:
This is the cheapest of LSAT prep courses (without sacrificing quality)
Over 61 official LSAT practice tests are offered in the Premium course option
Additional tutoring options available to supplement online material
Drawback(s):
The Reading comprehension portion of this prep does not include video lectures, which can make it seem a little less engaging than the other sections.
Final Verdict:
This course is straightforward enough to stand alone as the sole LSAT prep, making it the most budget-friendly of the courses that make the best LSAT prep courses list.

PowerScore offers several types of LSAT courses depending on your own learning style preference, how much time you have, as well as how advanced you're trying to go. The 5 course type options are In Person, Live Online, On Demand, Accelerated, and Advanced.
If we had to choose just one course type, however, it would be the In Person LSAT Course. This course option offers 64 hours of classroom instruction by instructors who have scored at least a 170 on an official LSAT. In addition to these classroom hours, you will also have access to their on-demand videos totaling 45 hours of online lessons.
These tests are all official LSAC PrepTests and will be administered by a proctor under timed conditions. This is a pretty cool opportunity to understand how the LSAT feels; taking it among other students and in a classroom, as well as the additional step PowerScore takes to do a comprehensive review of the second, third, and fourth tests. This ensures that you do not have any questions about the correct answers as well as have the ability to further learn from your mistakes.
When you sign up for one of PowerScore's In Person courses, you will work through four comprehensive LSAT books created by PowerScore. Unfortunately, these books are not the Bibles you've probably heard of when looking for best LSAT prep books, but they have been crafted to maximize interaction in class as well as increase understanding. Homework is also assigned.
There is a pretty good LSAT hotline that you can participate in every weeknight, where an instructor makes him or herself available to answer questions over a phone call. Similarly, a wealth of information and FAQ can be accessed on their forum.
If you do not have the ability to attend one of these In Person Classes, check out PowerScore's website to check out the rest of the courses they offer. There is sure to be one that you like.
Top Highlights:
4 proctored exams simulated in real testing conditions
64 hours of classroom instruction that spans over 12 lessons and 4 content review sessions
Instructors are guaranteed to have scored at least 170 on an official LSAT
Comprehensive course books have been specifically designed to encourage interaction and understanding in a classroom setting.
Drawback(s):
If you do not live close to the designated course location site, then you probably will not be able to participate in this course. Your next best alternative would be their Live Online Course.
Final Verdict:
Some people prefer the accountability required in an In Person course. If you study best in a classroom setting with an instructor as well as other students, then this is going to be the best LSAT prep course for your study.

Manhattan Prep makes the list of the best LSAT prep courses for its live online option, which offers a wonderful alternative for those who are not living in major metropolitan areas.
Manhattan Prep's Live Online LSAT Prep makes the list of the best LSAT prep courses for the live online category because it covers the same comprehensive curriculum that the in person course would offer you, at a nearly $300 savings. All instructors for the live online Manhattan LSAT course are 99th percentile scorers (more on LSAT percentiles), and with such small class sizes, the instructors are able to tailor in-class drills based on your personal ability. Similarly, with this more personal and intimate classroom, the instructor is able to challenge students incrementally based on where they are in their advancement.
Unlike typical lecture-style courses you will probably encounter once you're actually in law school, these courses by Manhattan are prepared to be workshop style, meaning small group work and individualized drills can focus on more higher-level learning and topics.
When initially looking at their website, you may be confused with how many actual live online class sessions there are, as they mention 50 interactive video lessons. The standard live online class you enroll in will meet once a week for 3 hours – for a total of 10 weeks. That is 30 hours of live online classes. In addition to these 30 hours of live online classes with your instructor, you will also have access to their Live Interact, which is there on demand course that allows you to watch video lessons for self-directed learning.
Included in the live online course, you will also receive copies of Manhattan Prep's 5th Edition Strategy Guides, 2 Official LSAC practice books, and access to all the past LSAT exams.
Top Highlights:
15 hours of work is assigned outside of the classroom for additional prep
Preparation is based on real LSAT questions and practice tests
Access to Live Interact, which offers 50+ additional hours of video lessons
Small class sizes mean individual issues or questions can be addressed
Drawback(s):
The main drawback for this live online course is mostly out of personal preference. If you do not like group projects and heavy class participation, then you will not enjoy this learning experience.
Final Verdict:
If you need the peer pressure and accountability of a class, but prefer to do this in an online option, then this is the best LSAT prep course for you. Similarly, with small group sizes as well as workshop-style classes, you need to enjoy working with others and be confident participating in class.
Both the live and online course options offered by Testmasters provide 9000 official LSAT practice questions, so that you can practice on problems similar to what you will encounter on test day. Both their online as well as live course offers 160 hours of instruction. The difference lies in how it's delivered. The online course provides 160 hours of instructional videos by Robin Singh, whereas the classroom course instruction is broken out by 60 hours of in-class time as well as 100 hours online. Similarly, the live course will practice on 6 full-length proctored exams that you will take in a realistic test setting, whereas these official proctored exams do not appear in the LSAT online course offered by Testmasters.
The Testmasters LSAT live course is only offered in select cities and not extremely often. If you are fortunate enough to be near one of these metropolitan areas where a class takes place, then you will be able to take advantage of some of the offerings of the Testmasters Live Class that you can't find in the online course. You will receive a 550-page course book that has 1500 LSAT practice questions. Each lesson comes with homework that you will need to complete at home so that you can reinforce key concepts learned in class.
If you are not able to attend a live class in one of their 100 locations nationwide, then you can also opt for the online curriculum, which still features over 9000 official LSAT practice questions, helping to get you up-to-speed on the kinds of questions you will see on test day. The online course is taught by Robin Singh and is on-demand, meaning you can study where and when you want. The online course is still created with structured lessons and homework, so you can get as much as you want with this online course as you put into it. You are granted unlimited online assistance and responses have been known to be quite thorough and extensively detailed.
Top Highlights:
9000 official LSAT practice questions appear in both online and live LSAT curriculum
6 full-length proctored LSAT exams take place in the live LSAT course
Homework is assigned for both online and live courses to help reinforce lesson concepts
Online course is delivered by Robin Singh, a well-known high LSAT scorer and instructor
Drawback(s):
The online course does not offer the same amount of practice as the in-person course. You would need to proctor your own official LSAT practice tests.
Final Verdict:
The Testmasters live and online course give you a ton of LSAT practice, more than you get from the other LSAT prep companies listed in the best LSAT prep courses. It's one of the best LSAT prep courses you could choose for getting in maximum practice.

What do you get with this course? Well, the main draw to these courses are the extremely helpful and detailed videos of JY working through entire lessons as well as thousands of real LSAT questions. Some of these videos are short, only a few minutes, while others of JY working through logic games can detail over 15 minutes of drawing out a game board and solving questions. Speaking of game boards, 7Sage completely revolutionized the logic games prep scene, sharing explanations of every logic game on every LSAT ever taken.
When you work through the LSAT syllabus, you are able to set your own personalized study schedule based on your upcoming test date and analytics will show you what you need to focus on. Depending on what actual course you opt for, you will get between 10 and 16 printable real LSAT exams accompanied by explanations.
Top Highlights:
Extremely active LSAT forum for all questions pertaining to content or the LSAT
Fool Proof Method to solving logic games that you can't find in other prep courses
Option to combine 7Sage's LSAT course with 7Sage's Admissions course
All course materials are delivered online
Full HD video explanations of every LSAT question on every LSAT test
Additional free resources include a Proctor, free official LSAT download, as well as a bubble sheet
Drawback(s):
Although the founders are quite active in the forum, you're not going to find any tutoring or one-on-one options from 7Sage and would need to outsource these services.
Final Verdict:
7Sage is the best LSAT prep course for those who want a flexible, online, no-bullshit approach to the LSAT. You're not going to get your hand held, but with a simple, effective LSAT prep course, who needs that anyways.
How we chose the best LSAT prep courses
When it comes to study methods for the LSAT, practice reigns supreme. Traditional study methods, like memorizing information, won't suffice. Instead, students need to learn how to take the test and become familiar with the format. In a study comparing learning methods, researchers found that taking practice exams is one of the best ways to prepare for a test. When the brain recognizes a particular question type or format, it's faster at processing the best strategy for answering. LSAT practice exams also help you build stamina for the 4.5 hour mental marathon on the day of the actual test.
We cut any LSAT prep courses that did not offer at least six official practice exams (the most recommended preparation period is three months, so two exams per month). That said, not all practice exams are equal. Some companies produce their own practice exams, and while these might be similar to real LSAT material - they might not be as accurate. The Law School Admissions Council releases official or previously administered exams, and these are regarded as the best study tools to prepare for the real test. According to Matt Shinners, instructor for Manhattan Prep with a perfect LSAT score of 180, "The LSAC takes a long time to write those questions. You want to practice with them."
What you will find on this list of the best LSAT prep courses are effective and proven courses for your LSAT prep. What you will not find on this list are generic LSAT courses such as those offered by Magoosh or Princeton Review. Although strong players in the test prep scene, the LSAT is an entirely different ball game with a different set of rules. This is deciding whether you have what it takes to be a lawyer, not whether you can get into a 4-year college.
Share on: