LSATMAX Prep Online Course Review -Is it worth the money?
    8 Min Read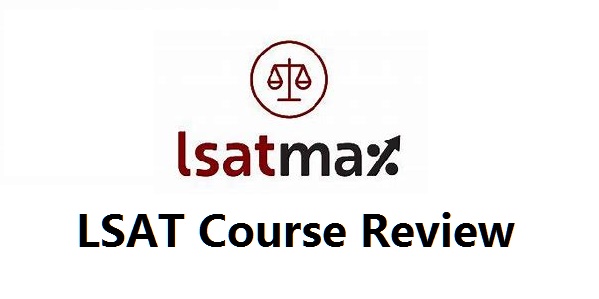 LSATMax prep course, created by Harvard Law School alumni, has seen phenomenal growth in the recent years. Why? In our review, they outperform amongst the crowd with the following key features and it's the online prep course that can be what stands in between you and your dream law school:
Instant& Lifetime Access (Available On-Demand on various platforms)
87 Full Length LSATs (Both mobile APP and hardcopy)
4200+ practice questions & 80+ hours of whiteboard video lessons
Analytic feedback for efficient LSAT prep
Flexible Pricing with payments as low as $38/month
Higher Score Guarantee (Raise your score or refund)
7-Day Money Back Guarantee
Indeed, Getting to pick out the best option among a plethora of LSAT prep course is a bit challenging. You don't want to waste your resources and time on a course or books that might not deliver on its promises. The best bet is to seek guidance from those who have walked the walk and have actually taken those courses. This way, you get to learn from the experience of others. Not to bother you with much talk, let's dive into the course we are reviewing for today – LSATMax Prep Course.
All You Need to Know About the LSATMax Prep Course
LSATMax is a test with a lot of history. It often utilizes old and outdated methods like the paper and pencil approach still in use for conducting the test, it sure needs a breath of fresh air and something intuitive to make it lively and more appealing to test takers. That is what LSATMax brings to the table. With their modern and creative approach to learning, what you have is a really great companion on your journey to acing that next LSAT exam and land your dream admission.
The LSATMax prep course offers learning aid tools like the analytic feedback which gives a real-time update on your progress as you go on with the course giving you a clue as to your area of strength and the likely area of weakness that requires your prompt and rapt attention. Their whiteboard animation setup gives you a learning atmosphere that's more like the classroom and this will surely be a key feature for students who are used to the classroom-like setting. With no further ado, let's discuss in details some of the areas where the LSATMax stands out from the rest.
Key Features that make LSATMax prep course the pick of the lot
Analytic Feedback
The LSATMax mobile app is built to track your progress as you go along in the course giving you useful insights as to the areas where you need to put in the efforts to guarantee a high score. The majority of those tips are in accordance with your areas of specific weakness or strength. It does this by calculating your overall performance overtime and come up with an incisive report of your progress. This way, you get to plan your studying schedule in response to the areas that need attention for all round progress. To obtain maximum effect, the LSATMax prep course app filters practice questions to enable you to tackle the aforementioned areas that need attention. This mode of learning no only adapts to your level of knowledge but has been proven to deliver outstanding success to test takers as this approach streamlines your studying focus per time to get the most of your studying time.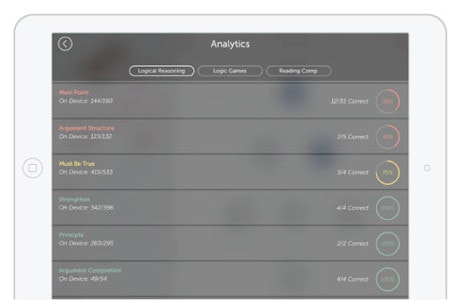 Price
As compared to other options on the market, the LSATMax is an affordable course with the amount of value it delivers. A one-time payment gives you lifetime access to the study material as well as a huge question bank to go along with that. You also get the hard copies of all materials shipped to your address, this gives you an added advantage of being able to study both online and offline.
With an array of packages that suit your budget, you are spoilt for options when it comes to LSATMax's prep course. The fact that there is a free but limited content option, course customization based on how often you practice, and the Lifetime access paid ones ( Pro version – $749.99 & Premium version – $949.99 & Intensive version - $1249.99). The choice to go for the monthly subscription plan of $199 is also not left out of the picture. As you can see, LSATMax offers a lot of flexibility when it comes to pricing and course availability.
This goes to show that there are not many LSAT prep course out there that offers more in the way of affordability, the convenience of use effectiveness in the same way that LSATMax does especially at that price outlay. The amount of value they offer is quite something to take notice of.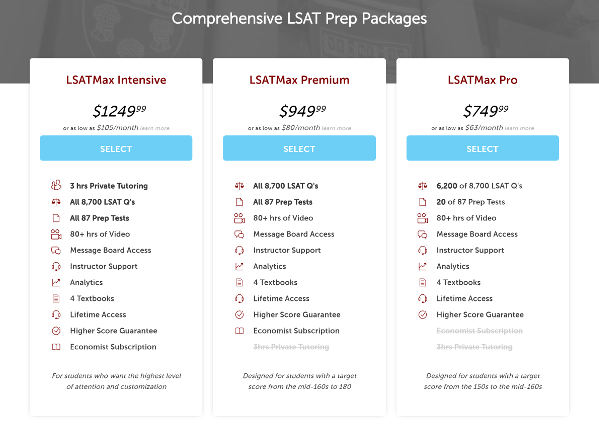 Mobile Application for online access
Studying for the LSAT can be challenging and time-consuming, as a full –time student or employee you aren't afforded much of a luxury when it comes to time for learning the lecture materials. With the mobile app, studying on the go is made a lot easier and you get a lot done with the limited time you've got.
The app is packed with lots of amazing features like watching or downloading of the whiteboard lessons for offline views, playing of Logic Games to enhance your logical reasoning and lots of daily drills and flashcards to keep you engaged – all readily available on the app and on the desktop version of the app.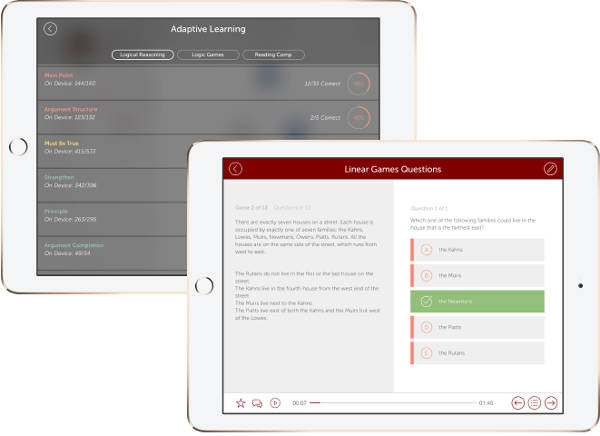 Whiteboard Animations Video Lectures
LSATMax provides their lecture in a classroom-like environment with the aid of whiteboard animation videos. You get access to over 70 hours of whiteboard video lectures – as LSATMax calls it – to aid your study and learn all theory covered in the LSAT curriculum.
The instructors take lessons in an intuitive manner in the video and you get to get to study in an atmosphere that feels a lot like the classroom in though you are at the comfort of your room or office. Having to study alongside a visual component is a great deal as it gets to highlight the salient point of each study material thereby breaking down subtle concepts.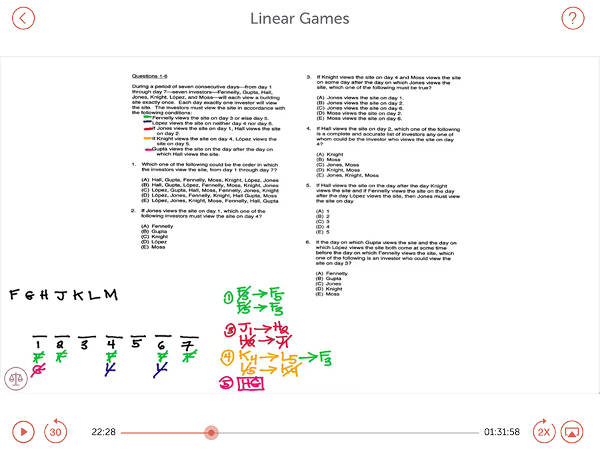 Top Quality Instructors
One of the key areas to look at whenever the thought to enroll for any prep course cross your mind, be sure to take note of the instructor or teams of instructors heralding the lectures. This will go a long way in influencing the type of experience you derive from the course whether quality or subpar.
LSATMax lectures are taught by Mehran and his team of highly qualified tutors who have not only done the course themselves but also had scores in the range of 175-180, a decent benchmark when it comes to LSAT exam.
PROS & CONS OF THE LSATMAX PREP COURSE
PROS
Intuitive Mobile App
Analytical Feedback
Flexible Study Plan (Customized Study Calendar)
Affordability
Inbuilt Instructor's support
Guaranteed High Score
Lifetime Access

Top-notch Instructors

Shipped Hard Copy of materials
Whiteboard Video Lectures
A huge bank of Questions
CONS
No physical class
Lack of live instructors
Other Test Prep Course Reviews:
Share on: