The 50 Online MBA Programs
    64 Min Read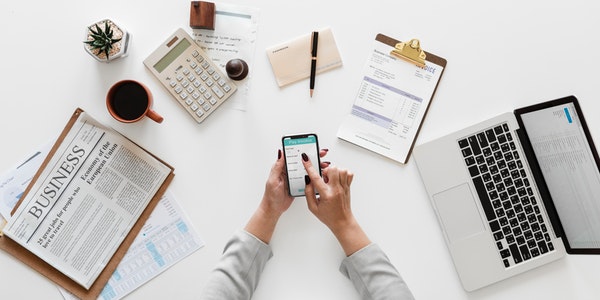 The Master of Business Administration (or more commonly known as MBA) is a multidisciplinary graduate degree focusing on a variety of business administration topics. This includes, but is not limited to, accounting, statistics and analysis, business communication and ethics, strategic management, and marketing. By gaining knowledge on such a wide range of topics, students leave the MBA with soft skills (such as communication, leadership, and time management), a greater understanding of the global market, and a network of professionals and alumni. On top of this, the MBA provides graduates with a better chance at the job market.
The popularity and reputability of the MBA over the past couple of years have caused Online MBA programs to pop up everywhere – and with good reason! Like the online graduate entry test prep courses, such as online GRE course and GMAT courses, online MBA programs provide the same quality of education as their on-campus counterparts but with increased flexibility and, often, more affordable. This is perfect for people who wish to further their education but cannot attend physical classes due to work or family commitments. Also, it can be done from the comfort of their homes or from anywhere around the world.
But with a large amount of Online MBA programs available across the globe, where does one even start to look for the perfect one? This article has ranked and described the Top 50 Online MBA programs to help our readers make the best choice for their situation!
1. Carnegie Mellon University - Tepper School of Business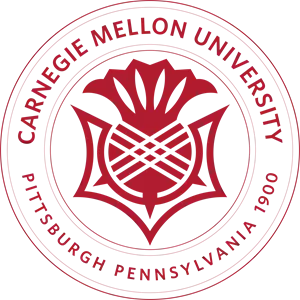 Carnegie Mellon University currently offers an Online MBA program at the Tepper School of Business. The part-time Online MBA provides students with the flexibility to customize the program to their needs! Carnegie Mellon Online MBA boasts "Access Weekends," inviting students to visit their centers across the United States for short immersion sessions every six weeks. This promotes integration and collaboration between the cohort and faculty staff members, who are highly trained and accessible throughout the MBA program. This intensive Online MBA program prepares graduates for their respective careers while balancing their work-life responsibilities.
2. Rice University - Jesse H. Jones Graduate School of Business

The Jesse H. Jones Graduate School of Business at Rice University offers an Online MBA program. This prestigious university promises the same quality degree online as the on-campus one. The Online MBA gives students a flexible semester schedule consisting of ten weeks off and roughly three weeks off, allowing students to work around their commitments. Students at this Online MBA are offered individual attention throughout the course duration with dedicated faculty staff and a small cohort. Technological innovation is also crucial at the Online MBA at Rice, boasting interactive teaching techniques and plenty of extra learning material.
3. The University of Southern California – Marshall School of Business

The Marshall School of Business at the University of Southern California (USC) offers an Online MBA. Enrolled students in this highly regarded MBA are equipped with innovative skills that will redefine their approach to their respective industries. With a combination of industry-informed curriculum and real-world scenarios, this 21-month accelerated MBA is designed to be flexible without compromising the quality of education. Graduates in USC's Online MBA build relationships by collaborating with qualified professionals to assist them with academic advice and career support. This Online MBA has a unique approach emphasizing the cohort community - meaning that students will form networks despite their location in the world.
4. University of Florida – Warrington College of Business
The University of Florida offers an Online MBA at Warrington College of Business. The Princeton Review has described the program as "a high-caliber program with flexibility for a chaotic work environment." Students with an undergraduate business degree can choose to complete their program in as little as 16-months. With on-campus options, the MBA offers an incredible amount of flexibility for students without sacrificing the program's quality. Past alumni in this program have included employees from Fortune 500 companies, government agencies, and non-profit organizations. To ensure that students are treated directly and personally, cohort sizes are limited to 65 students.
5. Arizona State University – W.P. Carey School of Business
The W.P. Carey School of Business at Arizona State University delivers an Online MBA. This program has been highly ranked for its excellent quality and great value by The Princeton Review and Financial Times. The W.P. Carey Online MBA allows students to take one core course and provides complete flexibility in the elective units, making it easy to maintain their professional careers. For this reason, the Online MBA is ideal for working professionals with 5-10 years of experience. This program stands out for international students since it provides the option to attend some electives overseas!
6. University of Arizona - Eller College of Management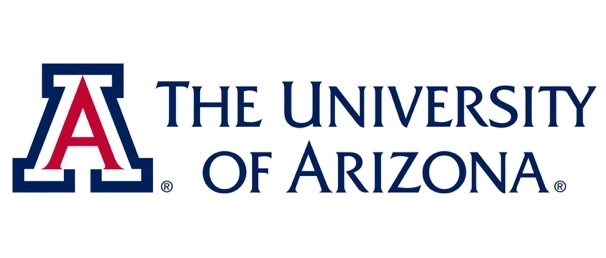 The Eller College of Management at the University of Arizona offers an Online MBA program. The collaborative program provides students with improved communication and leadership skills to support decision-making for existing and potential business problems. The Online MBA offers students total flexibility to complete the course whenever it best suits them, with six starting date options per year and completed in as little as 14 months or a maximum of two and a half years. Eller's Online MBA emphasizes the rapidly evolving global marketplace and equips students with business fundamentals before presenting the specializations. Enrolled students also can take a Global Business Experience trip as part of the course, which would look good on a resume for future employers!
7. West Texas A&M University - The Paul and Virginia Engler College of Business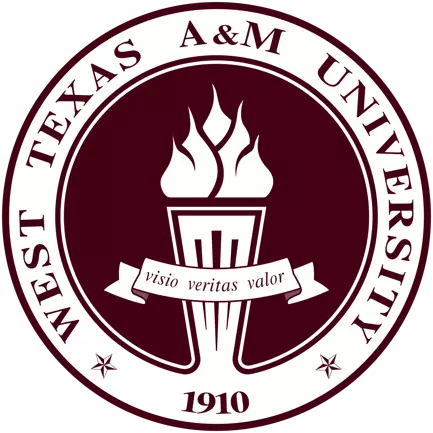 The Paul and Virginia Engler College of Business at the West Texas A&M University features an Online MBA. Enrolled students can choose between fully online classes or a hybrid format, where they'll be able to attend some courses on-campus. As the MBA was designed to suit working professionals, students can take up to 6 years to complete the program by spreading their course load over five semesters each year. Most students, however, complete this course in two years. The Online MBA also has the option of five specializations available entirely online, including Computer Information Systems and Healthcare Management, among others. The MBA at West Texas A&M University reaches its goal of ensuring that its graduates are ready for the professional world.
8. University of Massachusetts Amherst - Isenberg School of Management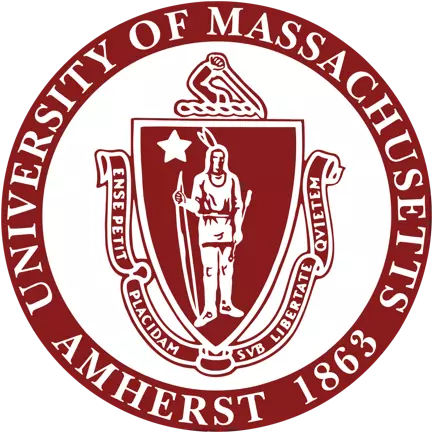 The University of Massachusetts Amherst provides an Online MBA through the Isenberg School of Management. This Online MBA was tailor-made to suit the requirements of working professionals who wish to take their skills to the next level. Students can take this MBA as a hybrid program, where those living in the Massachusetts area are invited to attend in-person classes at one of three satellite locations. The highly adaptable program offered by Isenberg includes dedicated faculty staff equipped to support alumni through their program, no matter where they are. This Online MBA also allows students to take up two courses while working on their application!
9. Indiana University – Kelley School of Business

Kelley School of Business at Indiana University offers an Online MBA. The highly diverse program boasts seven majors, 50% electives, and a business fundamentals core that equips students with industry-based knowledge. The MBA is designed to balance coursework with students' careers and family commitments. Kelley Direct Online MBA students can choose to complete their degree in as little as two years, but extending it to four years is also available. With 24 credits dedicated to specializations, the Kelley Online MBA offers seven diverse majors to develop students' interests and strengths until they meet their career goals.
10. North Carolina State University - Jenkins Graduate School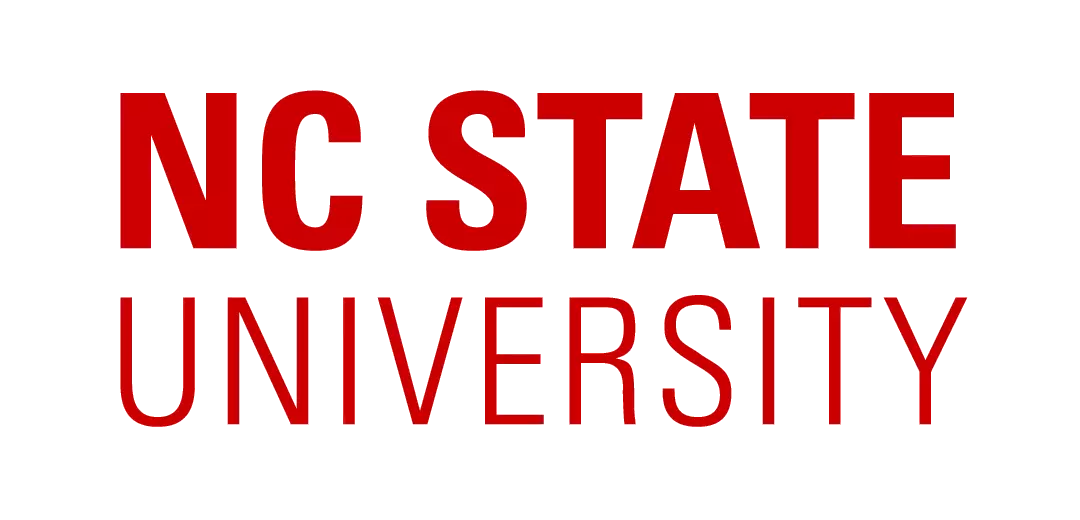 The North Carolina State University offers an Online MBA at Jenkins Graduate School. The Jenkins Professional Online MBA gives a choice between an accelerated or flexible program, allowing students to complete their degree in a minimum of 21 months or a maximum of 6 years. Students undertaking the Online MBA will access the same award-winning education as on-campus classes by integrating high-quality virtual learning strategies. Students will be able to connect with professors, guest speakers, and their cohort using podcasts, videos, and online presentations, while also partaking in virtual teams and discussions during group projects. The Jenkins Online MBA allows students to log into classes whenever and wherever they like! Students in this program will also have to complete two mandatory 3-day courses in NC's State main campus in Raleigh to enhance their learning experience.
11. University of Utah - Eccles School of Business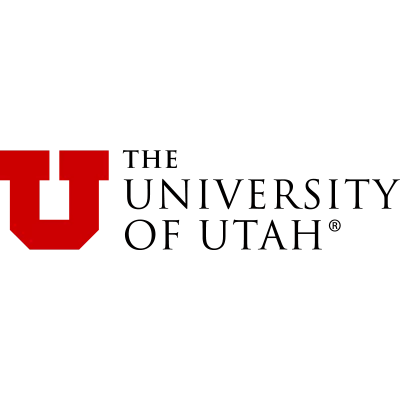 Eccles School of Business at the University of Utah offers an Online MBA. Enrolled students benefit from the same high-quality education that one can expect from the University of Utah but with the convenience of a fully online course. The Online MBA emphasizes the importance of teamwork which is why group work is a big part of the program. The professional staff members are technologically trained to ensure that students from all over the state (and the world) feel like they are in the same room! This incredible Online MBA and its dedicated staff will leave graduates feeling accomplished and part of a community!
12. University of South Florida - Muma College of Business

Muma College of Business at the University of South Florida offers an Online MBA.
This MBA program is highly praised for its flexible deadlines for assignments and asynchronous courses. Students can also choose from part-time attendance, completing the course in two-three years, or full-time attendance, completing the course in just one year! This makes Muma's Online MBA ideal for working professionals and students with family commitments. Enrolled students come from diverse backgrounds and different parts of the world, giving the Online MBA a competitive edge in international exposure. The program also offers students hands-on business experience. By the end of the Online MBA, graduates are prepared to face current and future industry challenges.
13. William & Mary - Raymond A. Mason School of Business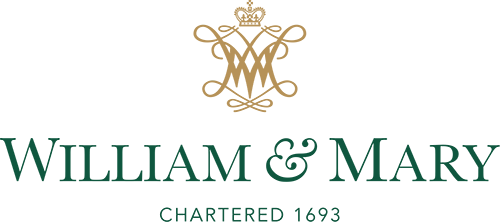 An Online MBA is currently offered at William & Mary's Mason School of Business. The program, which has been in operation since 2015, is accredited by AACSB international. Students enrolled in the Online MBA at William & Mary are trained in design thinking – a problem-solving approach that prioritizes willingness to adapt to unexpected encounters. This concept is tied closely with the "Renaissance Manager" course offered by William & Mary Online MBA – which encourages intellectual curiosity and systematic thinking. The MBA program accepts students from various backgrounds and experience levels, promoting integration and collaboration.
14. Syracuse University - Martin J. Whitman School of Management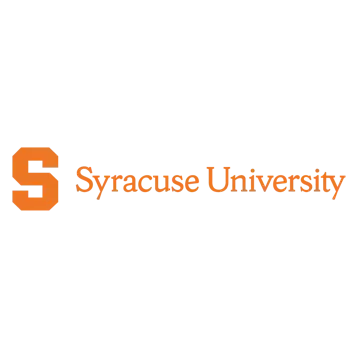 Syracuse University features an Online MBA at the Martin J. Whitman School of Management. The university's top-ranked Online MBA prepares students to thrive in the dynamic world of business and finance by designing a curriculum based on real-world business trends and case studies. With classes of just 20 students, Syracuse's Online MBA offers a customized approach to learning and promotes a space for discussion and interpretation. The program can suit the students' needs with six specializations and various business electives to choose from. The intensive 54-credit Online MBA can be completed in as little as 24 months – it all depends on what the prospective student prefers!
15. Auburn University – Harbert College of Business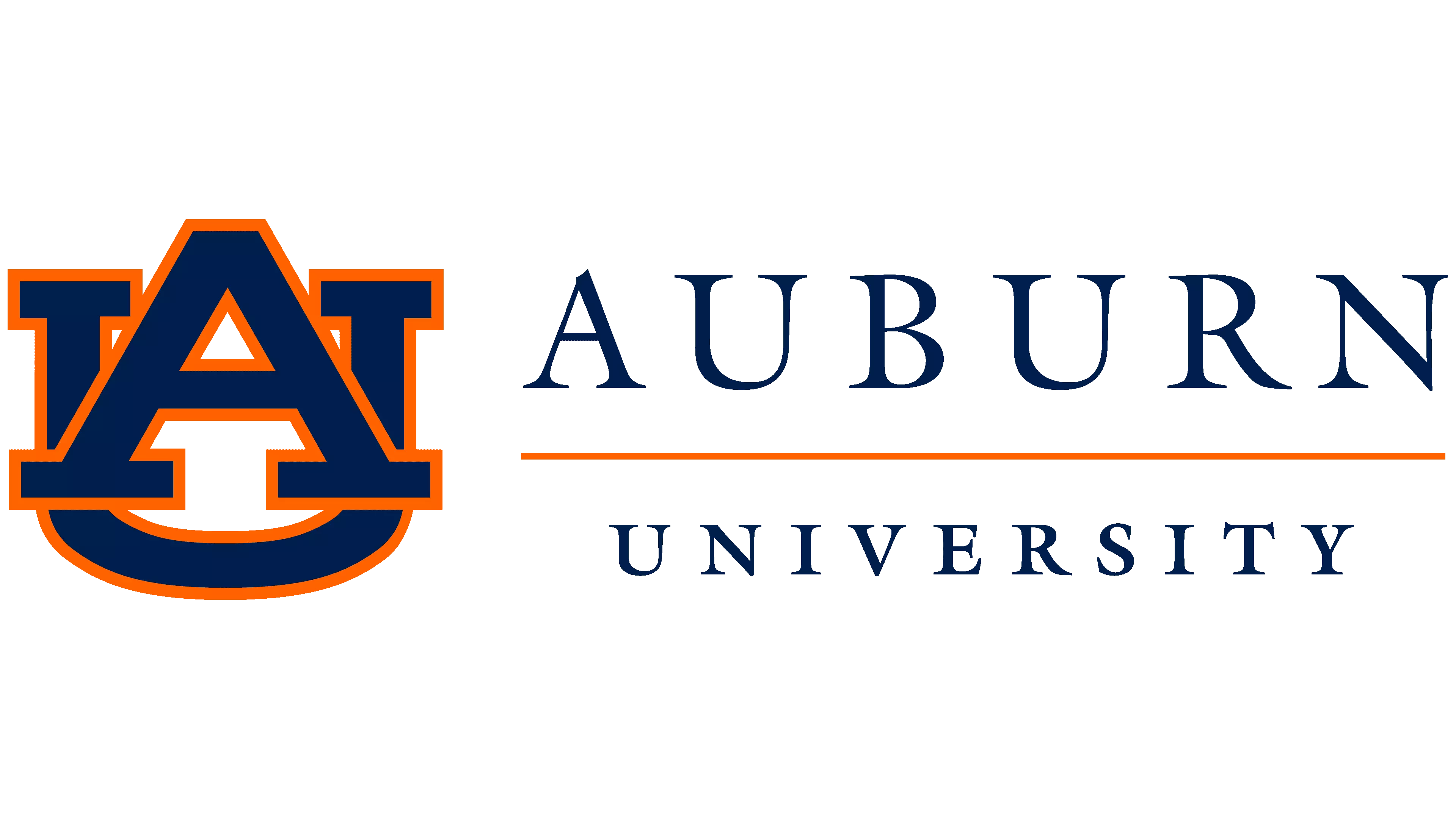 Harbert College of Business at Auburn University provides an Online MBA. Auburn's Online MBA is one of the oldest programs in the nation, and this experience is shown through the exceptional quality of education and method of delivery. The program is designed to ensure that students balance work, life, and study while benefiting from all the advantages of studying at Auburn. Online learning platforms facilitate collaboration, discussion, and guidance from faculty members. Auburn's Online MBA students can also participate in resume-building activities such as company visits and business experience. With an average completion period of 31 months, the Online MBA program is ideal for students who wish to stretch their studies over a more extended period.
16. Rochester Institute of Technology - Saunders College of Business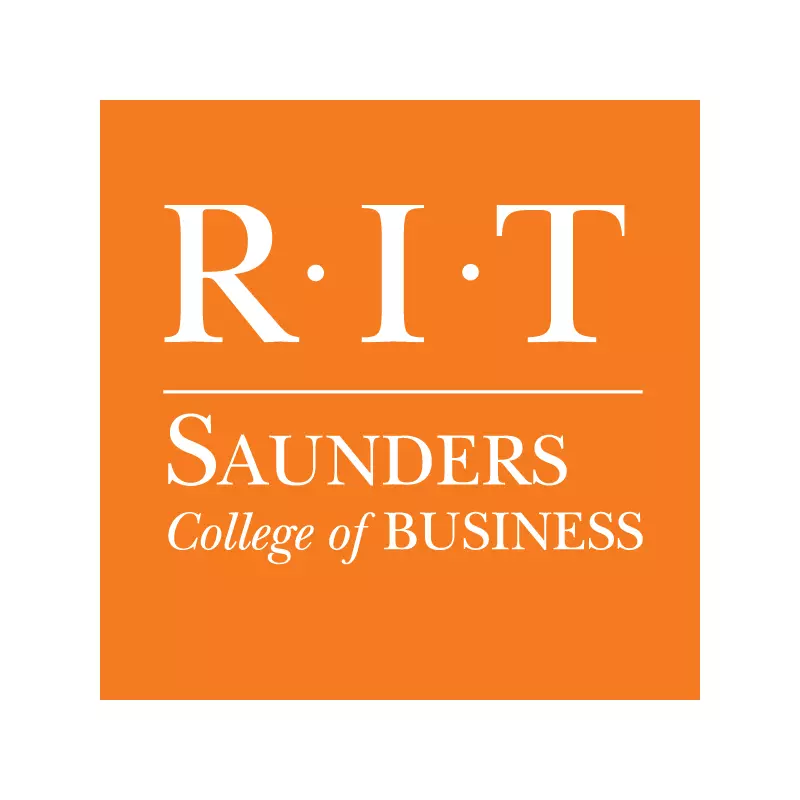 Saunders College of Business at the Rochester Institute of Technology provides an Online MBA. This STEM-focused MBA emphasizes digital technology, including Design and Information Systems, Supply Chain Management, and Innovation in Products and Services. A Saunders MBA is fully customizable, offering several specialities, joint electives, or a combination of graduate courses from different departments. The program provides its students complete flexibility with several schedule options. Working professionals can earn their MBA degree in under three years with flexible evening classes. For undergraduates looking to complete 6 MBA courses, Saunders offers an Accelerated degree option to earn two degrees in five years!
17. American University - Kogod School of Business

An Online MBA is available from American University's Kogod School of Business. The MBA program was designed for industry professionals interested in gaining leadership roles through strategy and effective communication. After delivering skills in functional business areas, such as accounting, market prediction, and financial analysis, the MBA at American University focuses on decision-making skills implemented in current and future business problems. The Online MBA is available as 48 credit hours spread over 15 classes, and students are called to choose how and when they'd like to carry out the program. American University also promotes education benefits for military service members, veterans, and their families allowing them to translate military experience skills into new career opportunities.
18. Baylor University - Hankamer School of Business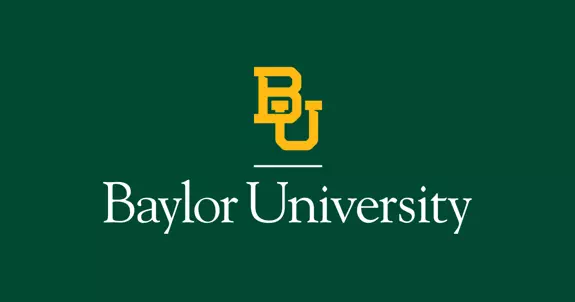 An Online MBA is delivered at Baylor University in the Hankamer School of Business. This highly regarded MBA was explicitly designed for working professionals who want to further their business education while maintaining their work-life balance. By offering a 100% online degree, prospective students can benefit from career services and the extensive alumni network offered by Baylor from anywhere in the world in as little as 12 months. The Baylor Online MBA program provides students a general MBA or a choice of the following highly desirable concentrations: Cybersecurity, Executive Communication, Global Trade, and Supply Chain Management, or Marketing. With its quality of education and graduate experience, it's no wonder that the Baylor Online MBA program is ranked in Poets&Quants' top 10 Online MBA programs for 2022.
19. Kent State University - The College of Business Administration and Graduate School of Management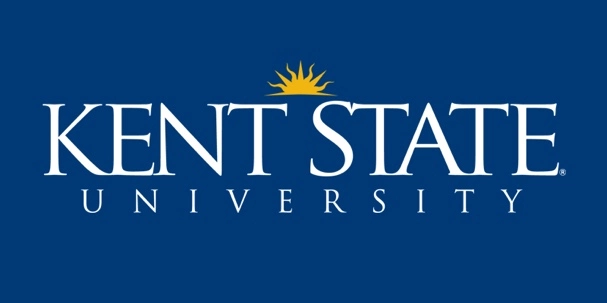 Kent State University's College of Business Administration offers an Online MBA. This outstanding MBA program utilizes technology that allows students worldwide to achieve the same quality of education as they would on-campus. With five different start dates available, the Online MBA is entirely flexible. Students can choose to complete the course in as little as 12 months at a full-time pace or over a more extended period if they still wish to work full-time jobs. Concentrations in Business Analytics and International Business are also available to students who want to take their learning experience a step further. Kent State's Online MBA accepts students from diverse backgrounds without the need for prior knowledge in business-related studies!
20. California State University, San Bernardino - Jack H. Brown College of Business and Public Administration

An Online MBA is currently offered at the Jack H. Brown College of Business and Public Administration at the California State University, San Bernardino. CSUSB proudly offers an AACSB-accredited degree program that, in 2019, was the only California State University to make it to College Consensus' list for the 50 Best Online MBA Programs. Students are offered three degrees options: traditional, online, or executive MBA. The CSUSB 'MBA Online for Executives' is ideal for qualified professionals with early- or mid-career experience wishing to expand their professional knowledge in business education. This Online MBA is available at complete convenience and flexibility, allowing professionals to earn their qualifications while balancing their work and life responsibilities.
21. Florida Institute of Technology – College of Business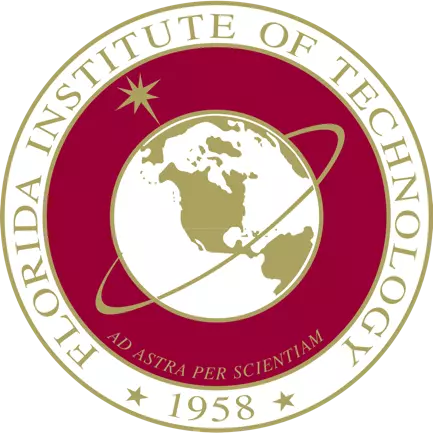 An Online MBA is offered at Florida Tech's College of Business. The program provides students with academic principles based on real-world applications to support their careers. The MBA is available 100% online and can be completed in as little as two years, ideal for busy professionals wishing to earn a nationally ranked degree without compromising their careers. The highlight of the MBA is the business plan that students are required to create. This equips students with skills, including managing organizational change and assessing risk using statistical and economic data. This advanced Online MBA is an asset to any professional's resume.
22. Marshall University - Lewis College of Business
The Lewis College of Business at Marshall University offers an Online MBA program. The Online MBA has been specially designed for students wishing to achieve Marshall's high-quality education without stepping on-campus. The course prepares students for career development by applying theoretical concepts to real-life practices. The Online MBA offers students to select two electives as specializations. Marshall's Online MBA graduates boast critical thinking, communication, and problem-solving skills. Furthermore, they will receive one-on-one attention from faculty members with years of experience in the field. The Online MBA is designed for students with prior knowledge of business fundamentals; however, additional courses are offered if this isn't available.
23. IE University – IE Business School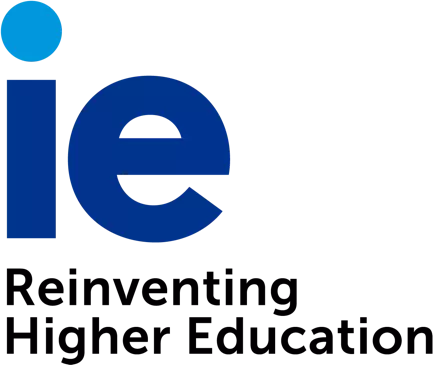 IE Business School offers an Online MBA. This MBA is the only non-U.S. program included in The Princeton Review ranking for the Top 50 Online MBAs. As the first in Europe, this Online MBA is situated in Madrid and offers English or Spanish programs. The International MBA immerses students in a course that develops global leaders through hands-on learning techniques in managerial skills. The Online MBA is proudly celebrating its 50th year of producing successful alumni. In just 11 months, graduates will leave this intensive course ready to make a difference in the international job market.
24. University of North Texas - G. Brint Ryan College of Business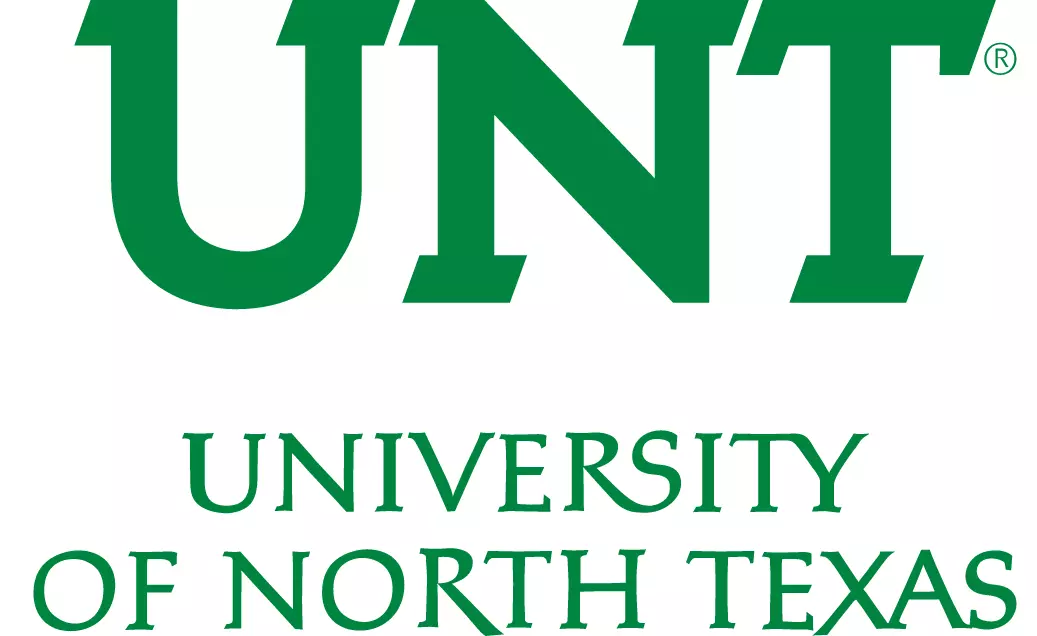 The University of North Texas provides an Online MBA through the G. Brint Ryan College of Business. As one of the early adopters of online education, the University of North Texas has designed and developed an extensive Online MBA program. Enrolled students benefit from graduate advisors that help students throughout the program, whether they visit the campus or do the course entirely online. The Online MBA features 36 credit hours that can be split into 8-weeks in Fall and Spring and 5-weeks in Summer, allowing students to achieve their qualification in under 14 months! North Texas' Online MBA includes specializations in Marketing, Sport Entertainment Management, and Supply Chain Analytics, among others.
25. Pepperdine University - Graziadio Business School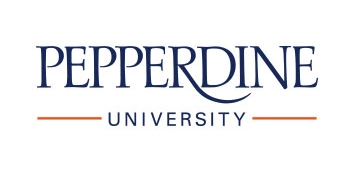 Pepperdine University delivers an incredible Online MBA at the Graziadio Business School. The program combines strategy, technology, and value-driven leadership into the curriculum, giving graduates the foundation needed to succeed in their respective careers. Pepperdine's Online MBA challenges students to solve real-world business scenarios by choosing from one of seven concentrations, including Business Analytics, Digital Innovation and Information Systems, and Entrepreneurship, amongst others. Enrolled students will benefit from a 13:1 student-faculty ratio, allowing for professional relationships between alumni and staff members. This diverse and accessible Online MBA can be completed in as little as 24 months, giving students the flexibility to maintain a work-life balance during their studies.
26. Babson College - F.W. Olin Graduate School of Business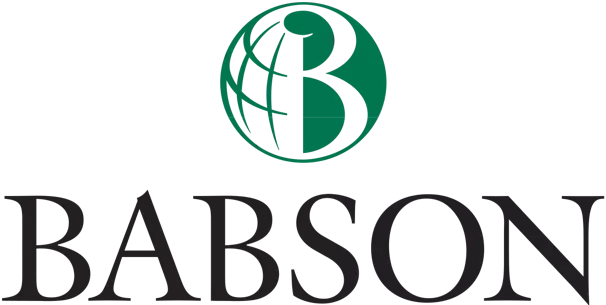 F.W. Olin Graduate School of Business offers an Online MBA at Babson College. This highly regarded MBA program focuses primarily on entrepreneurship, making it ideal for students interested in starting their own business or moving up to managerial roles. The Online MBA at Babson offers a blended learning experience, where students can attend classes both on-campus and online. Enrolled students are given hands-on learning experiences in "mock" business projects, case studies, and action-based learning. Boasting highly trained academic and administration staff, the Online MBA at Babson ensures that students' experiences are fruitful.
27. James Madison University – College of Business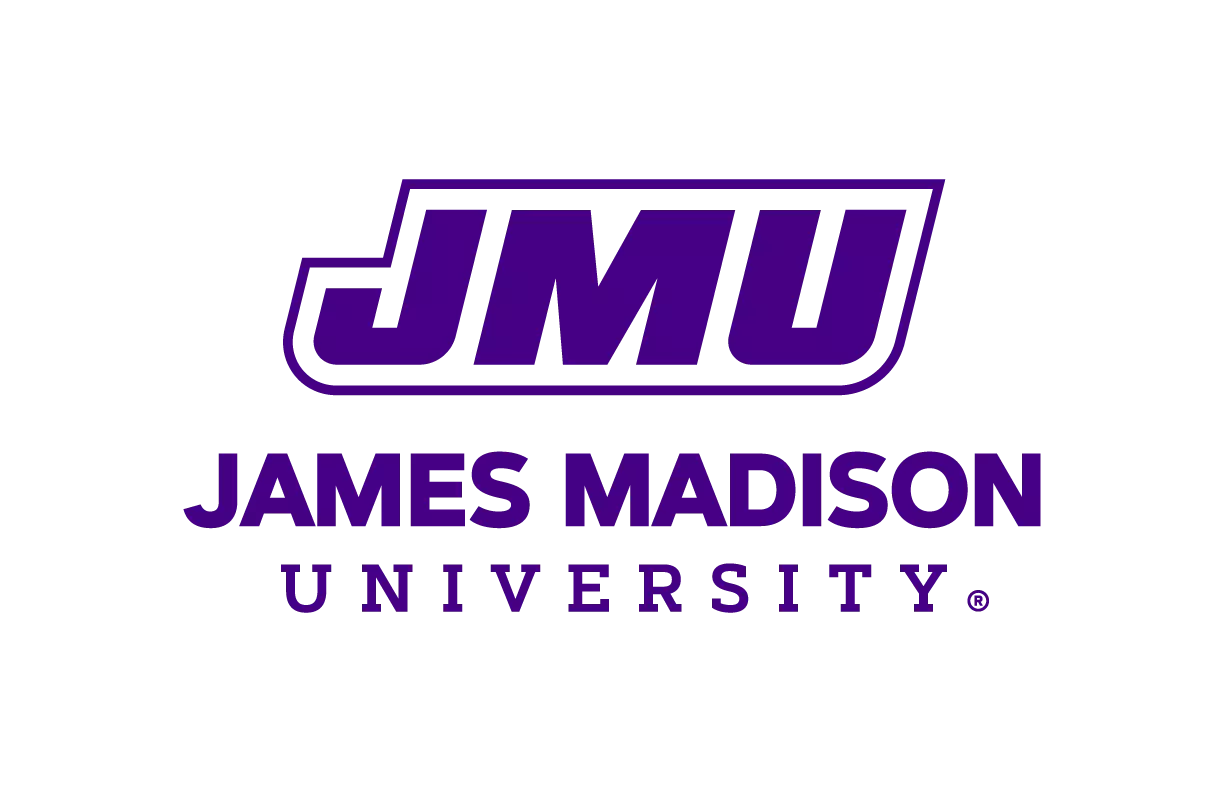 An Online MBA is offered at James Madison University's College of Business. The MBA program hosts alumni from diverse backgrounds through a hybrid study model and encourages solid interpersonal relationships. A strong network of professionals forms part of JMU's MBA faculty and provides students with relevant techniques to adapt to the ever-changing global market. The Online MBA offers three concentrations suited for business professionals, and their website features a comparison platform to help undecided students find which specialization is best for them! This is provided at a reasonable cost, and even further benefits are available for military veterans.
28. Santa Clara University – Leavey School of Business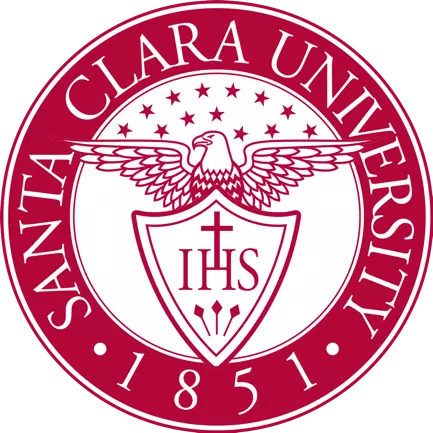 An Online MBA is available through Santa Clara University's Leavey School of Business. This program has risen to the top of the rankings in the past year, jumping seven spots to the No. 3 Best Online MBA Program of 2022 in the annual ranking from Poets&Quants. This comes as no surprise thanks to the commitment to education that Leavey's School of Business offers. The Online MBA program features the state-of-the-art Silicon Valley Professional Dashboard, allowing students to monitor and curate their educational experience and professional development. In this dynamic MBA, emphasis is placed on keeping alumni engaged, no matter their geographic position!
29. University of West Georgia - Richards College of Business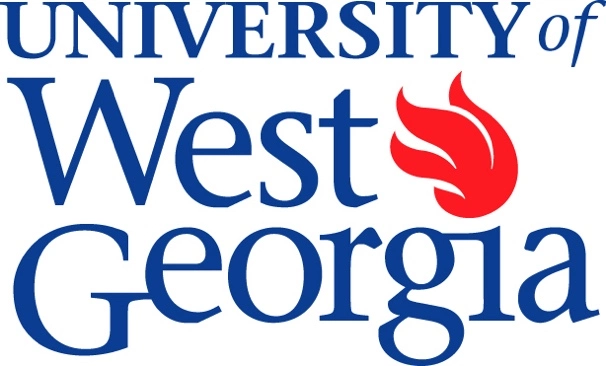 Richards College of Business at the University of West Georgia provides an Online MBA. UWG boasts a program with strong academic credentials and digital technology that boosts the online learning experience to be similar to on-campus courses. In just 30 credit hours, students can achieve their general MBA and gain a comprehensive understanding of business in the organizational context. Enrolled students wishing to specialize can choose from five concentration areas: Business Intelligence and Cyber Security and IoT, Networking and Cyber Security. With Richards College of Business MBA, students can achieve their MBA in only five semesters under the accelerated program, making it perfect for professionals wishing to complete the course in a short period.
30. Old Dominion University - College of Business and Public Administration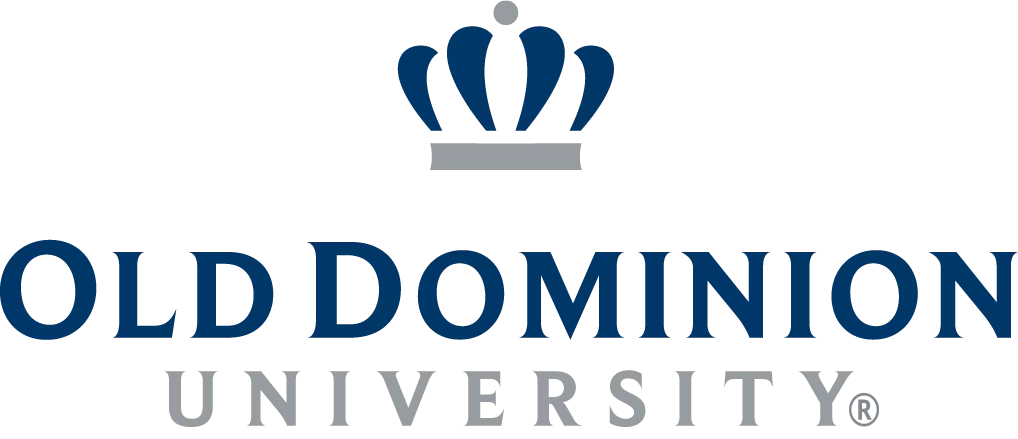 Old Dominion University's College of Business and Public Administration offers an Online MBA. This intensive program features a heavy coursework load with in-depth assignments assigned regularly. However, thanks to the faculty of dedicated staff and the availability of online tools, students are equipped to handle the workload with ease. Old Dominion's Online MBA offers complete flexibility. Students are offered to commit to a part-time program with two classes per semester or an accelerated option with one class in half a semester. Online MBA at Old Dominion students will graduate with a high-quality degree and superior industry-based knowledge.
31. Georgia Southern University - Parker College of Business

The Online MBA offered by Parker College of Business at Georgia Southern University provides students with the opportunity to stretch their degree out over a more extended period than most other programs. Over 21 months, students are expected to take two courses each semester for five semesters, allowing for a slower pace of learning. Parker College's Online MBA prides itself on team-based learning. The program includes a two-day mandatory orientation session in Atlanta that encourages students to participate in team-building activities and structured classes and sessions. The AACSB International-accredited program has been in existence since 2001, giving it significantly more experience than most other programs. Moreover, this Online MBA is available well below the national average, making it an accessible, low-cost option!
32. University of Nevada, Reno - College of Business Administration

The College of Business Administration at the University of Nevada in Reno offers an Online Executive MBA. The Online MBA Report, 2021 positioned the program from the University of Nevada, Reno, in the top 20% of schools considered – meaning that enrolled students can gain an excellent quality of education while maintaining flexibility in their day-to-day lives. This Online MBA consists of a 12-course curriculum offered as a two-year cohort program at a competitive cost. This allows students to begin the program simultaneously and move through the course together, building a sense of community and a support system in the online learning environment.
33. Montclair State University - Feliciano School of Business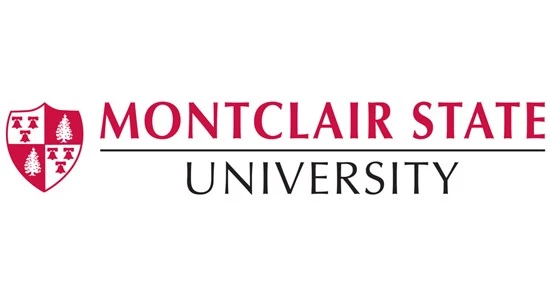 The Feliciano School of Business at Montclair State University offers an Online MBA. Feliciano provides seven specialized Online MBAs, including business analytics, project management, and digital marketing. MBA students can earn their degrees in as few as 24 months through online learning. Forbes has ranked this degree as America's "Best Value Colleges," costing between $32-33,000 for over 30 credit hours. Enrolled students build relationships and collaborate with faculty members and industry professionals in a diverse environment. Students can immerse themselves in industry-specific knowledge and establish the skills needed to grow professionally, thanks to the specialization courses.
34. Kennesaw State University - Coles College of Business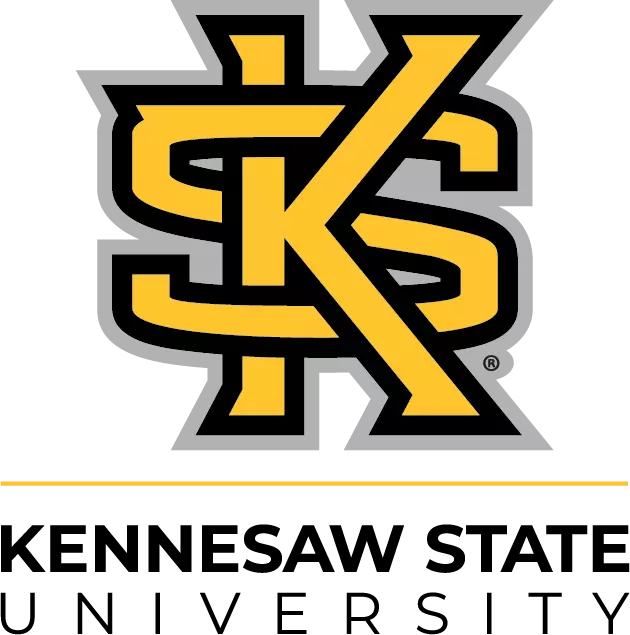 The Coles College of Business at Kennesaw State University offers an Online MBA. Enrolled students of this AACSB accredited MBA develop the knowledge and skills to become successful leaders. On-campus classes are held in Kennesaw, Cobb Galleria, and Sandy Springs at flexible hours to suit students who wish for a hybrid learning experience. The Online MBA offered by KSU features one-on-one coaching sessions with career experts to help students with job resumes and interview preparation. KSU's ranked Online MBA has a curriculum spanning the entire business spectrum, leaving graduates feeling ahead of the game.
35. Regent University - School of Business & Leadership

Regent University's School of Business & Leadership offers an Online MBA. Regent's MBA program delivers high-quality education that prepares business leaders to adapt to a rapidly changing and growing global market. Enrolled students can select from an online or on-campus (or hybrid) model of learning and choose between an Accelerated MBA (only 36 credit hours) or an MBA with add-on concentration for just two more classes (42 credit hours). The Online MBA aligns with Christian values, delivering a consumer-based and industry-specific curriculum. Through the MBA at Regent, graduates bring their ability to design, communicate, and implement problem-solving strategies to their workspaces.
36. Northern Arizona University - W.A. Franke College of Business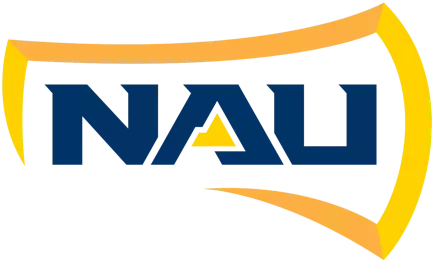 Northern Arizona University offers an Online MBA through the W.A. Franke College of Business, specializing in accounting or applied management. Students enrolled in this program can achieve their MBA in just ten months as full-time students, making it perfect for people who want their degree in a quick timeframe. The Northern Arizona MBA prides itself on its small cohort (of under 50 students), encouraging students to work closely with one another and focus on team, leadership, and communication skills. This also allows for one-on-one work with a designated coordinator to provide students with feedback on their progress through the course. The Northern Arizona Online MBA offers alumni the opportunity to participate in portfolio-building activities, including career fairs, networking events, mock interviews, and executive job shadows.
37. Strayer University - Jack Welch Management Institute

The Jack Welch Management Institute at Strayer University offers an accredited Online MBA. The program's curriculum provides graduates with a "CEO mindset" through a firm grounding in leadership strategy, marketing, and finance. The MBA course is best suited for professionals looking for a flexible and leadership-driven experience. JWMI MBA can be completed in 18-36 months with just 10-15 hours of class per week. Even more, the program can be started at four different dates throughout the year, marking the four semesters. With units including Marketing in a Global Environment, People Management, Organizational Change and Culture, and New Business Ventures and Entrepreneurship, the Online MBA by JMWI is highly diverse and designed for success.
38. Southern Illinois University, Edwardsville - School of Business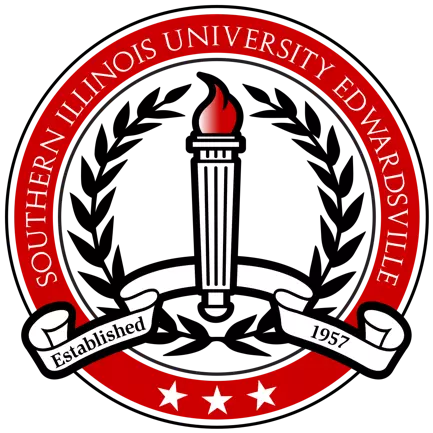 The School of Business at Southern Illinois University, Edwardsville, offers an Online MBA. The AACSB accredited MBA program immerses students in managerial scenarios, preparing them for careers in business firms, banking and insurance, government agencies, and many more! The program is highly flexible, with six start dates per year and the option to enroll in hybrid or fully online courses. Students enrolled in the Online MBA will be exposed to ethical management practices applied in global environment scenarios. The MBA program is tailored to students' specific career focuses with five different specializations available online.
39. The University of North Carolina at Greensboro - Bryan School of Business and Economics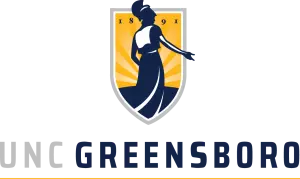 Bryan School of Business and Economics offers an Online MBA at the University of North Carolina at Greensboro. The Bryan School was listed under The Princeton Review's top schools for Online MBA programs in 2021. This Online MBA accepts students from diverse backgrounds with or without professional experience. With 45 credit hours, students can choose from online or on-campus classes while receiving support from academic staff. Through this, students will be guided through resume-building and mock interviews to improve their professional presence and guarantee their dream job. With over 40 years of experience and 3,000 successful graduates, The Bryan Online MBA is a reliable choice!
40. Saint Joseph's University

Saint Joseph's University in Philadelphia offers an Online MBA. With complete flexibility, students can select a combination of stackable certificates, including adding two specializations to the core MBA. Enrolled students can choose an online, on-campus, or hybrid learning model. This innovative MBA program equips students with the skills necessary to become innovative leaders in the workplace while focusing on social and sustainable success. This is done by including content related to technological innovation, including artificial intelligence, digital supply chains, and data analytics. It's no wonder that St Joseph's part-time MBA has been regarded among the nation's best in 2021 by Fortune and U.S. News.
41. University of Southern Mississippi - College of Business and Economic Development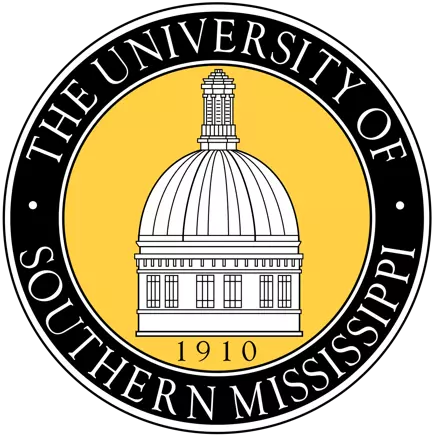 The University of Southern Mississippi delivers its accredited Online MBA through the College of Business and Economic Development. This program stands out due to the Sports Event Security Management (SESM) emphasis that prepares students for management roles in sports and event organizations, specifically related to safety and security in sports environments. Students applying to this degree have the flexibility to choose between in-person classes (offered in a hybrid night class format) or entirely online. Also, it can be completed in one intensive year as a full-time student or spread over two years as a part-time student. The program gives importance to hosting students from diverse backgrounds and fields.
42. Bryant University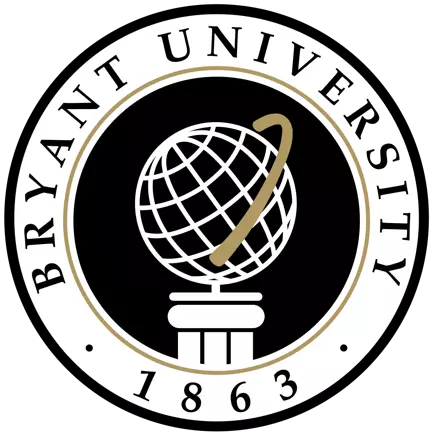 Bryant University's Online MBA is highly recognized for its flexibility in providing students with a professional degree. The program allows students to choose from five different starting dates throughout the year to suit their personal needs. With over 45,000 graduates, Bryant's Online MBA provides several core subjects, including management, data analysis, marketing, account, and strategic marketing. Students are also given the option to select leadership modules or modules in innovative healthcare, with the opportunity to achieve an additional certificate. Because of its small class size, Bryant's Online MBA offers students individual attention from professional faculty staff for a more personalized education experience. Also, the program is available for less than $22,000 – making it more affordable than other options.
43. Cleveland State University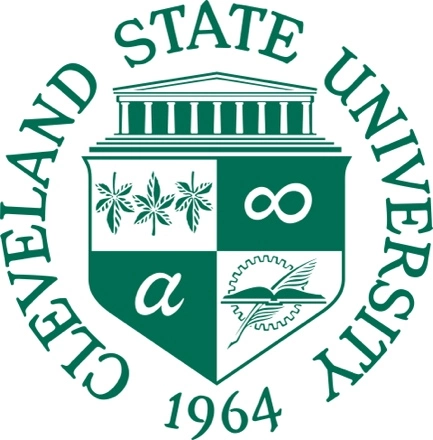 Cleveland State University provides an accelerated Online MBA. This AACSB accredited program can be completed in as little as a year and with complete flexibility! Course content is uploaded for students to access and complete at their schedule, making it perfect for students who excel at their own pace of learning. By admitting small cohorts in two start dates, the program emphasizes individual learning. The program is convenient and affordable, with tuition fees ranging up to $35,000. The Online MBA from Cleveland State is the best option for those looking to complete their MBA on the side of their other commitments without compromising!
44. Kettering University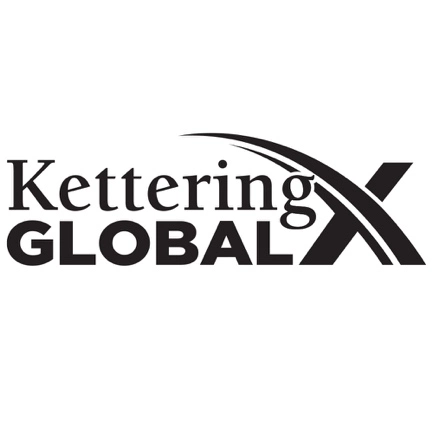 Kettering University offers an Online MBA and is highly regarded, boasting itself as "one of the nation's top engineering and business institutions." The Online MBA was created to provide business skills to engineering students. Nowadays, the program is ideal for anyone wishing to take their business knowledge to the next level. Through Kettering's Online MBA degree, enrolled students will gain the confidence and skills in finance, accounting, and marketing required to make managerial decisions. The degree is highly customizable – students are allowed to select from graduate certificates in Modern Business Practices, Global Leadership, Healthcare Management, Operations Management, and Supply Chain Level. Also, suppose students wish to take their degree even further. In that case, Kettering's Online MBA provides the option to achieve a second Master's degree (in Operations or Engineering Management) by enrolling in four additional courses.
45. University of Dallas – Satish & Yasmin Gupta College of Business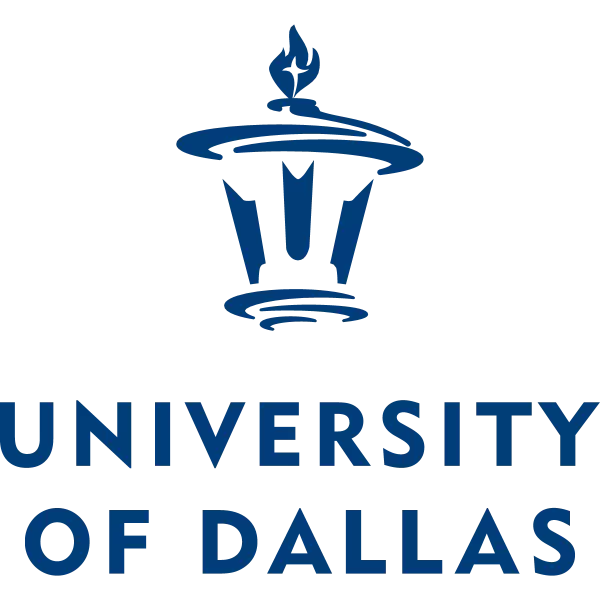 The Satish & Yasmin Gupta College of Business at the University of Dallas offers an accredited Online MBA program that provides industry-specific skills. The course is highly flexible - with the option to have 100% online classes, 100% campus-based classes, or a combination of both. This Online MBA offers its students specialized attention from experienced practitioners and the option to specialize in several concentrations, including accounting, cybersecurity, technology management, marketing, and more. The University of Dallas awards graduates in the Online MBA with a verified MiniMasters badge that shows reputability and is an asset for future employers. Depending on the number of classes taken per semester, the program can be completed in 1-2 years or 2-3 years for the concentration MBA. The highly reputable Online MBA is one to consider for working professionals looking to enhance their expertise in the field.
46. Georgia Southwestern State University

The Online MBA offered by Georgia Southwestern State University is accredited by AACSB International as one of the top 5% of business programs worldwide! This highly diverse program provides students with the foundation to become successful leaders, including finance, ethics, international relations, management, and marketing. The Online MBA focuses on applying theoretical knowledge from various areas to real-world situations by emphasizing the importance of multicultural influences on the global market. At just $257/credit hour, the program offers the same tuition fees to all registered students worldwide, making it ideal for international students.
47. Widener University

The Online MBA program Widener University offers students to pursue their degrees in their own way. Students can design their program around their preferences with options to complete the course online or on-campus (or in a hybrid format), as part-time or full-time students, and in a minimum of one year or at their own pace. Widener's Online MBA program can be completed in two formats: a 30 credit Professional MBA with complete flexibility for all ten courses or a 33 credit Specialized MBA. Students enrolled in the Specialized MBA can combine data analytics, business innovation, investment management, and organizational leadership courses to suit their preferences. With such a large degree of flexibility, students graduating from Widener's Online MBA will emerge with specialized skills and a network of industry insiders specific to their selected fields.
48. University of Texas - Dillard College of Business Administration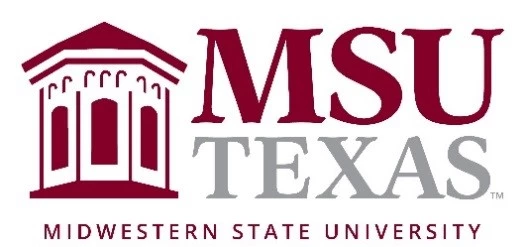 The Dillard College of Business Administration at the University of Texas offers an Online MBA. This program is specially designed to equip students with the expertise necessary to start professional careers in the global business market. Enrolled students will tackle case studies and hands-on applications relevant to their career aspirations. Dillard College's Online MBA offers specializations in three concentrations: accounting, business analytics, or energy management. Online MBA students at Dillard College form part of a worldwide community, including graduate faculty staff with decades of industry experience from big names like IBM, Exxon/Mobile, General Motors, and more! The accredited program is highly regarded and serves as a perfect option for students in the surrounding rural areas. Also, the Online MBA offers financial assistance awarded on a competitive basis for both national and international students!
49. California State University, East Bay – College of Business and Economics

An Online MBA is delivered at Cal State East Bay's College of Business and Economics. Course coordinators at Cal State understand that education isn't a 'one-size-fits-all,' so they offer three types of MBA programs. Thanks to their weeknight (or Saturday) classes, the highly flexible MBA with Concentrations is ideal for working professionals thanks to their weeknight (or Saturday) classes. Students have seven concentrations to choose from in this option, including Analytics for Managers, Entrepreneurship, Operations and Supply Chain Management, Strategy and Innovation, and others, making it highly diverse! Cal State also offers a One-Year MBA targeted towards students with start-up backgrounds who want to achieve their degree in a short but intense time frame. Lastly, the 18-month Executive MBA for Global Innovators is targeted towards professionals with at least five years of work experience wishing to take their careers to the next level with an innovative mindset.
50. Pittsburg State University - Kelce College of Business

The Kelce College of Business at Pittsburg State University provides an Online MBA. In as little as 12-months, the 100% Online MBA programs offered by Kelce College guarantee almost instant employment after graduation. Students can choose a general MBA or further customize their MBA by selecting from three different paths: Accounting, International Business, or Human Resources. Kelce College's Online MBA provides students with the skills required to perform marketing analysis and understand financial strategies, preparing them for real-world applications. Furthermore, the course emphasizes teamwork by including hands-on leadership and team-building exercises. Through the Online MBA at Pittsburg State University, graduates will emerge prepared and confident to face today's competitive workforce.
With such a vast selection of Online MBA programs to choose from, prospective students are spoilt for choice! Whether it's a part-time course or an intensive full-time program with a high amount of credit hours, there's an Online MBA for everybody. Making an informed decision and selecting the MBA program tailored to personal requirements ensures student satisfaction and guarantees a successful future in the professional world!
What is The Pros and Cons of Online MBA Program?
How can you benefit from an MBA degree and what is the value of an MBA? It depends. As you just might have realized, there is no one correct answer that applies to everyone. Career goals, personal circumstances, and occupational requirements are some of the major factors to take into consideration. And with so many different scenarios for each individual, you need to be in charge of your own reasoning.
Deciding on getting an MBA is no easy task unless you have lots of extra time and no worries about money. You could consider it as a possible investment in a new business, the business of selling a commodity – you. Interested? Read on.
See how to achieve a gооd GMAT ѕсоrе to gеt уоu іntо thе business ѕсhооl of уоur сhоісе (how to achieve higher score by choosing the best GMAT course and GMAT books).
There are several general potential advantages in getting an MBA:
Recognition as someone with the potential to learn at higher levels
Self-satisfaction knowing that you had the abilities to earn a higher college degree
Provides a good background in managing responsibilities that cross national borders (especially MBAs with an international focus)
Gain enhanced strategic thinking and managerial effectiveness
Higher pay than someone with less education (e.g. Management Consulting Salary Survey)
More upward job opportunities, especially management positions
Larger professional network through faculty, fellow students, and others you meet while in an MBA program
More jobs to choose from, including specific jobs for people with MBAs
Also, there are 5 key career benefits of an MBA and people get the degree for different reasons. Some of the most common reasons fall into these general categories:
Managerial Skills
The ability to think and function like managers in the workplace is the biggest skill gained from acquiring an MBA. Managers are able to handle corporation sub-divisions, bank branches, offshore centers and various aspects of business fairly quickly into their jobs.
One important benefit gained from an MBA program is the network of business relationships a student forms with his classmates. The associations created during the course of a student's MBA study are considered valuable resources which can continue even after graduating from the program. These extensive MBA networks can be sought by graduates when they need advice and can help them in their search for jobs as well as relocation issues. One of these is the Global Workplace, a network of international MBA alumni from 32 partner business schools that include the universities of Stanford, Chicago, Darden, Oxford, Cambridge, Cranfield, Manchester and London Business School.
During the MBA Studies you and your colleagues form bonds that will most probably stay forever, the outcome being, on top of everything else: "speaking the same language". This network will be fruitful throughout your working life and beyond, and often you will find your colleagues from the least expected corners of the world
Fast-Track Career Growth Paths
High–performance MBAs are generally fast-tracked into strategic decision-making teams, top management echelons and succession management tiers of Fortune 1000 corporations and other large businesses. Fairly experienced MBAs are also called upon to be CEOs or Chief Operating Officers (COOs) of start-ups by venture capitalists.
Challenging and Fulfilling Careers
MBAs are generally abrogated responsibilities spanning different functions in businesses and large enterprises. They also have the wherewithal to become fairly successful entrepreneurs, leading to challenging and fulfilling careers.
An MBA is not just an additional degree name in your biodata. Yes, it does give weight to your resume! It definitely gives a prospective employer the information that you are qualified to (i) manage time (ii) analyse reports in a comprehensive and informative manner. It also aids in acquiring better perks. Above all, though, an MBA helps you to deal with the highly competitive world of business and finance. The skills you learn during an MBA program can be put to practical use at your workplace. Consequently, you make a good impression on your seniors and you are likely to get promotions too.
Lucrative Compensation Packages
After earning your MBA degree, especially from a top MBA College, you will surely receive multiple job offers from several prestigious companies. Consulting firms and investment banks are said to be the best-paying employers of fresh MBA graduates. Although the MBA market slowed down in 2008, investment banking companies and consulting firms are again on the lookout for MBAs on campus notably during the recruiting season. According to the former president of the Graduate Management Admissions Council (GMAC) Dave Wilson, the MBA is back as the currency of intellectual capital.
MBAs across the board command the best salaries and benefits packages, including stock options. Fresh MBAs can begin with $75,000 per year, and even up to $100,000, plus annual packages, for MBAs from top-tier business schools.
Recession-Proof Degrees
The analytic rigor, problem solving skills-based electives and specialized courses of an MBA program ensure that various work-based scenarios, corporate turnarounds, crisis situations and so on, can be handled competently by most MBAs. MBAs with years of experience, honed expertise and proven capabilities, are often sought during recessionary and economic downturn periods, too.
Other unanticipated benefits are improved time management skills (indeed, it would be hard to survive an MBA programme without these) and increased motivation at work as things start to make sense. Above all, the learning and reflective habits developed will ensure that even long after graduating, those with MBAs will be outperforming those without. An MBA may no longer be an exclusive qualification for those heading for the most senior ranks of management, or a guarantee of an immediate doubling of salary. But an appropriate MBA still offers managers career and personal benefits that are likely to far outweigh any financial and personal costs.
Anyway, what you really learn during your MBA studies is time management and prioritizing. What you should know already before coming to study an MBA, is that quality is strategically important in business life and beyond.
There are even some potential disadvantages in getting an MBA:
You may be considered by some companies, usually the smaller ones, as too "expensive"
Sometimes the person hiring may see you as a threat to their position
You believe that you will accumulate too much debt because of tuition while an MBA is not required for your career goals
Emphasis on the MBA might not be worth as much as, or can even be equal to, years of experience to some employers
An MBA does help if you want to improve your strategic-thinking skills, develop your leadership abilities, and foster managerial effectiveness. Every business needs a manager, whether it is a non-profit organization, a university, or a startup. So even if you are, say, a civil engineer for a government engineering department or a salaried artist at a museum, you can use your technical knowledge and gain a business background to be managers of your company. And if you are an entrepreneur, having an MBA may get you to focus better.
To help you in deciding whether or not an MBA is something you should pursue, you should talk to others. A great person to start with is a college advisor. Consulting with more advisors and professors would be beneficial since you will be able to get a better balance of opinions. You should also contact potential employers and find out if the positions you are seeking require an MBA for initial hiring or if working and then getting an MBA is better. One question that not everyone considers, although possibly important, is asking a potential employer if MBAs from only the top business schools are considered worthy. If you are currently working, you might want to inquire with your present manager, potential managers, and/or the human resources department to find out what an MBA can do for you at your company.
You don't have to have an undergraduate business degree to pursue an MBA. And with the increase in degrees offered through distance learning and online programs, you probably won't need to give up your day job either. So if you're seeking a career transition to more managerial tasks and higher pay, looking to pursue an academic career, or wanting to be productive when unemployed, an MBA might just help.
Advantages of Online MBA
Online MBA is a boon to those people who are involved in full time job but who aspire to gain an MBA degree. This is a program for those professionals who cannot take time off work to go for an executive MBA program or a full time MBA. An online programme allows them to keep working full time and attend MBA classes in the evenings or on week-ends. With this flexibility, a lot of working professionals today are opting for online MBA programmes. With the competition in the job market ever-increasing and the constant need to upgrade your skills to remain relevant in your job, is keeping the part time curses alive.
A lot of universities and known B-schools are offering online MBA programmes to working professionals these days. The classes are held in the evening or on weekends. The course is so designed that it is fit for full-time working professionals who cannot devote much time to studies.
More and more students are turning to online courses for a variety of reasons, but here are some of the best reasons to pursue online education–The Five C's, with some caveats thrown in on potential disadvantages as well:
1. Convenience
With online courses, you can learn on your own schedule and even continue working a full-time job in the meantime. Even better, you can read and study during the times of the day when you're at your most productive and not when the registrar says you should be. Also convenient is that if you find that you're truly overwhelmed with balancing the workload and your other commitments, you may be able to stop the course and restart when you're ready.
Keep in mind that for some people, though, the convenience of online courses can quickly turn into a disadvantage; if you're not good at organizing and managing your time and commitments, online courses may not be for you.
2. Control
Aside from the time management aspects, with some online courses you have more control of the learning process, i.e., you can learn at your own pace. You have the freedom to skim subjects you know well from other courses or from work experience and instead spend more time concentrating on other material you're having a hard time grasping.
In order for this to be a true advantage, of course, you must be honest with yourself about what you know and what you don't know.
3. Connection
Online courses are interactive, which means you will get feedback from your instructors and peers, and possibly even more individualized attention as well. With distance learning, you are immediately connected with students from all over the world, and this can greatly enhance your learning process and experience, opening your mind to a variety of viewpoints.
And because all your materials will be in one place–in your computer–everything you need will be at your fingertips when it's time to communicate with teachers or fellow students.
Note the connectivity of online courses can turn into a disadvantage if you underestimate the time involved with reading class discussions about the course; it is easy to fall behind if you're not checking your messages daily. You may also crave in-person contact with teachers and other students, so this could be a disadvantage for some as well.
4. Cost
Online courses are usually less expensive than traditional courses, particularly if you're not financially or otherwise ready to pursue a full degree program. You will save money on travel, books, and possibly even food.
Another advantage regarding cost is that you can budget when to take courses so that if you are feeling cash-strapped one semester, you can always take a break and go back for more courses when your wallet says you can.
5. Commitment
No matter what class you're taking, one of the most important lessons you will learn from taking online courses is how to commit to something and follow through. In order to successfully complete online courses, you must be responsible and manage your time and resources effectively and efficiently, even more so than if you were taking traditional courses in classrooms.
Although it may not be a major reason you choose to pursue online education, the enhancement of your personal growth and commitment is a definite advantage to taking online courses.
Disadvantages of Online MBA
Online learning has some disadvantages, too. Some people learn better in a traditional classroom. They need the live interaction with an instructor and other students. Online classes may try to simulate classroom interaction, but they cannot duplicate it.
In order to succeed at online learning, you have to have some specific skills. You have to be self-motivated, responsible for your own learning and have good time management skills. If you don't have those skills, traditional classes may be a better choice for you.
One huge disadvantage of online courses, especially if you are talking about e-learning grids and virtual educational communities, is accessibility. Not everyone has ready access to a computer with an internet connection. Without that access, online learning is hard.
Online education is so portable and flexible for so many people that it's easy to miss the disadvantages. If online education were the best choice for every person every time, we wouldn't need brick-and-mortar schools, would we?
Summary
The MBA degree can give huge career opportunities for those students who will receive it. There are many professional benefits of the MBA degree.
The MBA degree can provide the progress in the career and the great increase of the salary. In some cases the students pay for the MBA degree program themselves, but sometimes the employers are interested in the further education of the subordinates and in the improvement of their professional skills. In such cases the employers refund the educational expenses. Undoubtedly, the receiving of the MBA degree provide the excellent opportunities in the career.
Not Prep for MBA? Read Reviews of Other Entry Test Prep Materialss
Share on: