The 6 Best Online MCAT Prep Course (2023 Review)
    21 Min Read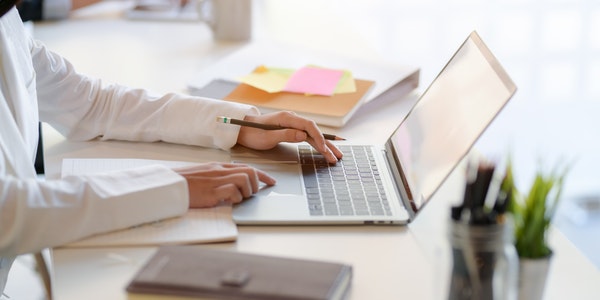 Your MCAT score has major implications for your future in medical school and ultimately your medical career. So, you do not want to trust just any prep company with the role of helping you prepare for the MCAT. You want to make sure the MCAT test prep you invest your time, money, and goals in is a good fit and just as invested in your success as you are.
It can start to feel like you have another class when you are deep in to researching MCAT courses and all the details surrounding them. Long lists of information, paragraphs of pricing options, and lengthy reviews are a lot for an already busy student to sift through. Not to mention, your MCAT exam date is only getting closer and you want to get prepping.
Luckily this list includes the carefully selected 6 best MCAT prep courses and everything about them you would otherwise be searching all over the web for. Keep reading to learn about what theses top MCAT prep courses offer, the approach they take, and promises they make.

The blueprint MCAT Preparation has a lot to offer, including 160 learning modules, 30 of which are dedicated to teaching strategy and reasoning skills. All learning modules combine MCAT content with strategies and quizzes to help you retain and use the information you are learning. Content is also taught through videos, which blueprint promises are especially engaging. The videos in this prep use instructors to explain things clearly and illustrations and animations to help students visualize the content and concepts in lessons. Lastly, learning material is covered in 6 complete MCAT books that correspond with the modules. With all these modes of teaching MCAT content and concepts, students who prefer any learning style are accommodated.
Click to see the latest Blueprint MCAT coupons

To provide practice and test comprehension Blueprint includes 15 full-length practice exams and a question bank with over 4000 questions. The Blueprint question bank has many filtering options including by subject, difficulty level, and number of questions, so students can individualize their practice questions and studying. With 4000 questions, the ability to filter is a nice way to make them less overwhelming. When students purchase the Blueprint MCAT preparation, they do not just get access to blueprint's practice resources, but also 15 months of access to AAMC practice resources.
A stand-out quality of Blueprint is just how much they make each student's prep experience individualized. When you first sign up Blueprint creates a personalized study plan based on your MCAT exam date, the times you want to study, and even days you want to take off from studying. If something pops up and you miss a session, you can simply enter that, and the plan will be edited, or you can move things around yourself. Once you begin working through the course, Blueprint has detailed analytics that will show you where you are getting things right and wrong and any underlying patterns in areas such as question type, subject, and reasoning skills. Lastly, each module has a pre-module assessment that students can take to test out of content areas they already know, making for a more efficient prep and great for re-testers. Five days a week, students can also attend live-online "office hours" which entail 2 hours with an MCAT instructor providing a deep dive lesson, followed by some practice exercises, and finished with an open Q&A where students can ask any questions they have.
Blueprint is so confident in their services that they guarantee an increase in score. If your score does not increase, you can potentially get your money back or repeat the course without additional charge. Students who want to try out Blueprint's services can make a free account and gain access to a portion of their materials including, a half-length diagnostic test, full-length practice exam, and 7 learning modules. If students are interested in purchasing Blueprint MCAT Preparation they have 6-month, 12-month, and 18-month options.
PROS
This prep includes lots of content presented in different formats such as online modules, videos, and in review books.
AAMC practice resources are included in your purchase.
15 practice tests and 4000 questions which can be organized and filtered are included.
Students receive analytic reports to clearly spot their areas of strength and need.
The provided study plans are highly individualized and easy to adjust.
Students can test out of modules they already know.
Office hours are held five days a week.
An increase in score is guaranteed.
CONS
While the high level of guidance and support is great for some students, if you are a self-directed student you may be paying for services you do not want or need.
Blueprint does not have a mobile app.
Bottom Line
Blueprint is a very supportive, expansive review package. This review is well suited for students who are looking for a good level of guidance throughout their review.
The Princeton Review MCAT Prep Course is structured around the common pitfalls students come across while prepping and the idea that quality time studying trumps the quantity of time studying. The Princeton review accredits the two main reasons students struggle to adequately prep for the MCAT being that they lack prep time and overly focus on memorization. While each Princeton Review MCAT program offers different pacing and time frames, they are all based on avoiding these common prep mistakes. The fundamental ideas all Princeton Review MCAT prep is built around are prioritizing understanding concepts over memorizing facts and details studying techniques that give maximum results in the minimum time reasonable to the student.
The MCAT 510+ is the most popular program and is available both in person and online. Other options include a summer immersion program, or the Ultimate program all of which offer similar services in different amounts as their duration allows. Students prepping with the Princeton Review receive Princeton Review MCAT prep books, in-person or virtual live instruction by MCAT experts covering content and strategy, an MCAT flashcards app, full-length practice tests, and access to AAMC practice materials. With condensed time, these courses are demanding. If students find themselves needing extra assistance, they have access to on-demand tutoring and office hours. Throughout the course they also receive the individualized support of a study manager.
Students can also choose a self-paced prep course that offers the same tools to study, but without the live instruction, office hours, or a study manager. This package is for students who want to study on their own time using the Princeton Review materials such as prep books, videos, practice questions and tests, and the AAMC material.
The Princeton review does offer money-back guarantees for most packages and boasts of low refund rates, but their guarantees come with conditions that effect who is eligible. Firstly, the security of a money-back guarantee comes at an additional price while purchasing your MCAT prep program and some require a minimum score on a past MCAT to be eligible.
PROS
Princeton Review is a well-known and trusted name in test prep.
There are quite a few prep course options designed to work well with the schedules of busy students.
This prep contains lots of review material, including AAMC practice material.
The Princeton Review uses more practice tests than most prep courses.
Students receive individualized attention and help throughout the prep.
CONS
The money back guarantee comes at an additional price and not everyone is eligible.
Bottom Line
Prepping with the Princeton Review can look different depending on the package you choose, but across the board is time-efficient, demanding, and thorough. Students receive an impressive package of review materials and individualized services.

Altius is unique in that it is a test prep company that works solely with MCAT students. While other test prep (e.g. Altius vs Blueprint) companies offer study materials and services for a range of popular exams, Altius is built for and devotes their focus on just the MCAT. With the specialized approach Altius takes the MCAT, they make claims of big results including scores in the 90th percentile and improving your score by 10 to even 30 points. Altius stands behind their products by guaranteeing that any student who fully completes any silver, gold, or platinum MCAT Mentoring Program and does not score in the 90th percentile can continue to receive their services for free until they do.
The different mentoring programs Altius offers consist of many of the same services, but in different quantities. Staples to any Altius program are private one-on-one tutoring sessions, practice tests, small group instruction, study hall sessions, an MCAT mentor, and access to AAMC practice tests. The gold program contains additional mastery sessions and the platinum program contains exclusive review sessions. Students can also opt for a bronze program that includes all of the staple review materials without and one-on-one tutoring or mentoring. The inclusion of one-on-one and group work emphasized interaction instead of passively listening to lectures and lessons. Many students enjoy the variety and how it breaks up the heavy workload of the course as well.
Altius distinguishes itself from other programs with one-on-one tutoring, often students choose either a tutor or a prep course, Altius is kind of like the best of both worlds. Altius also stands out for their dedication to review each topic multiple times throughout prep, instead of reviewing topics only once and moving on, based on studies that demonstrate the positive effects of spaced repetition on memory. Students who are interested can begin with a 14-day trial period.
PROS
Packages offer between 15 and 45 sessions of one-on-one tutoring.
Altius incorporates both individual and small group instruction.
Access to AAMC Practice tests and additional practice tests from Altius are included.
Altius guarantees a score in the 90th percentile.
This company is solely focused and devoted to MCAT prep.
CONS
In our review, Altius is a very demanding course which is not for everyone. Those still taking regular classes may find this especially challenging.
Does not include a book or app, all materials are online in their program.
Bottom Line
Altius specializes only on the MCAT and combines the benefits of a one-on-one tutor with a full MCAT prep course but is very demanding of students.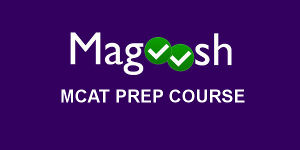 Magoosh stands out right away as one of, if not the, most affordable MCAT course options on the market. With a solid reputation and a thorough package of test prep material, this is a great option for any student trying to get the support of a prep course while still on a student budget.
The Magoosh prep gives students access to 380 video lessons that cover test concepts and material, common pitfalls, and test-taking tips. The lessons allow students to take notes in the program, bookmark where they will want to go back, and read video transcripts. To test your understanding of the lessons, Magoosh has a question bank with over 745 questions and 3 practice tests. With all questions, there are answers explanations that will break down why the choice is either correct or incorrect. The Magoosh video lessons have been criticized for being overly simple, but some students find the quality and amount of questions makes up for this. With this in mind, you may want to consider if the depth of review material or practice and testing your knowledge is your priority.
All of the of Magoosh's MCAT prep material is designed so that students can study anywhere they have access to a desktop or mobile device. This can be valuable to students who have a slow work-study job or may want to squeeze in some prep time between classes in their school library. Magoosh even has an app that supports their MCAT flash cards for review anywhere. If you find yourself stuck anywhere during this prep, students can ask questions and get assistance via email with MCAT and science experts.
A seven-day trial of the Magoosh MCAT review is available for any student that want to try the lessons and questions out before committing. When you sign up, there is a one month or twelve-month option to choose from. Students will indicate the amount of time before their exam, and the program provides a study plan to help students visualize their prep and manage it effectively. Magoosh is so confident in their prep for the MCAT that they guarantee an increase of at least ten points or you can get your money back.
PROS
The price makes this prep a great value and more affordable than other comparable MCAT prep courses.
Prep material is accessible from anywhere the student has access to a computer or mobile device.
Individualized, one-on-one support is given any time by email assistance.
Students receive a full study plan individualized to their prep needs.
Magoosh offers a money back guarantee.
CONS
The videos are criticized for not covering topics in enough depth.
Magoosh does not include a physical book.
This prep course is lighter on questions than other MCAT prep courses on the market.
Bottom Line
Magoosh is an affordable test prep options with many features to support students and make their prep easier, but the depth of the materials may not be equal to other options.

Examkrackers offers both online and in-person MCAT prep courses that aim to work with medical students, not overwork them. Along with offering quality lessons from highly qualified instructors, Examkrackers recognizes that students have to be engaged to get the most from their prep, which can not happen if they are burnt out and unable to give their all.
Examcrackers offer either a 12-week on demand course or a summer online class. The on-demand class is designed to be more flexible for students balancing classes, work-study, hospital hours, or any other mid-semester demands. The Examkrackers on-demand MCAT prep includes a week-by-week schedule and syllabus, recorded lectures, full-length practice tests with recorded test reviews, and 3 MCAT strategy coach sessions. To offer a sense of community among students in the on-demand course they also gain access to optional weekly study group meetings and 6 months access to an Examkrackers online MCAT forum. The Summer online class includes 4 weekly 2-hour class sessions, full-length practice tests with exam reviews, weekly small study group with an instructor, and recorded review sessions for each class.
Examkrackers stands by a format of lecturing, testing for comprehension, and going back to review. Lectures are planned to be no longer than necessary and to the point to keep students actively interested and learning. Examkrackers does not offer any kind of guarantee, but they do offer students a chance to price match cheaper MCAT courses of similar quality. Students can send another MCAT program offer to Examkrackers in a chat to see if they will honor a price match.
PROS
Examkrackers takes a whole student approach by trying to recognize obstacles medical students face such as being isolated by their workload, burnout, and financial strain.
This prep follows a clear, structured schedule with time limits on lectures to take up no more of your time than stated or necessary.
Examkrackers is recognized for their clear, straightforward presentation of material.
Access to one AAMC full-length practice test is included.
CONS
There is no sort of guarantee for students who feel they did not get what they expected.
The on-demand platform is not streamlined.
Only five practice tests are incorporated into this prep.
The Examkrackers lessons have been criticized for not being in-depth enough.
Bottom Line
The Examkrackers review approaches test prep with a supportive, whole-person approach. This is great for students who feel overwhelmed by prep and outside responsibilities, but with mixed reviews on the curriculum and a low amount of practice tests this is not the best option for someone who wants a thorough, challenging prep.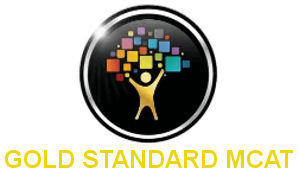 Gold Standard entered the test prep market in 1991 with their first book and has been evolving and developing their product since. Today there are quite a few Gold Standard MCAT prep packages that incorporate all different resources and at flexible pricing for students.
Gold Standard has their own review books and a book of 7 full-length practice tests. In many of their packages they combine their practice tests with other test prep company's review material including the Kaplan MCAT Package, Princeton Review MCAT Package, and Examkrackers MCAT Package. Entirely from Gold Standard though, are two online prep courses, MCAT Crash Course and MCAT University, and more self-paced Home Study MCAT Course. The MCAT Crash Course includes online chapters all of which have review questions and explanations at the end, the Gold Standard MCAT CARS program, online videos, 1 practice test with unlimited submissions and corrections, and access to an MCAT prep discussion board. MCAT University contains the entirety of the MCAT Crash Course plus additional practice tests and more practice questions. Students can pay for this service monthly and cancel anytime.
The Home Study MCAT Course includes a choice from three sets of review books, Gold Standard practice questions and 7 full-length practice tests, online videos and audio files, ebooks, and an app. Students using the Home Study package can also choose to include AAMC official materials as well. The home study price varies based on the materials you include and grants 12 months of access to online materials.
Gold Standard offer an unmatched way of financing prep and customizing packages to get exactly what you feel is necessary in your prep. Gold Standard does not include any sort of analytics or progress tracking which most similar services offer. This means students are responsible for objectively assessing where they need to dedicate more focus and how effectively their prep is preparing them along the way.
PROS
Their packages combine their study tools with other well-respected names in MCAT prep.
Packages are very customizable, which benefits students as individual learners and financially.
Monthly subscription is a very affordable and flexible option for students.
Packages are packed with lots of material in many different formats including videos, audio, books, and ebooks.
Possible access to AAMC practice materials.
CONS
There are no analytics or progress tracking services.
Gold Standard provides tools, but ultimately the prep is self-paced and independent.
Bottom Line
Gold Standard gives students many options by combining their services with other test prep company's materials and makes many components of their packages customizable. This prep is best for a student who does not need much support, is self-driven, and knows what they need or want in their prep.
Share on: