Best 6 NAPLEX Review Books
    11 Min Read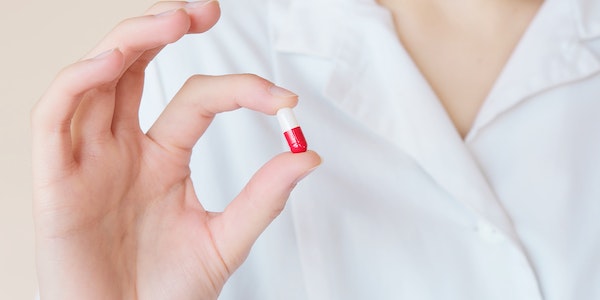 TheBestDegree.com is a participant in the Amazon Associates Program, Magoosh, and other affiliate programs. We independently research, review and recommend the best products. We may receive commissions on qualifying purchases made from our chosen links to maintain the quality of the website with no extra cost to you.
The NAPLEX exam is administered by the National Association of Boards of Pharmacy. It is the necessary precursor to a pharmacy license and assesses a student's competence and ability in the key skills of pharmacy. The test has been administered to potential pharmacists since 1958 and today is a completely computer-based exam that tests students on 225 questions over 6 hours. The questions are designed to adapt to the student's skills. If they get a question correct, the next question will be slightly more difficult. If they get it wrong, the next question will be slightly easier. The exam also includes 25 "trial balloon" questions that are being considered for inclusion on future NAPLEX exams. Therefore, students are only tested on 200 questions.
The NAPLEX exam is designed to test general competency and is normally taken by students right after they graduate from pharmacy school. The test covers things like classes of drugs, interactions with over the counter medications and supplements, compounding procedures, and specific diseases and patient needs. As students have to wait 45 days to retake the exam if they don't pass, passing on the first time is key to keeping on track for career goals. These resources will help students review main concepts, memorize key facts, and achieve a good store. Different students will prefer different resources on this list, but there should be something for everyone here.
The Best NAPLEX Review Books
1. NAPLEX Nuggets 2023 Review by Dr. Eric Christianson
This book was inspired by the author's own struggles in studying for the NAPLEX and becoming certified as a pharmacist. Disappointed and confused by wordy study books, he decided to right a study book that continues short bursts of information in a bulletin list. This book is not designed to appeal to all students but rather those who learn in the same way. With short facts that don't contain extraneous information, students who read this book should feel that they are making the most of limited study time. The book reviews all of the main concepts that are tested on the NAPLEX including disease states, kinetics, dynamics, statistics, compounding, and pharmacy math.
Students who buy this book also have access to two hours of videos that review pharmacy math. Many students have difficulty learning math from a book, so these videos hope to engage and entertain. This new edition includes information on a large number of diseases and conditions including COVID-19, depression, schizophrenia, and diabetes. Students like that this book has an easy to understand system for sorting the classes of drugs and that the facts are simple to remember.
Pros
Many Students Find Material Easy To Memorize
Text Covers All Major Areas Tested On NAPLEX
Written Because Of Author's Own Experience with Exam
Students Have Access to Two Hours Of Math Study Material
Cons
Doesn't Offer Any Full Length Practice Tests.
Might Not Appeal To All Students Depending On Their Learning Style
Other Study Guides Have More Comprehensive Reviews.
2. NAPLEX Practice Question Workbook by Renee Bonsell
This book contains over 1,000 practice questions that cover every topic tested on the NAPLEX exam. By answering these questions, students will identify their strengths and weaknesses so they can be more focused in their study time. Students who prefer to learn by practice will also enjoy picking up the skills they need from the questions themselves. This is also the only book on this list that is geared towards helping students pass the NAPLEX after they've had a non-successful attempt.
Topics that this book covers include sterile and non-sterile compounding, pharmaceutical calculation, ratios and conversions, and over the counter medications and dietary supplements. Some of the medical conditions discussed include cardiovascular conditions, women's health, bone and joint disorders, neurologic and psychiatric disorders, respiratory disorders, and renal disorders. This book also includes a full length 250 practice exam that exposes students to ordered response, constructed response, and multiple response questions.
Pros
Contains A Full Length Practice Exam
Questions Cover All Major Topics Covered On NAPLEX
Questions Allow Students To Learn By Doing
Includes Sterile And Non-Sterile Compounding Questions
Cons
Doesn't Offer Any Standard Review
Book Doesn't Match Learning Style Of All Students
Only One Full Length Practice Exam
3. NAPLEX Prep by Cynthia Sanoski, Amie D. Brooks
Published by the legendary test prep company Kaplan, this guide offers a more holistic and comprehensive approach than some of the other guides in this list. The book offers a lot of Kaplan's tried and true test taking strategies. Students nervous about taking the exam may enjoy having some tips and tricks up their sleeve to boost their confidence. The text is designed to be portable for studying on the go, but students also have access to additional material online including 27 problem sets.
Updated topics in this edition include pulmonology, gastrology, psychology, hematology, pain management, endocrinology, and cardiology. Definitions and study tables have also been updated so students are studying the most up to date information. 200 tables summarize the most often tested drugs, as well. The digital resources include two full-length practice tests. Online resources also contain disease information that can help students who want further contextualization.
Pros
Contains Two Full Length Practice Exams
Book Provides Access To Significant Online Resources
More Practice Exams Than Most Other Books
Kaplan Brand Is The Gold Standard For Test Prep
Cons
Book Is Much More Expensive Than Other Resources
Some Students May Want A More Focused Review Resource
Test Prep Style May Not Work For All Students
4. McGraw Hill Education NAPLEX Review, Third Edition by Scott Sutton
Distributed by well-known educational publisher McGraw Hill, this book seeks to be a complete resource for students taking the NAPLEX exam. This is one of the most popular NAPLEX study guides and the online resource has been accessed more than one million times. The text includes a fair number of tips and tricks that might be useful to nervous students or poor test takers. The text claims to be reviewed by recent graduates and new pharmacists to make sure it's highly relevant and easy to understand.
The text features 1,500 practice questions with detailed explanations of the answers to students can learn from their mistakes and know what to study further on. Students also have access to two free practice exams through the online resources. These tests are structured much like the actual NAPLEX exam so that students feel ready on test day. Brief summaries at the end of each chapter provide students with key takeaways that are easy to memorize. Updated topics in the edition include cardiology, endocrinology, and pain management.
Pros
Offers Access To Two Full Length Practice Exams
Book Provides Many Test Taking Hints And Strategies
Focuses Only On The Relevant Test Topics
McGraw Hill Is A Leading Education Publisher
Cons
Book Offers Less Context Than Other Guides
Text Focuses More On Test Taking Strategies Than Facts
Other Guides Boast More Updated Material
5. Comprehensive Pharmacy Review for NAPLEX
This book uses both the physical text and online resources to cover the major areas of knowledge tested on the NAPLEX exam. These total 60 complete chapters that cover pharmacy topics ranging from chemistry to drug therapy. This approach helps make sure that students grasp the fundamentals before they move on to more complex topics. The outline format gives students relevant information without making them wade through complicated text. Practice questions in each section test understanding and help students know where their areas of difficulty are.
The text also clearly lists the guidelines that the NAPLEX exam is testing and includes the actual National Association of Boards of Pharmacy competency statements that students' scores are measured against. While test taking strategies aren't the main focus of the book, it does include some tips and tricks. Nervous students may feel a bit more confident knowing some key strategies. Updates to this edition include sections on women's health, gerontology, migraines and pain management, pediatrics, and dermatology.
Pros
Only Book To List The Actual NABP Testing Standards
Book Provides Some Test Taking Strategies For Nervous Students
Provides A Good Overview Of The Foundations Of Pharmacy
Book Offers Plenty Of Review Questions
Cons
No Full Length Practice Exams Are Offered
Advanced Students May Be Bored By More Foundational Topics
Not As Many Tips And Tricks As Other Books
6. NAPLEX Flashcard Study System
Published by study prep giant Mometrix, this is not a traditional study book for the NAPLEX exam. Rather, it's a full system of flash cards that help students memorize key facts and equations. For students who learn best through rote memorization and have a good grasp on pharmacy fundamentals, this is a great way to get the most out of study time. They're also good to use in combination with a more traditional study guide. The flashcards also help students learn how break down more complicated questions into small, solvable bits.
These flashcards cover all of the many topics tested on the NAPLEX exam including clinical skills, polymers, immunogenicity preparations, and dietary supplements. Controlled substances, compounded medications, biostatistics, and drip calculations are also covered. These flash cards allow students to study on the go and make sure they have quick recall of important facts. Various types of questions similar to those on the NAPLEX are featured on the cards, as well.
Pros
Great Additional Resource For On-The-Go Studying
Exposes Students To All Types Of Questions That They Will See On The NAPLEX +Covers Updated Topics That Appear On The NAPLEX
Aid Students In Breaking Down Complicated Exam Questions
Cons
Better As An Additional Study Aid Than A Complete Guide
Rote Memorization Is Not Ideal For All Students
No Digital Resources Are Available
Share on: