Best PCAT Prep Books of 2023
    11 Min Read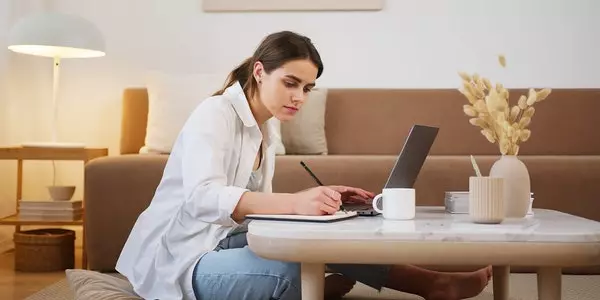 TheBestDegree.com is a participant in the Amazon Associates Program, Magoosh, and other affilate programs. We independently research, review and recommend the best products. We may receive commissions on qualifying purchases made from our chosen links to maintain the quality of the website with no extra cost to you.
The Pharmacy College Admissions Test (PCAT) is designed to examine the skills and abilities needed to excel and succeed in pharmacy school. Currently, the overwhelming majority of AACP institutions require the PCAT for admission to pharmacy degree programs.
The PCAT exam is one of the most challenging standardized tests out there and the key to success is proper preparation. We have curated this list of the top 5 PCAT prep books and study guides in 2021 to help you find the perfect study materials for you. Happy studying!
5 Best PCAT Prep Books to Crush the 2023 Test
Kaplan's PCAT Prep Plus provides a blueprint for the PCAT exam as well as 4- and 8-week study plan for mapping out PCAT success.
This book includes all the content and strategies students need to increase PCAT scores. Kaplan Test Prep is the only Official Provider of PCAT Prep, as endorsed by the American Association of Colleges of Pharmacy (AACP). Kaplan also prides itself in changing the material from year-to-year to ensure the practice questions in the study guide most accurately reflects the questions on the test.
One of the best features of this study guide is the tear-out study charts in the back of the book. These study charts are really useful to get all of the essential facts and strategies quickly so that students can easily digest the information before test day. Also at 888 pages, Kaplan's PCAT Prep Plus 2020-2021 provides an in-depth review, covering all test topics.
Pro's
Kaplan has an 80-year outstanding track record in test prep and is the only official provider of PCAT prep
One of the only up-to-date study guides on this list
Tear-out study guides are useful and unique
One of the top user-rated study guides on this list
Concepts are well-organized and thoroughly explained
Con's
Some users reported typos and grammatical mistakes in some chapters
PCAT Prep Book by Test Prep Books was created for students to use in preparation for the PCAT exam. The study guide is topically-structured to give students a study prep plan for the PCAT.
Each section of the study guide has a comprehensive review that goes into detail to cover all of the content likely to appear on the test. Each is also accompanied by practice questions and exams that closely emulate the actual PCAT exam. Every problem is followed by an explanation of the solution. These help students learn from their mistakes, to help avoid missing the same kinds of questions in the future.
This book aims to teach students effective test-taking and studying strategies. In order to perform well on the PCAT exam, a test-taker must thoroughly understand the material, as well as properly use the time provided. PCAT Prep Book 2020-2021 outlines a study plan to help students develop a schedule for studying that promotes the most information retention. The strategies promoted in this study guide also help students complete the test without making errors.
Pro's:
Recommended for students who struggle with studying and taking standardized tests
Explains each subject matter (i.e. Biology, Chemistry, Math, Statistics, etc…) in easily digestible bites of information
Ample review questions and practice exams at the end of each section, as well as broken down explanations for all questions
Con's:
Some users reported that explanations and answers choices were blatantly incorrect
Not as many practice problems as the other study guides on this list
3. PCAT Prep Book: PCAT Test Prep Secrets
The PCAT Prep Book 2020-2021: PCAT Test Prep Secrets aims to set students up for success on the PCAT exam and ultimately, gain acceptance into Pharmacy School. This study review guide is laid out in a logical and organized fashion. The sections naturally flow from one to the next, making it easy to retain information and commit it to memory.
The concept review at the end of each section is comprehensive and thorough. The sections are full of specific and detailed information that is likely on the exam, thus focusing the student's study efforts. Rather than listing facts and principles, this study guide provides thorough explanations and in-depth solution analyses.
The PCAT Test Prep Secrets also provides online resources, coupled with print practice, to help students master difficult concepts. Students have access to video tutorials and online quizzes, as well as test-taking strategies, to give Pharmacy School hopefuls their best chance for success.
Pro's:
Structured in a logical fashion, so each section flows from one to next naturally
Review questions at the end of each section plus practice exam that mimics actual exam
Complete review of all PCAT sections: Writing, Biological Processes, Chemical Processes, Critical Reading, and Quantitative Reasoning
Highest rated study guide on this list
Con's:
Only 50 practice questions–less than any other study guide on this list
4. PCAT Flashcard Study System
Preparing for the exam with the Mometrix PCAT Exam Flashcard Study System can give test-takers a great advantage when taking the test. Thousands of satisfied customers have relied on the Mometrix PCAT Flashcard Study System to help them pass their exam, through rote memorization of key terms and concepts.
The Mometrix PCAT Flashcard Study System is packed with the critical information students need to master in order to ace the PCAT Exam. Study after study has shown that spaced repetition is the most effective form of learning, and nothing beats flashcards when it comes to making repetitive learning fun and fast.
PCAT Exam Flashcard Study System uses repetitive methods of study to teach Pharmacy- school-hopefuls how to break apart and quickly solve difficult test questions on the test. The flashcards study system enables students to study small, easily digestible bits of information that are easy to learn and give them exposure to the different question types and concepts. With these flashcards, test-takers can study anywhere, anytime.
Pro's:
Easily transported and used anywhere
Flashcard study is research-proven for learning
Cards are written in easy to understand, easily digestible language and easy-to-read font
Perforated edges to prevent paper cuts when going quickly through cards
Con's:
Users have reported that the product is poor quality and disorganized
Not true flashcard system– question on the front, long disorganized explanation on the back
No table of contents, so it is hard to return back to cards or quickly return to a concept for reference
Crack the PCAT is one of the most-trusted resources for the Pharmacy College Admission Test (PCAT). With Crack the PCAT, the authors' goals are to help students achieve and fulfill a score on the PCAT that will gain admission into pharmacy school.
Unlike all of the other study guides on our list, this review guide package is an online program, not a prep book. This really allows it to go above and beyond the other prep books on our list because it is not limited to a physical medium.
This prep software has an enormous amount of practice questions: 10 practice exams and 2,420 practice questions, to be exact. Along with these practice questions and tests, students receive word and video explanations for every answer. Further, each problem has analysis that allows students to pinpoint areas of weakness, in order to better study for the PCAT exam.
Pro's:
2,400+ practice questions, 10 practice exams, as well as text and video explanations to all problems
Diagnostic score reports that allows students to compare their scores with other students who have answered the same questions
Money back guarantee if you get below their set minimum score
Con's
Significantly more expensive than the other PCAT study guides on this list
Only available as an online program, not available as a book
What is the criteria for choosing the best PCAT book?
Amount of Practice Questions
The more practice questions, along with solutions, the better the study guide. Further, the best study guides provide an analysis, so the test taker can pinpoint strengths and weaknesses, so students can study more in weaker areas. Also, it is important that study guides have practice exams that mimic the format of the PCAT.
Price
Prices for the PCAT study guides on this list range from $26.95 to $299.99. Each study guide package offers different features meant to help improve scores on the PCAT exam. We examine resources included comparative to the price listed for each study guide.
User Reviews
We live in an age where we have information literally at our fingertips and everyone has an opinion. We would be remiss if we did not include user ratings from Amazon, Google, and Goodreads into our criteria for the top 5 best PCAT study guides.
Common questions & answers to the PCAT test
What is a good PCAT score?
The PCAT is scored on a scale from 200-600 with the median being a 400. The 90th percentile composite score is typically a 430. Many pharmacy schools require that an applicant score above a particular level on the PCAT exam in order to be considered as a candidate for admissions.
How do you read PCAT score?
The PCAT score report includes scores for each section of the test including: Verbal Ability, Biology, Chemistry, Reading Comprehension, and Quantitative Ability. The initial "raw score" is converted to a scaled score ranging from 200-600. The composite score is calculated by taking the average of the scaled score on each multiple choice section.
The test taker's writing sample is scored separately by two graders, whose scores are averaged on a scale from 1-6. In addition, there is a percentile rank for each section and for the composite score. The composite percentile rank is the number students use when discussing their PCAT scores and reporting to Pharmacy School Admissions Boards.
Not Prep for PCAT? Read Reviews of Other Medical Test Prep Books
Share on: