Best Philosophy textbooks of 2022-2023
    12 Min Read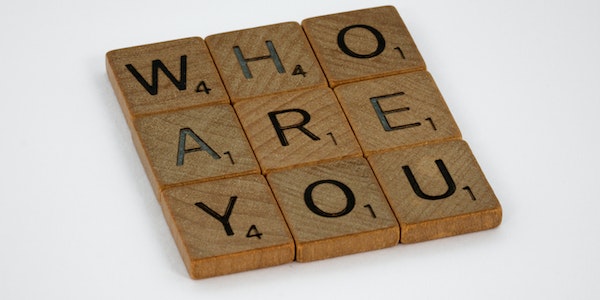 TheBestDegree.com is a participant in the Amazon Associates Program, Magoosh, and other affilate programs. We independently research, review and recommend the best products. We may receive commissions on qualifying purchases made from our chosen links to maintain the quality of the website with no extra cost to you.
One of the first academic subjects humans ever developed, philosophy is a popular class for undergraduates. Whether students are hoping to major in philosophy or taking it as a pre-law or divinity requirement, it's important to get a good handle on the basic concepts to excel in later courses. The right textbook can make all the difference in exposing students to both the critical thinking philosophy requires and the major ideas.
Textbooks on this list are all aimed at undergraduates and all include primary source documents. Some are largely essay anthologies with minimal glossing, while others take a more hybrid approach and put primary documents in context. Some textbooks take a more traditional approach to the subject, while others integrate non-western perspectives. Whether you are teaching yourself philosophy or an instructor choosing a book for a course, you should find something that suits you in this list.
The Best Philosophy Books for 2022-2023
1. Introduction to Philosophy: Classical and Contemporary Readings
Designed to introduce undergraduate students to the world of philosophy, this text contains a variety of classical and contemporary essays organized by topic. Unfamiliar terms are helpfully bolded, and an extensive glossary is included at the back of the book. A "logical toolkit" helps to introduce beginners to how philosophers do their work. The text takes a strong focus on teaching students how to think like philosophers. A guide to writing philosophy papers rounds out the educational materials.
The text begins with essays exploring what philosophy is and what it's good for, before moving on to essays regarding the existence of God and evil. Ontology and knowledge follow with essays regarding the mind/body problem and dualism. Further essays engage in a deeper discussion of ethics and the text finishes by exploring persisting philosophical problems. This most recent edition includes new essays, including many essays by women to bring the full anthology closer to gender parity. Digital resources include self-quizzes and links to further resources, and test writing resources for instructors.
Pros
Text Features a Wide Selection of Essays
Digital Resources Are Offered for Both Students and Instructors
Text Focuses on Teaching Students How to Think Like Philosophers
Recent Edition Clearly Aims at Gender Parity
Cons
Text Does Not Go In-Depth on Any One Topic
Text Might Be Too Simple for Advanced Students
Instructors Might Still Need to Supplement Text with Outside Essays
2. Philosophy: A Text with Readings - 13th Edition by Manuel Velasquez
This textbook combines primary source documents with a linear historical structure to engage and educate undergraduate students starting their careers in philosophy. With a knack for colloquial and easy to understand language, Velazquez lays out the basic themes in philosophy and what philosophers are still discussing. Activities designed to strengthen critical thinking and logically evaluate arguments are weaved through the text.
The text begins by discussing the nature of philosophy before moving on to human nature, the nature of reality, and problems of good and evil. After a lengthy section on epistemology, the text moves on to discuss ethics, social philosophy, and political philosophy. Primary source texts are chosen to be maximally easy to read; authors such as Dostoyevsky and playwrights like Sophocles are featured along with more traditional philosophers. Digital resources for the text include additional resources, notes to assist instructors in preparing lectures, and self-grading quizzes for students to test their knowledge. The text also helpfully recommends further reading for students who wish to engage deeper with a topic.
Pros
Text Provides More Context for Students Than Just Primary Sources
Digital Resources Are Offered for Both Students and Instructors
Text Is Especially Helpful for Beginning Students
Cons
Instructors May Want More Primary Sources in Text
Text Might Be Too Simple for Advanced Students
Other Texts Offer Greater Digital Resources
3. Introducing Philosophy: A Text with Integrated Readings- 11th Edition by Robert C. Solomon
Designed to balance understandability with depth, this book combines primary source readings with clear explications that illuminate the main theme and tease out issues that still vex modern philosophers. The book adopts a topical approach, contrasting classical philosophers with snippets of contemporary, of-the-moment philosophical essays. The topical structure also lends itself to one of the book's strengths- contrasting feminist, non-Western, and analytical views against the Western philosophical classics.
The text begins by discussing the nature of philosophy, before discussing proofs for and against the existence of God, early metaphysics, and non-western approaches to ontology. The middle of the text explores logic, empiricism, consciousness, and dualism, exploring humanism and the turn to analytical philosophy. The book concludes with a discussion of ethics, morality, and justice. The text explores several topics generally neglected by introductory philosophy texts including phenomenology, existentialism, and non-Western approaches to consciousness. Digital resources for the text include lecture notes and exam questions to aid instructors and self-grading quizzes to allow students to test their comprehension. Further reading lists are also provided and can be used by instructors looking for additional readings or curious students looking to study further.
Pros
Text Pays Significant Attention to Non-Western Perspectives
Digital Resources Are Offered for Both Students and Instructors
Topical Approach Encourages Students to Think About Which Views They Find Compelling
Cons
Some Instructors May Find The Scope of Topics Too Broad
Some Instructors May Prefer A More Primary Source Approach
Other Texts Offer Greater Digital Resources
4. Philosophy: Quest for Truth- 10th Edition by Louis P. Pojman
Designed to be a comprehensive one-semester course for undergraduate students, this book relies on primary source reads with biographical glosses, postscripts, timelines, and term definitions. Essays are arranged in a classical debate structure with pro and con positions on twenty major philosophical questions. The clear structure provides a sturdy skeleton for instructors to build lectures around and offers students a way into one of the more difficult academic disciplines. More traditional readings are interspersed with contemporary essay and there are 95 in total.
The text begins with the simple question of what philosophy is. The text moves on further to discuss the philosophy of religion, epistemology, and the mind-body problem. There's a lengthy section on free will and determinism before the book closes with a discussion of ethics, morality, and justice. The final chapter on contemporary problems in philosophy provides insight for students thinking about pursuing a major in philosophy.
Extra resources for the text include suggestions for further reading and a how-to guide for reading and writing philosophy papers. Instructors can also find suggestions on writing lectures and structuring exams.
Pros
+Text Follows a Classical, Traditional Way of Teaching Philosophy
Structure May Be Helpful for Beginning Students
Structure Makes Building a Course Easy for Instructors
Cons
Some May Find The Traditional Structure Outdated
Little Time Given to Feminist and non-Western Perspectives
No Digital Resources Are Offered
5. Philosopher's Way- 5th Edition by John Chaffee
Designed for undergraduate students taking their first semester of philosophy, this textbook seeks to teach in a classical, almost Socratic manner, helping students to build the critical thinking skills to make them philosophers in their own right. The textbook is structured around primary source texts glossed by the author with important context. Texts are structured in a topical fashion around key philosophical questions.
The text starts off by asking perhaps the most important question, "What is Philosophy?" The book then shifts to a lengthy discussion of Socrates, the idea of the examined life, and the way of the philosopher. The book shifts to discussing the nature of reality, what free will is, and whether there's a spiritual or moral reality. The book then closes with a discussion of ethics, both independently and in a system, and what is social justice.
The text is notable for offering MyPhilosophyLab as an optional digital resource. This program enhances the text with multimedia resources that strengthen students' understanding. Questions prompt students to practice their new philosophy skills and strengthen their arguments ahead of essays and exams. For instructors, lecture notes with PowerPoint slides are also provided.
Pros
+Extensive Digital Resources For Both Students and Instructors
Text May Be Good For Reinforcing Learning for Beginning Students
Topic-Based Structure Makes It Easy For Instructors To Build A Course
Cons
Advanced Students May Want A More Challenging Text
Little Time Given to Feminist and non-Western Perspectives
Fewer Primary Sources Than Other Texts
6. Philosophical Journey- 6th Edition by William Lawhead
Unlike other textbooks, Philosophical Journey is specifically designed to be an accompaniment to an active and participatory undergraduate class. Exercises are designed to promote engagement over passive learning and give students the confidence to engage in philosophical debates both in class and with their friends. Shorter excerpts of primary source philosophy books and essays are chosen to expose students to key moments in critical thinking without a large reading burden.
The text starts off with the two greats of early classical philosophy- Socrates and Plato. The text then moves to the mind-body problem, free will, and determinism. Students are also exposed to philosophical thinking on artificial intelligence and human interactions with computers, one of several parts where students learn how philosophy applies to their day-to-day lives. The text then moves to issues of science and religion, with special emphasis on feminist and non-western perspectives. Ethics and justice are then discussed and the book closes with a discussion of political philosophy and the meaning of life. The latter two topics are specifically addressed for their relevance to students' everyday lives.
Digital resources for the textbook include a Smartbook that provides a personalized reading experience for students, a progress dashboard that shows assignment completion, and a grade book that includes instructor comments. Instructors also have access to lecture resources including notes and slides.
Pros
Textbook Designed To Be An Interactive Experience That Promotes Critical Thinking
Text Specifically Encourages Students To Think About Philosophy's Relevance
Text Includes Feminist and Non-Western Perspectives
Cons
Text Is Difficult To Teach From In Online or Remote Settings
Other Texts Include More Primary Sources
7. Consider Philosophy, 1st Edition by Bruce N. Waller
Mixing primary source material with explanatory glosses, Consider Philosophy seeks to expose undergraduates to the detailed reading and source work that philosophy requires. The author seeks to make connections among various strains of philosophical thought and the material and religious conditions that gave rise to certain ideas. The text aims for a happy medium between depth and accessibility that is great for instructors teaching a class of both majors and non-majors.
The text begins with a thorough discussion of inductive reasoning and critical thinking, before moving to discuss the existence of God and the overlapping (or non-overlapping) spheres of religion and science. The book then discusses various epistemologies, issues of identity, free will, and determinism. The text also discusses rationality, utilitarianism, and ethics. The book concludes with several essays on political philosophy.
Though it does not feature any digital extras, the instructor's edition includes help with lectures, including notes. Ideas for exam questions and essays are also included.
Pros
Extensive Primary Source Essays In Text
Text Strikes Good Balance Between Intensity And Accessibility
Topic-Based Structure Makes It Easy For Instructors To Build A Course
Cons
No Digital Resources Are Included
Some Instructors May Prefer A More Structured Approach
Share on: