Best PRAXIS Review Books of 2023
    13 Min Read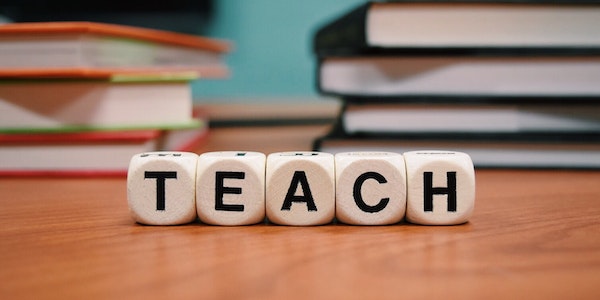 TheBestDegree.com is a participant in the Amazon Associates Program, Magoosh, and other affilate programs. We independently research, review and recommend the best products. We may receive commissions on qualifying purchases made from our chosen links to maintain the quality of the website with no extra cost to you.
Whether you're a college student planning for a career in education, an out-of-state teacher looking to transfer your credentials, or a professional contemplating a career change, you've probably thought about taking the Praxis exam. The Praxis exam is used in 30 states and US territories, as well as by the US Department of Education, to certify and grade teachers. Many students need to take the Praxis several times to get the score they need or want, which means frustration and wasted money in test fees. The seven books in this guide are designed to prepare you for the Praxis and build your confidence so you can pass the exam on the first try.
Some books on this list offer online tutorial videos great for visual and auditory learners. Some offer a mobile-optimized study experience great if most of you're studying will be done on the go. Some are better for nervous test-takers who feel more confident with a few tricks and tips up their sleeves. Some are better for people who have the skills, but just want a quick review. Whether you need to brush up your grammar or bone up on your math, you'll find books to help you out here. Save your money and your sanity and make sure you pass the Praxis on the first try with any of these great books.
The Best PRAXIS Review Books for 2023
1. Mometrix Core Study Guide 2022-2023
This review book focuses on providing a truly thorough review to potential Praxis exam takers. It understands that every exam taker will need to do in-depth study and tries to be a one-stop resource. Every exam review book offers practice questions, but Mometrix focuses on providing in depth answers. These explanations will help you understand how the exam writers think and help you to avoid common traps other prospective teachers fall into. Understanding how the questions are written and the problem-solving skills that are tested will give you a boost over other exam takers.
This guide is also unique in offering detailed video tutorials that go through complicated questions step by step. This is great for test takers who learn better through listening or if you just need a break from reading. Strategies and test taking skills are also discussed, so don't worry if you don't test well!
The reading section focuses on understanding the structure texts, identifying key ideas, and integrating knowledge. The writing section covers text purposes and types and how to write for different audiences. The math section looks over probability, statistics, algebra, and geometry. The sections are well-written and flow into each other. You won't be jerked by abrupt shifts or get lost in academic language.
Pros
Thorough Coverage of All Core Praxis Skills
Additional Video Tutorials
In Depth Explanations That Help You Avoid Common Traps
Cons
Only One Full Length Practice Exam
Discussion Of Test Taking Skills Not Necessary For Everyone
2. Praxis Core for Dummies, 2023-2024
Another volume in the popular, "For Dummies," series, this book takes the same tone as other books in the series. That is to say, irreverent, but also straightforward and no-nonsense. This book takes an eye to those who are taking the Praxis exam as part of a career change and who might not have taken a standardized exam in a while. The book itself offers two practice tests and four more are available in an online supplement. That's way more than other books and might serve those who have test day jitters particularly well.
The book starts off with a section on how the Praxis test is written and general strategies for test taking. The bulk of the book focuses on the math section, notoriously tricky for test takers. Algebra, geometry, stats, and probability are all covered. There's a chapter on reading comprehension and there's a quick grammar review in addition to general essay-writing strategies.
The final part of the book is devoted to the practice tests. A tear-out page at the end also lists the ten most common errors on the math section and the ten most common errors on the reading section. If you're changing careers and have been out of academia for a bit, this book can help you get your groove back.
Pros
Great For Career Changers
More Practice Tests Than Other Books
Features An In-Depth Section on Math
Cons
Less Focus on Reading Comprehension And Writing
Some Students May Find Writing Style Too Flippant
3. Praxis Core Test Prep Study Guide, 2nd Edition by Kathleen Jasper
Written by an educator known for her test prep curricula, this book promises to help you ace the Praxis by teaching you to, "think like a test maker, not a test taker." For those who get nervous when taking standardized tests, this probably sounds very comforting! And while this book does spend time on strategies and tricks, there's also plenty of resources for studying the core subjects that Praxis covers. All of the content in the three subsets of the test is discussed.
For reading, the book includes multiple practice reading passages as well as two full practice tests. For writing, there's two full practice tests for grammar as well as over a dozen writing prompts. For math, there's three full practice tests. In total, the book contains over 400 pages. The book is available as either an e-book or in print and also includes time management strategies to help you manage both your preparation and your test taking. Students should feel like they have everything they need to pass the exam on their first try.
Pros
Available As E-Book
Multiple Practice Tests
Great For Nervous Test-Takers
Cons
Some Might Feel The Book Focuses Too Much On "Tricks"
Students Might Want More Subject Area Content
4. Cirrus Praxis Core Study Guide
This guide focuses on providing multiple ways for you to study your practice material. Practice questions, flashcards, study sheets, and test tips are available online for free with purchase of the book. Online resources are optimized for mobile, too, so you can view them on your cell phone or tablet. The text also includes a detailed description of the format of the test and the scoring, so you'll be able to strategize for the highest possible score on exam day.
After a description of the test and scoring, the text goes onto provide an overview of the content that Praxis tests on. Worked through practice problems show you how to think and strategized about the difficult math section. Explanations help show you how to approach the problems you'll see. The test also offers unique testing strategies that should help ease the nerves of first-time test takers.
The Cirrus guide is written by current and former educators who have experience taking the Praxis or similar certification exams. It only offers two full practice exams, fewer than other study books, but for those who would like the option to study on the go, the Cirrus guide is a good choice.
Pros
Multiple Digital Study Tools
Focuses on Strategizing How To Take the Test
Provides Plenty Of Example Problems
Cons
Focuses More On Strategy Than On Content
Only Two Full-Length Practice Texts
5. Praxis Core Study Guide 2023-2024 by Joshua Rueda
For those who really want to review the content covered by the Praxis test in depth, this guide is a great choice. While it doesn't offer any full-length practice tests, it has plenty of practice questions to help you review key concepts. If it's been awhile since you've done algebra or wrote an essay, this book should definitely be able to help you out.
The book starts with an overview of the test and some key test taking strategies. It then moves one to concepts in the reading portion of the exam, going over how to find key ideas and themes in a text, how to understand craft and structure, and how to integrate knowledge and ideas. In the writing section, the guide reviews grammar, how to structure and essay and write for different audiences, and research skills for writing essays. The math section reviews algebra, geometry, statistics, probability, and how to represent and interpret data. The books also contains a large bank of practice questions with detailed answer explanations that help you understand what you got wrong so you can perform better on the actual test. While the focus is on a content review, the guide does offer test taking strategies to help you avoid common pitfalls. The book also offers customer service if you aren't satisfied or need additional assistance.
Pros
Most Comprehensive Review Of Test Content
Large Bank of Practice Questions
Customer Service
Cons
No Full-Length Practice Tests
Fewer Test Taking Strategies Than Other Guides
No Digital Resources
6. Praxis Core Math Practice Workbook by Reza Nazari
For those who want or need to concentrate on the math section of the Praxis, this workbook is a great option. It includes a comprehensive review of the math you'll be tested on, practice problems with detailed answers and explanations, and two full-length math practice tests. Different question types will help build your skill for the different problem-solving skills the Praxis exam tests.
This workbook is written by an instructor who helps prepare students for the Praxis exam and is great for self-study. Skill-building exercises are meant to challenge you and prepare you for the actual test. The types of math covered are algebra, geometry, probability, statistics, graphs and mathematical representation, and mathematical interpretation. The workbook does have a companion website that offers some resources for learners including additional practice questions.
Pros
Great For People Worried About The Math Section
Lots of Questions To Help You Build Skills
Covers All The Math Tested On The Praxis Museum
Cons
Only Covers The Math Section
Not As Many Digital Resources As Other Guides
7. Praxis Core Academic Skills for Educators, 3rd Edition Revised by Sandra Rush
This guide is designed to fit three main groups of people- college students, out-of-state teachers getting recertified, and professionals changing careers. While the book offers two full length tests for each core subject (reading, writing, and math), it also offers four mini tests in math that are perfect if you just need a quick skills brush up to prepare for the Praxis' hardest section. This book is also unique in offering diagnostic tests to help you pinpoint where your strengths and weaknesses are.
This book also includes extensive online resources including access to timed online exams designed to mimic the actual Praxis experience as much as possible. The tests also offer a detailed analysis of scores to help you understand where you need to review more and diagnostic tools that help you pinpoint weaker skills. Additionally, the text has a self-evaluation matrix and a self-study schedule to help keep you on track and ready for exam day. Test strategies and pointers round out this guide's offerings. Written by instructors who have both taken and taught the Praxis exam, this study guide is perfect if you'd like a guide you can tailor to your particular needs. The online exams also offer the closest approximation of the actual Praxis test experience.
#### Pros
Customizable To Your Strengths And Weaknesses +Great For People Who Need A Quick Review
Realistic Test Taking Experience
Cons
First-Time Test Takers Might Want A More Comprehensive Experience
Not As Many Online Study Tools As Other Guides
Share on: