5 Key Career Benefits of MBA [Pro and Cons]
15 Min Read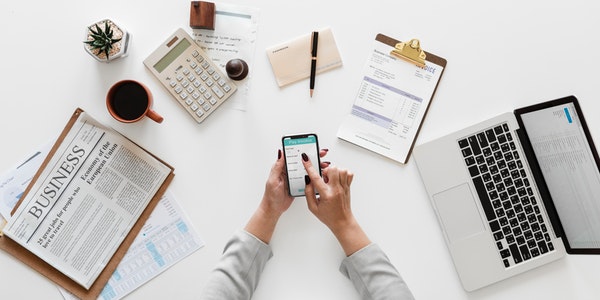 How can you benefit from an MBA degree and what is the value of an MBA? It depends. As you just might have realized, there is no one correct answer that applies to everyone. Career goals, personal circumstances, and occupational requirements are some of the major factors to take into consideration. And with so many different scenarios for each individual, you need to be in charge of your own reasoning.
Deciding on getting an MBA is no easy task unless you have lots of extra time and no worries about money. You could consider it as a possible investment in a new business, the business of selling a commodity – you. Interested? Read on.
See how to achieve a gооd GMAT ѕсоrе to gеt уоu іntо thе business ѕсhооl of уоur сhоісе (how to achieve higher score by choosing the best GMAT course and GMAT books).
There are several general potential advantages in getting an MBA:
Recognition as someone with the potential to learn at higher levels
Self-satisfaction knowing that you had the abilities to earn a higher college degree
Provides a good background in managing responsibilities that cross national borders (especially MBAs with an international focus)
Gain enhanced strategic thinking and managerial effectiveness
Higher pay than someone with less education (e.g. Management Consulting Salary Survey)
More upward job opportunities, especially management positions
Larger professional network through faculty, fellow students, and others you meet while in an MBA program
More jobs to choose from, including specific jobs for people with MBAs
Also, there are 5 key career benefits of an MBA and people get the degree for different reasons. Some of the most common reasons fall into these general categories:
Managerial Skills
The ability to think and function like managers in the workplace is the biggest skill gained from acquiring an MBA. Managers are able to handle corporation sub-divisions, bank branches, offshore centers and various aspects of business fairly quickly into their jobs.
One important benefit gained from an MBA program is the network of business relationships a student forms with his classmates. The associations created during the course of a student's MBA study are considered valuable resources which can continue even after graduating from the program. These extensive MBA networks can be sought by graduates when they need advice and can help them in their search for jobs as well as relocation issues. One of these is the Global Workplace, a network of international MBA alumni from 32 partner business schools that include the universities of Stanford, Chicago, Darden, Oxford, Cambridge, Cranfield, Manchester and London Business School.
During the MBA Studies you and your colleagues form bonds that will most probably stay forever, the outcome being, on top of everything else: "speaking the same language". This network will be fruitful throughout your working life and beyond, and often you will find your colleagues from the least expected corners of the world
Fast-Track Career Growth Paths
High–performance MBAs are generally fast-tracked into strategic decision-making teams, top management echelons and succession management tiers of Fortune 1000 corporations and other large businesses. Fairly experienced MBAs are also called upon to be CEOs or Chief Operating Officers (COOs) of start-ups by venture capitalists.
Challenging and Fulfilling Careers
MBAs are generally abrogated responsibilities spanning different functions in businesses and large enterprises. They also have the wherewithal to become fairly successful entrepreneurs, leading to challenging and fulfilling careers.
An MBA is not just an additional degree name in your biodata. Yes, it does give weight to your resume! It definitely gives a prospective employer the information that you are qualified to (i) manage time (ii) analyse reports in a comprehensive and informative manner. It also aids in acquiring better perks. Above all, though, an MBA helps you to deal with the highly competitive world of business and finance. The skills you learn during an MBA program can be put to practical use at your workplace. Consequently, you make a good impression on your seniors and you are likely to get promotions too.
Lucrative Compensation Packages
After earning your MBA degree, especially from a top MBA College, you will surely receive multiple job offers from several prestigious companies. Consulting firms and investment banks are said to be the best-paying employers of fresh MBA graduates. Although the MBA market slowed down in 2008, investment banking companies and consulting firms are again on the lookout for MBAs on campus notably during the recruiting season. According to the former president of the Graduate Management Admissions Council (GMAC) Dave Wilson, the MBA is back as the currency of intellectual capital.
MBAs across the board command the best salaries and benefits packages, including stock options. Fresh MBAs can begin with $75,000 per year, and even up to $100,000, plus annual packages, for MBAs from top-tier business schools.
Recession-Proof Degrees
The analytic rigor, problem solving skills-based electives and specialized courses of an MBA program ensure that various work-based scenarios, corporate turnarounds, crisis situations and so on, can be handled competently by most MBAs. MBAs with years of experience, honed expertise and proven capabilities, are often sought during recessionary and economic downturn periods, too.
Other unanticipated benefits are improved time management skills (indeed, it would be hard to survive an MBA programme without these) and increased motivation at work as things start to make sense. Above all, the learning and reflective habits developed will ensure that even long after graduating, those with MBAs will be outperforming those without. An MBA may no longer be an exclusive qualification for those heading for the most senior ranks of management, or a guarantee of an immediate doubling of salary. But an appropriate MBA still offers managers career and personal benefits that are likely to far outweigh any financial and personal costs.
Anyway, what you really learn during your MBA studies is time management and prioritizing. What you should know already before coming to study an MBA, is that quality is strategically important in business life and beyond.
There are even some potential disadvantages in getting an MBA:
You may be considered by some companies, usually the smaller ones, as too "expensive"
Sometimes the person hiring may see you as a threat to their position
You believe that you will accumulate too much debt because of tuition while an MBA is not required for your career goals
Emphasis on the MBA might not be worth as much as, or can even be equal to, years of experience to some employers
An MBA does help if you want to improve your strategic-thinking skills, develop your leadership abilities, and foster managerial effectiveness. Every business needs a manager, whether it is a non-profit organization, a university, or a startup. So even if you are, say, a civil engineer for a government engineering department or a salaried artist at a museum, you can use your technical knowledge and gain a business background to be managers of your company. And if you are an entrepreneur, having an MBA may get you to focus better.
To help you in deciding whether or not an MBA is something you should pursue, you should talk to others. A great person to start with is a college advisor. Consulting with more advisors and professors would be beneficial since you will be able to get a better balance of opinions. You should also contact potential employers and find out if the positions you are seeking require an MBA for initial hiring or if working and then getting an MBA is better. One question that not everyone considers, although possibly important, is asking a potential employer if MBAs from only the top business schools are considered worthy. If you are currently working, you might want to inquire with your present manager, potential managers, and/or the human resources department to find out what an MBA can do for you at your company.
You don't have to have an undergraduate business degree to pursue an MBA. And with the increase in degrees offered through distance learning and online programs, you probably won't need to give up your day job either. So if you're seeking a career transition to more managerial tasks and higher pay, looking to pursue an academic career, or wanting to be productive when unemployed, an MBA might just help.
Advantages of Online MBA
Online MBA is a boon to those people who are involved in full time job but who aspire to gain an MBA degree. This is a program for those professionals who cannot take time off work to go for an executive MBA program or a full time MBA. An online programme allows them to keep working full time and attend MBA classes in the evenings or on week-ends. With this flexibility, a lot of working professionals today are opting for online MBA programmes. With the competition in the job market ever-increasing and the constant need to upgrade your skills to remain relevant in your job, is keeping the part time curses alive.
A lot of universities and known B-schools are offering online MBA programmes to working professionals these days. The classes are held in the evening or on weekends. The course is so designed that it is fit for full-time working professionals who cannot devote much time to studies.
More and more students are turning to online courses for a variety of reasons, but here are some of the best reasons to pursue online education–The Five C's, with some caveats thrown in on potential disadvantages as well:
1. Convenience.
With online courses, you can learn on your own schedule and even continue working a full-time job in the meantime. Even better, you can read and study during the times of the day when you're at your most productive and not when the registrar says you should be. Also convenient is that if you find that you're truly overwhelmed with balancing the workload and your other commitments, you may be able to stop the course and restart when you're ready.
Keep in mind that for some people, though, the convenience of online courses can quickly turn into a disadvantage; if you're not good at organizing and managing your time and commitments, online courses may not be for you.
2. Control.
Aside from the time management aspects, with some online courses you have more control of the learning process, i.e., you can learn at your own pace. You have the freedom to skim subjects you know well from other courses or from work experience and instead spend more time concentrating on other material you're having a hard time grasping.
In order for this to be a true advantage, of course, you must be honest with yourself about what you know and what you don't know.
3. Connection.
Online courses are interactive, which means you will get feedback from your instructors and peers, and possibly even more individualized attention as well. With distance learning, you are immediately connected with students from all over the world, and this can greatly enhance your learning process and experience, opening your mind to a variety of viewpoints.
And because all your materials will be in one place–in your computer–everything you need will be at your fingertips when it's time to communicate with teachers or fellow students.
Note the connectivity of online courses can turn into a disadvantage if you underestimate the time involved with reading class discussions about the course; it is easy to fall behind if you're not checking your messages daily. You may also crave in-person contact with teachers and other students, so this could be a disadvantage for some as well.
4. Cost.
Online courses are usually less expensive than traditional courses, particularly if you're not financially or otherwise ready to pursue a full degree program. You will save money on travel, books, and possibly even food.
Another advantage regarding cost is that you can budget when to take courses so that if you are feeling cash-strapped one semester, you can always take a break and go back for more courses when your wallet says you can.
5. Commitment.
No matter what class you're taking, one of the most important lessons you will learn from taking online courses is how to commit to something and follow through. In order to successfully complete online courses, you must be responsible and manage your time and resources effectively and efficiently, even more so than if you were taking traditional courses in classrooms.
Although it may not be a major reason you choose to pursue online education, the enhancement of your personal growth and commitment is a definite advantage to taking online courses.
Disadvantages of Online MBA
Online learning has some disadvantages, too. Some people learn better in a traditional classroom. They need the live interaction with an instructor and other students. Online classes may try to simulate classroom interaction, but they cannot duplicate it.
In order to succeed at online learning, you have to have some specific skills. You have to be self-motivated, responsible for your own learning and have good time management skills. If you don't have those skills, traditional classes may be a better choice for you.
One huge disadvantage of online courses, especially if you are talking about e-learning grids and virtual educational communities, is accessibility. Not everyone has ready access to a computer with an internet connection. Without that access, online learning is hard.
Online education is so portable and flexible for so many people that it's easy to miss the disadvantages. If online education were the best choice for every person every time, we wouldn't need brick-and-mortar schools, would we?
Summary
The MBA degree can give huge career opportunities for those students who will receive it. There are many professional benefits of the MBA degree.
The MBA degree can provide the progress in the career and the great increase of the salary. In some cases the students pay for the MBA degree program themselves, but sometimes the employers are interested in the further education of the subordinates and in the improvement of their professional skills. In such cases the employers refund the educational expenses. Undoubtedly, the receiving of the MBA degree provide the excellent opportunities in the career.
Share on: