The 5 Best Calculator for the ACT [2023 Edition]
    14 Min Read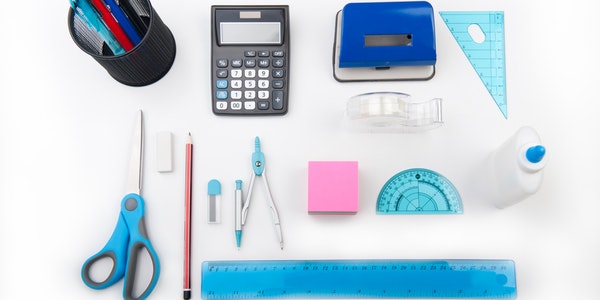 TheBestDegree.com is a participant in the Amazon Associates Program, Magoosh, and other affilate programs. We independently research, review and recommend the best products. We may receive commissions on qualifying purchases made from our chosen links to maintain the quality of the website with no extra cost to you.
ACT exam prep is incomplete without the right ACT calculator. Mastering an ACT calculator can not only power your math preparations; it can decide the outcome on the D-day. Additionally, the official ACT calculator policy makes a choice even tougher. Thus, choosing the right device is crucial!
The ACT is pretty strict when it comes to allowing calculators in the exam hall and its policies reflect the same. Bringing the wrong calculator can lead to expulsion. No student should face such a scary scenario. That is why we have compiled a list of the best ACT calculators to help students choose the perfect device and sail through the ACT exam.
Our list of 5 best ACT calculators is based upon reviews from professors, students, and even manufacturers. These devices are our top-rated picks and selected after hours of research taking into account various factors such as official ACT calculator rules, budget, features, and popularity.
Ready to buy ACT calculator? Check these out!
The 5 best calculators allowed for ACT
The ubiquitous TI-84 Plus CE scores high on our benchmarks. This device is perhaps the most widely used calculator due to its affordable price. No wonder there are tons of third-party codes available to solve most math problems. Its popularity ensures you will find it in most study groups where you can pick one up and start solving problems.
The design may seem a little outdated in terms of design. However, it ages well with all its sturdy feel, durable buttons, and fundamentalist design features. It also lacks the latest high-resolution color screen most calculators have today. Ignoring these minor chinks in the armor, the device is a pretty good package.
Most importantly, it does not lack in the performance department. All the mathematical functions a student can dream for the ACT exam are all here. The statistical, algebraic and graphing functionality is second to none. The menu is easy to navigate. The shortcuts are well thought out and easy to remember. A USB cable for data transfer is a big plus to many users.
The TI-84 Plus CE grabs the first spot on our list due to its legacy of dependability, features, and functionality. Most importantly, the price of TI-84 Plus CE makes it an obvious choice for students across the spectrum. Read more user reviews at Amazon.
Pros
Highly popular calculator offering comprehensive functionality
Extensive third-party apps support
Allowed in both SAT and ACT
Nice design and feel
Cons
Texas Instruments TI-Nspire CX II Graphing Calculator is usually on top of every calculator list or review. And there's a good reason for that – it is a beast loaded with features and functionality. Not every device passes the tough regulations put forth in the 'ACT Calculator Policy.' Heck, they are even stricter than the SAT. Luckily, this device offers all the functionality you'll ever need and then some.
The TI-Nspire CX meets your calculus, statistics, algebra, trigonometry, and graphing needs accurately. The extensive formula functions ensure all problems are dealt with accordingly. Most math problems can be solved with easy-to-remember shortcuts. The menu is intuitive and easily navigable. So, users don't have to memories extensive key combinations.
A rechargeable battery is the USP here. Unlike other calculators that employ AA batteries, it is rechargeable battery runs for days without running out of juice. The huge backlit, color display helps students operate it in varied lighting conditions. Bigger screen ensures more data is displayed precisely, and menu items aren't displayed in hard to decipher shirt-hand notations. The design itself is coherent, sleek, and modern. The slim style along with the durable materials gives it a premium feel. It fits perfectly in hand and isn't too large for the pocket either. The package contains a battery charger, instructions manual, and it carries a one-year limited warranty.
Texas Instruments provides extensive documentation along with video instructions on how to use the various features on the device. Students can learn from the ACT sample problem videos to operate it correctly. All in all, it's a trustworthy device that's best for both the SAT and ACT exams. That's why it sits at the second spot on our list. Read more user reviews at Amazon.
Pros
Backlit, color LCD and slim design
Durable materials with a sturdy grip
Rechargeable battery
ACT approved feature-rich device
Plenty of mathematical and statistical functions
Cons
The Casio fx-9750GII is the under-rated star of our list that is otherwise dominated by Texas Instruments models. Whenever students check out the top-rated graphing calculators for the ACT, Casio is one brand they generally skip. And that is somewhat unfair considering this device offers similar functionality, features, and applications.
The primary ACT mathematical functionality is all there. So, you have algebra, statistics, graphing, and trigonometric formulas. It is well suited to meet the requirements of most standardized exams including both SAT and ACT. The USP of this device is its simple shortcuts, i.e. the formulas aren't hidden deep inside complex menus – they are right there in the front with legible fonts.
Besides the logically laid-out menu and buttons, the functionality is also easy-to-use. The average screen is non-lit LCD and supports 21x7 characters. This means some features are displayed in abbreviated form. Thus, the processor doesn't have to power many pixels, which means more power for applications. It is as fast as our topper TI-84 Plus in terms of graphing capabilities.
The 14 main apps cover most general usage, including dynamic functions, lists, matrices, recursion, simultaneous equations and conics graphing. The graphing functionality is top-grade here. Students can calculate minimums/maximums, intersects, etc. The programming itself is pretty good, with most functions laid out in the simple usable format.
The lack of rechargeable battery and third-party apps can seem like a downside to many. The RAM and memory are enough to power appropriate apps. Read more user reviews at Amazon.
Pros
Powerful, simple to use ACT calculator
Straightforward navigation with Intuitive programs
No discreet function locations
Can be used for both the SAT and ACT
Cons
Less documentation and fewer third-party apps
Low memory for storage and programs
Just like its elder brother TI-84, the TI-83 offers a complete package that's well suited for the ACT exam. Some features and functionality are missing here, but that's nothing to complain about. Think of it as a basic calculator that does everything necessary and meets all the regulatory compliances. It is ideal for all standardized tests. The fact that it is budget-oriented makes it an excellent choice for AP, SAT, ACT, PSAT and other similar exams.
The design may seem basic, but the materials and build quality are good. The impact-resistant slide case is durable. This novel graphing calculator suits both high school and college requirements. It is best suited for pre-algebra, physics, statistics, and basic graphing applications. Applications can be updated using flash technology. The display screen is large enough for data analysis, and the keyboard is easy-to-use. It can measure voltage, light, sound, and temperature using pre-loaded data collection interfaces with in-built support for sensors.
Data analysis functions and stacked fractions help students observe the data in quantitative terms. Statistical data plotting can be done for pie charts, scatter plots, pictographs, and more. New software can be downloaded from the Texas Instruments website to keep it updated with the current curriculum. There is 160 KB ROM space that allows students to update and add software applications. The device boasts 32 KB of RAM that is enough to solve ACT problems.
Package includes a unit-to-unit cable, a slide case, operating manual, and carries a one-year limited warranty. Its advanced math capabilities are doubtful though. It does fade out in front of advanced competitors. High-end calculus problems are a big no-no. Otherwise, it is a great device for high school and early-college curriculum. Read more user reviews at Amazon.
Pros
Basic calculator with a no-fuss approach to ACT
Good build quality and durable materials
Extensive support and pre-loaded apps
Good choice for budget-conscious students
Cons
Missing some advanced math functions
Comparatively less RAM and storage space
Not every student is looking for a top-of-the-line, feature-rich calculator. Sometimes, simple devices like the HP 39gs graphing calculator does the job well within a tight budget. And that's why it is our best choice for the budget ACT calculator.
Now, just because it is listed under the budget category doesn't mean it lacks features of performance. It meets the stringent ACT and SAT guidelines besides other standardized tests. The basic graphing functionality helps solve most problems. The math functions are also well laid out with supporting apps. However, it can seem lacking when it comes to advanced calculus solutions.
There are more than 600 functions built in the device to solve the toughest ACT problems. Powerful HP solvers help you further ace the exam. Simple to use an interactive menu will help students enter and analyze the data. Sufficient RAM and storage solutions power algebraic and graphing capabilities. The menus can be deep in case you are looking for specific solutions. The dynamic split-screen performs well under most lighting conditions.
There's no rechargeable battery, though. The USP of the HP 39gs is its low price. It suffers from freezing issues, but users of newer models don't report such problems. Despite minor flaws, it is our best budget calculator for the ACT exam. Read more user reviews at Amazon.
Pros
Low budget
Approved for both the ACT or SAT
Easy to operate and good build quality
Cons
The infrared port must be covered during the exam
Freezing issues
Conclusion
When it comes to buying the best ACT calculator, students are advised to shop as per their budget and requirements. Most importantly, familiarity with the device is of utmost importance. It is best to buy a device well in advance and master its every function. The ACT math section is basic and doesn't require high-end devices.
Fancy calculators will only burn your pockets. It is best to choose an average device and master it. Pick one calculator from the list above and spend some time learning its various functions and features. If you are still unsure, choose one out of the top two options on this list, and you will be good to go. Remember, no matter which one you choose, learn to use it well before the actual test day.
Frequently Asked Questions
Q. What Section Can I Use a Calculator On?
A. It's the math section that requires a calculator. However, some problems in the science section, too, may warrant the use of a calculator for quickly attempting problems. Don't buy the ACT science calculator specifically as it won't solve any purpose.
Q. Do I Need a Calculator for the ACT exam?
A. Technically, there is no need for a calculator since it is a standardized test. That being said, calculators are permitted by ACT authorities for certain sections. It helps save time while attempting difficult math problems.
Q. What Calculators Are Allowed on the ACT?
A. The ACT is particularly strict in case of calculators compared to SAT. CAS enabled devices are not allowed. There must be no wired or wireless connectivity during the exam. QWERTY keyboards and infrared enabled devices are also banned.
Best ACT Calculator Comparison Table 2023
| Rank | Calculator | Brand | Memory | Price |
| --- | --- | --- | --- | --- |
| #1 | TI-84 Plus CE Graphics Calculator | Texas Instruments | 3 MB FLASH ROM | $$ |
| #2 | TI-Nspire CX II Graphing Calculator | Texas Instruments | 128 MB NAND Memory | $$$ |
| #3 | Casio FX-9750GII Graphing Calculator | Casio | 62KB RAM Memory | $ |
Read More Calculator Reviews:
Share on: