Best 5 DAT Study Guides
    10 Min Read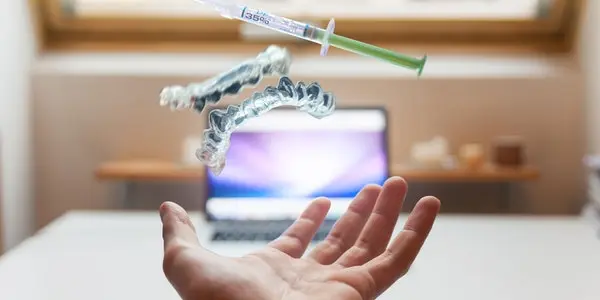 TheBestDegree.com is a participant in the Amazon Associates Program, Magoosh, and other affiliate programs. We independently research, review and recommend the best products. We may receive commissions on qualifying purchases made from our chosen links to maintain the quality of the website with no extra cost to you.
The DAT is a dental education admission test for those interested in attending a dental education program. This Dentistry test is designed to provide dental education programs with a means to assess program applicants' potential for success. It is administered year-round by Prometric test centers in the United States, its territories, and Canada.
The test is comprised of multiple-choice questions presented in the English language and consists of a battery of four tests on the following: Survey of the Natural Sciences, Perceptual Ability, Reading Comprehension, and Quantitative Reasoning.
In this curated list of the best DAT Study Guides in 2024, we have rated each to help you find the perfect study companion.
5 Best DAT Study Guides of 2024
Kaplan's DAT Prep Plus provides the test-taking strategies, realistic practice, and expert guidance Dental School hopefuls need to score higher on the DAT. Kaplan's comprehensive updated subject review reflects recent changes to the blueprint of the exam, question types, and test interface.
The authors of this study guide are experts in the field of Dentistry, as well as seasoned professors. Each question and explanation was written with the intent of guiding students' study sessions. Not only does this guide contain 12 pages of full-color study sheets for on-the-go review, but also a DAT blueprint so test-takers know exactly what to expect on Test Day.
Like all Kaplan study guides, this review aims to help students develop effective study habits, on top of reviewing material on the DAT. This study prep toolkit comes with a guarantee that students score higher on the DAT or get their money back. To achieve this, test-takers receive two full-length practice DATs, over 600 practice questions, and expert tips to help them face Test Day with confidence.
Pros:
Published in 2021, so reflects the most recent updates to the test
600+ practice questions and 2 full practice exams
Book is broken down into topical sections with review questions at the end of each section
Authors are experts in Dentistry as well as educators
Kaplan has an 80-year reputation for preparing students for standardized tests
Cons:
Users reported there was material on the test not covered in the book
Explanations are basic and lack in-depth analysis of concepts
Most expensive study review guide on this list, by far
>
</a>
Cracking the DAT aims to adequately prepare students for the Dental Admission Test. With 2 full-length practice exams, extensive subject reviews, a key info "cheat sheet," and tons of step-by-step examples, this book guarantees to help students tackle the DAT with confidence.
Published by the Princeton Review, this study guide provides in-depth coverage of biology, general chemistry, organic chemistry, perceptual ability, reading comprehension, and math. Also, Cracking the DAT offers students a full-color tear-out reference guide for quick review, as well as tons of illustrations, diagrams, and tables.
Cracking the DAT is dedicated to the success of Dental School applicants by employing proven techniques to help students work smarter, not harder. These include step-by-step problem-solving guides for difficult question types, as well as key DAT strategies to help students tackle the toughest parts of the test.
Pros:
Structured in a way that makes sense and only presents material on the exam
Numerous review questions at the end of each section
Can be used as a companion with other study guides
Princeton Review has a 35-year reputation of successful study prep
Cons:
Some minor errors in practice questions
Some of the explanations are confusing
Some books missing the practice exam
Mometrix Test Preparation's DAT Prep Book: DAT Test Prep Secrets Study Guide is a great prep solution for anyone who wants to pass the Dental Admission Test. The exam is extremely challenging, and thorough test preparation is essential for success.
This DAT study review guide includes practice test questions with detailed answer explanations to help students know if they are on the right track. On top of a complete review of all DAT test sections, Mometrix also gives test-takers tips and strategies to help them achieve their best test performance.
DAT Prep Book also provides students with online resources and step-by-step video tutorials to help test-takers master difficult concepts. The review study guide is filled with the critical information Dental-School-hopefuls need to do well on the DAT exam: the concepts, procedures, principles, and vocabulary that the American Dental Association (ADA) expects all to have mastered before sitting for the exam.
Pros:
One of the top-rated study guides on this list
Gives detailed explanations of all information the ADA expects test-takers to know
Can be used on its own or as a companion study guide
In-depth explanations of all practice problems
Cons:
Several minor errors in some key concepts
Perceptual Ability portion lacks visual examples and practice questions
4. DAT: Dental Admissions Test (Barron's Test Prep)
Barron's DAT Test Prep study guide is the only manual on this list that includes a Canadian audience, as well as a US one. This study guide includes 3 practice exams, detailed explanations of all answers, as well as video tutorials from the authors. Additionally, test-takers can find thorough reviews of all DAT test topics: a general survey of the natural sciences, including biology, chemistry, and organic chemistry, as well as testing for perceptual ability, reading comprehension, and quantitative reasoning.
Dental-School-hopefuls can also benefit from numerous online resources that accompany this study guide. Students get access to one additional full-length online mock DAT exam with all questions answered and explained. Further, the online exam can be easily accessed by smartphone, tablet, or computer.
Like many DAT study guides, Barron's DAT Test Prep study guide covers "housekeeping information" about the test, such as scoring and preparation tips in addition to conceptual knowledge. This study guide relies heavily on practice questions and answers to teach material rather than topical overviews.
Pros:
Cheapest DAT study guide on this list
Provides the most online resources of any study guide on this list
Lots of practice questions and explanations and well organized and logically structured
Cons:
Incorrect information and minor errors found throughout the book
Some answer choices are mislabeled and explanations are wrong
5. DAT Flashcard Study System: DAT Exam Practice Questions & Review
The DAT exam is the key that unlocks the doors to all Dental students' future. Preparing for the exam with the Mometrix DAT Exam Flashcard Study System can give test-takers a great advantage when taking the test. Thousands of satisfied customers have relied on the Mometrix DAT Flashcard Study System to help them pass their exam, through rote memorization of key terms and concepts.
The Mometrix DAT Flashcard Study System is packed with the critical information students need to master in order to ace the DAT Exam. Study after study has shown that spaced repetition is the most effective form of learning, and nothing beats flashcards when it comes to making repetitive learning fun and efficient.
DAT Exam Flashcard Study System uses repetitive methods of study to teach Dental- school-hopefuls how to break apart and quickly solve difficult test questions on the test. The flashcards study system enables students to study small, easily digestible bits of information that are easy to learn and give them exposure to the different question types and concepts. With these flashcards, test-takers can study anywhere, anytime.
Pros:
Easily transported and used anywhere
Flashcard study is research-proven for learning
Cards are written in easy to understand, easily digestible language and easy-to-read font
Perforated edges to prevent paper cuts when going quickly through cards
Helps streamline the potentially overwhelming amount of information on the DAT exam
Cons:
Users have reported that the product is of poor quality and disorganized
Not true flashcard system– question on the front, long disorganized explanation on the back
No table of contents, so it is hard to return back to cards or quickly return to a concept for reference
No container to hold the cards when not in use
The DAT exam is one of the most challenging and competitive standardized tests out there and the key to success is proper preparation. We have curated this list of the top 5 DAT study guides to help you find the perfect study guide for you. Happy studying!
Frequently Asked Questions
What is a good DAT score?
The exam is scored on a scale from 1 – 30 with an average of 17. That means that with a score of 17, a student is scoring greater than 50% of test-takers.
Competitive scores of 19-20 put applicants in the top 25% of test-takers. Scores of 21 and above are in the top 10% of test-takers.
Not Prep for DAT? Read Reviews of Other Medical Test Prep Books
Share on: