The 6 Best MCAT Prep Books for 2024
    16 Min Read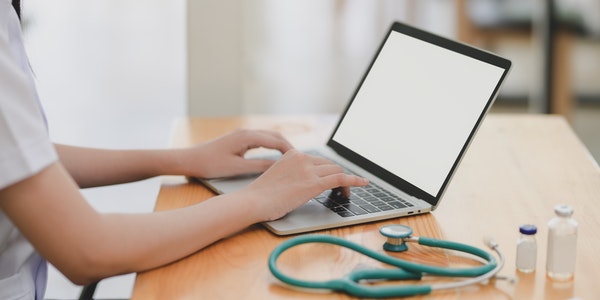 TheBestDegree.com is a participant in the Amazon Associates Program, Magoosh, and other affiliate programs. We independently research, review and recommend the best products. We may receive commissions on qualifying purchases made from our chosen links to maintain the quality of the website with no extra cost to you.
If you have your eyes set on a dream medical school, you likely also have a dream MCAT score in mind to get you there. With four sections, lasting seven and a half hours, and heavy implications for your career the test is a lot of pressure and so, preparing yourself is key. Some students may opt for MCAT prep courses, a one on one tutor, but the more affordable and most flexible choice for busy students is self-directed study with a prep book.
Choosing what prep book to invest your time and money in to can be a hard decision. All claim to be the best, most thorough, and effective study tool. During the shopping process you may start to feel like you are doing more research in to the books themselves rather than your MCAT material. This list has broken down everything you need know about 6 of the best MCAT prep books to make your book selection easier. All you need to know is right here, on one site, to get you ready to start prepping sooner! Here, you will find out about what each book's approach is, what materials you get, and a list of general pros and cons. Each book has its own approach to helping students excel on the MCAT. It's up to you to decide which one best suits you!
Kaplan is a widely recognized and well-respected name in test prep, and there is no exception when prepping for the MCAT. No other review book measures up to the detail and through review of the MCAT Complete 7-Book Subject Review. With so much information, Kaplan uses High Yield Badges and chapter profiles to point out what information will appear the most on the MCAT.
This collection of seven books strives to break down the material for optimal comprehension. Using charts, graphs, diagrams, and 3-D illustrations complex concepts are mapped out into visual concepts. Access to online instructional videos offer an additional format of material for review as well. The MCAT Quicksheets give you 24 full-color pages of the most important information in a visual format.
In terms of practice, the MCAT Complete 7 Book Subject Review offers ample opportunity to practice both in the book and online. You will receive a full year of online access to three full-length practice tests, quizzes, and practice questions. In the books, you can test your comprehension with learning objective and concept checks throughout, 15 "Test Your Knowledge" multiple choice questions at the end of chapters (in all books excepts CARS), and hundreds of practice questions.
Pros:
Very detailed and in-depth review of concepts, students can be confident they will cover everything they need to know.
Visuals and online instructional videos offer different ways of seeing information and breaking down complex concepts for comprehension and memory retention.
Lots of practice in different forms, most notably 3 full-length practice tests. Practice questions throughout the book help students see their progress and where they need to continue reviewing.
Offers an idea of how much concepts will be represented on the test, so students have an idea of where to study most.
Cons:
The price is quite expensive, which can be a strong downside for some, but consider do consider the amount of material included.
The depth and amount of content may be a con if you have a short timeframe to review.
This prep book should immediately stand out as it is the only one developed by the AAMC, the organization that administers the MCAT. With that being said, this book is guaranteed to be a realistic representation of what is on the MCAT and how questions will be asked in terms of wording and formatting. However, the depth of review is not up to par with some other prep books. When considering this book, you will have to weigh the extent of review you need with the value of review from the AAMC.
The Official Guide of the MCAT Exam preps students for the MCAT with an overview of subject material, review questions, tips on how to prepare for the test, and information on how the exam is scored and holistic admissions. The books provide 120 practice questions, 30 question in each section, with detailed explanations of solutions. If a goal of your prep is to get a clear idea of what you'll be facing on your exam day, The Official Guide to the MCAT Exam should be a strong consideration. The book offers the most authentic practice questions, everything you need to know about exam sections, and details on how answers will be scored, or in other words, what they are looking for in your answers. All this, by the same people who write the exam offers very valuable insight.
Pros:
The only review material directly from the AAMC.
120 practice questions guaranteed to be representative of what you will see on the MCAT.
Allows students to familiarize themselves with AAMC's question wording and format and so, feel more prepared come test day.
Full overview of exam includes all four sections, material, preparing for test day, and information of scoring.
Cons:
This book does not include any full-length practice exams.
If you are looking to purchase an ebook, The Official Guide to the MCAT Exam ebook does not include online access to the 120 practice questions.
The 120 practice questions found in The Official Guide to the MCAT Exam fifth edition have not changed from the fourth edition. Consider if investing in the more recent review of subject material is worth the mark-up in price when practice questions have not changed.
This book is criticized for lacking depth in the review of material, especially in comparison to competitors.
This toolkit is recognized for presenting concepts in an easy to understand, not over-detailed or overcomplicated fashion for MCAT self-study and having supporting material like visual aids, a glossary, and concept reviews for timely learning. Within the books you will find complete reviews of subject material supported by colorful diagrams and tables to aid in comprehension and visualizing concepts. Each chapter is accompanied by a summary for quick review of core concepts. These review books also include glossaries to quickly brush-up on terms and aid in full understanding during your review.
In terms of practice material, this set is quite generous. You will receive over a thousand practice questions! Questions are placed at the end of chapter review sections and MCAT style practice passages. In addition to practice questions, you will also receive 6 online, full-length practice tests. You will be guided through techniques to help you effectively assess the MCAT and can practice them for yourself on the practice tests before your MCAT. The main drawbacks of this prep set are that some find they cover extraneous material that is not on needed for the MCAT.
Pros:
Thorough, but not drawn-out coverage of subject material for timely prep and easier memorization.
Concept summaries, the glossary, and visual aids provide students with options on how to review material and allow for quick review.
6 full-length practice exams and over a thousand review questions to test understanding and ensure students will get in plenty of practice before their exam.
Test-taking strategies and techniques guide students through effectively applying what they know while taking the MCAT.
Cons
The amount of material and possibility of 'over-preparing' may not be an effective choice for those with a short time frame for prep.
Price is higher than other MCAT prep books.
If you are especially pressed for time and must budget your test prep efforts wisely, the Examkrackers MCAT Study Package is a prep book to consider. This book is recognized as laying out the essential information you need to do well on the MCAT without any extra topics you do not need, making for an efficient test prep.
Examkrackers promises their MCAT prep book will not only cover what information you need to know in order to do well but guide your thinking and approach to the test for the best results. The six-book set provides a full review all topics that the MCAT tests on. Each lecture is paired with visuals and 24 practice questions. Throughout your prep with this book, you will also have the chance to take thirty-two thirty-minute exams in real MCAT format. Think of these as mini, topical practice tests.
Examkrackers claim to have developed effective test-taking strategies exclusively found in their book. If you find test-taking to be a weaker spot, this is potentially very valuable. Students are guided through applying different disciplines simultaneously and how to read the MCAT material most efficiently. The goal of this book is to help build a deep understanding of concepts to apply on the test, which Examkrackers finds to be more rewarded by the MCAT than memorization.
Pros:
Six books offer a thorough review of information and concepts that the MCAT tests.
Review is concise and focused on important topics, to avoid wasting time and energy on extraneous information.
Practice questions and thirty-minute exams give opportunity for practice.
Focuses on building a strong understand of concepts and building the ability to cross disciplines while answering questions.
Cons:
While trying to remove any superfluous information, this book in some cases, may not provide enough, leaving students underprepared or to look for additional review on their own.
If you are looking for content review specifically or have a test-taking approach you swear by, you may not benefit from the focus on test-taking strategies.
As discussed, Kaplan is a reputable name in test prep, so when they promise professional editors and trusted Kaplan instructors are behind their content, you can trust their content is reliable and accurate. Kaplan promises their MCAT team has done extensive research on the test for years to ensure a comprehensive test prep from their book. Throughout the review, this book features commentary and instruction from MCAT experts. Kaplan also has updated their book to match the AAMC guidelines.
The review of test content is paired with practice through an online full-length practice exam, over five hundred in-book practice questions, and additional online practice questions too. Kaplan offers guidance on structuring test prep by providing advice on how to organize your review and using star-rating throughout the book to rank how prevalent topics will be on the MCAT exam.
Compared to Kaplan's 7 MCAT Complete 7 Book Subject Review this is not as thorough, but the implications of that depend on the student. You may find this is more realistic for you to get through or may prefer as much information as you can get your hands on.
Some recommend if you are starting out your test prep to use the MCAT 528 Advanced Prep as a crash-course in to concepts and to gauge what you know and need more focus on, but ultimately if you use it to do so in addition to other material.
Pros:
This book provides a thorough amount of practice with a full-length practice test and both in book and online practice questions.
Kaplan has matched their review to AAMC guidelines.
Star-ratings give a realistic idea of how topics will appear on the test and so, where to focus studying.
Guidance on how to organize your review, helps students structure their time to effectively get the most out this book.
Cons
Some criticize the review for expanding too much on concepts where it is unnecessary to do so.
If you are looking for the most information and test prep material, this test prep book fails to measure up to what competitors, including Kaplan's own MCAT Complete 7 Book Subject Review, have to offer.
If there is one thing all students preparing for the MCAT have in common, that they're very busy and often on-the-go between work, classes, and any extracurriculars. This is where a set of flashcards can be handy. Barron's MCAT flashcards are compact and can be held together on a key ring to easily bring your review wherever you go. The key ring also allows students to organize cards in adherence to their study plans and goals.
Barron's MCAT Flash Cards have 450 cards that are divided into seven content areas including biology, general chemistry, organic chemistry, biochemistry, physics, psychology, and sociology. The questions feature on these flashcards allow students to practice questions typical of those that they will see on the MCAT. Students can test themselves with questions or concepts on the front and answers or concept explanations on the reverse side.
Barron claims these flashcards can stand alone as study aids for the MCAT, but also recognizes they are great when paired with a test prep book to offer in-depth coverage of concepts and information, test-taking strategies, and other materials.
Pros
Saves time making flashcards by hand, which means more time studying the material!
Flashcards are a much more portable and convenient option than prep books for busy students.
Questions on the flashcards are written to be realistic to the questions asked on the MCAT.
Cons
Does not provide review of subject material beyond answers to questions.
Does not included additional material students may get with most books such as online content, practice test, or quizzes.
Does not offer information on what to expect of the exam such as the make-up of the exam or scoring.
Not Prep for MCAT? Read Reviews of Other Entry Test Prep Books
Share on: