Best 5 Calculators for AP Calculus 2024
    16 Min Read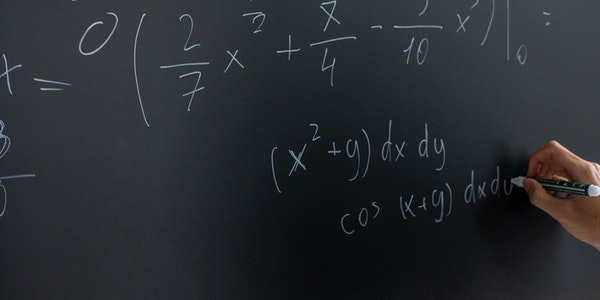 TheBestDegree.com is a participant in the Amazon Associates Program, Magoosh, and other affiliate programs. We independently research, review and recommend the best products. We may receive commissions on qualifying purchases made from our chosen links to maintain the quality of the website with no extra cost to you.
College Board offers two different calculus courses and exams, the AP Calculus AB, and the AP Calculus BC. Because of the advanced level of calculations, you will perform in both versions of AP Calculus, every student needs to have an advanced graphing calculator. However, with so many different ones on the market, it's hard to choose which one is the best for you. The following list breaks down some of the best calculators to have for the AP Calculus Course and are allowed for use on the AP Calculus exam as of 2024. If you are unsure of whether or not your calculator is acceptable on the AP Calculus exam (or any exam) always make sure to check with your instructor or test provider first.
The 5 Best Calculators for AP Calculus for 2024
The Texas Instruments TI-84 Plus CE Graphing Calculator is packed full of modern, convenient features that set it above past models of Texas Instruments calculators. This model has a large, full-color display, a sleek, pleasing design and feel, and the option of getting it in a wide variety of fun colors. Compared to past TI-84s, the TI-84 Plus CE has been designed to be lighter and thinner and easily slipped into a backpack's side pocket. With a rechargeable battery that has extended runtime, this is a great calculator that can be used in the AP Calculus exam and course and many other science and math courses.
Pros
The TI-84 Plus CE is permitted on SAT, AP, PSAT/NMSQT, and many other common standardized tests. In addition to being recommended for AP Calculus AB and AP Calculus BC, reviewers state that this calculator is perfect for Algebra I and II, Trigonometry, AP Statistics, and AP Chemistry.
It has more memory than the TI-83 and TI-84 Plus, coming in at 3.0MB ROM and 154K RAM.
The TI-84 Plus CE features a stunning, large full-color display that supports images alongside all calculations and graphing capabilities.
Charges conveniently with a USB cable and can almost run 30 hours on a single charge.
Comes in many different, fun colors for any personality.
Cons
Many reviewers have complained about the steep price of this calculator, despite it having been on the market for several years, compared to many of the other calculators on this list, it is a bit on the pricier end
While the TI-84 Plus CE has many features, it does not have the capability of other similar calculators. It is not recommended for extensive work in mechanical engineering, electrical engineering, or differential equations. It also does not display complex algebraic equations and solutions as cleanly as calculators with CAS.
While you do have the ability to upload and download data to and from the TI-84 Plus CE, it does not have its own software, such as some of the other calculators on the list. Additionally, some of the calculators come with the ability to be programmed using Python, however, not all models currently sold have that upgrade.
TI-Nspire CX CAS Graphing Calculator is Texas Instrument's top-tier graphing calculators. Loaded with impressive features, this calculator could be seen as the Cadillac of calculators. It has a surprising 100MB of storage. It has the capability to be used in pretty much every science and math subject – from Algebra all the way up to Electrical Engineering. Like other calculators on this list, it features a full-color display. While it only comes in one color, black, that should not be held against this powerful calculator. It includes a built-in Computer Algebra System (CAS) that allows for the easy solving of complex algebra equations. Note that while it is permitted on AP tests, it is not permitted on the ACT.
Pros
Perfectly suited for a wide range of courses – from science to engineering to math, this calculator boasts an impressive suite of features for data analysis, algebra, and calculus applications.
Comes with the renowned Texas Instruments software for use on computers – students can transfer classwork on the calculator to work on the computer in an instance.
The onboard Computer Algebra Software allows for complex algebraic expressions to be solved easily and prints out clean, true-to-print answers.
The rechargeable battery life is expected to be around two weeks with normal use per charge.
The TI-Nspire connects with the Vernier DataQuest Application, used in many science classes for data collection and representation.
Cons
Not all students might need the features the TI-Nspire has and might find the sheer amount of functions overwhelming, especially if they are only planning on using it for AP Calculus. Additionally, because of its added features, it is not allowed on all standardized tests, so make sure to check before buying.
Compared to some of the other calculators on this list, there is a steep learning curve to using all the functions included on the calculator and the included software. Also, keep in mind that the student software comes with a trial, and many users have reported having to pay to continue to use the software. Some schools will purchase the software for students, however.
Note that this calculator comes in two different versions (and there is a newer version reviewed later in this list). The CX is the standard version and does not include the CAS application. Many reviewers recommend the CAS version as it increases this calculator's functionality when it comes to algebra.
The Casio fx-9750GIII Graphing Calculator is incredibly affordable, coming in as the lowest-priced calculator on the list. Reviewers love that it can be programmed with Python and that it has just as many features as many of the Texas Instruments calculators. While it doesn't have all the fancy bells and whistles as some of the calculators out there, it does have a high-resolution LCD display, more than enough memory, and USB connectivity for file sharing. If this is something you care about, it does come in a few different colors, such as black, white, and pink.
Pros
One of the most affordable calculators on this list
Features a natural textbook display – fractions are displayed as you would in print, as well as a more student-friendly layout of equations.
Calculator comes with all the functions needed for AP Calculus built-in and is ready to use right out of the box. Additionally, it is one of the most widely accepted testing calculators.
The Casio fx-9750GIII can be programmed in Python and Casio Basic to add additional features such as xCAS for users wanting an experience closer to some of the more advanced calculators on this list.
With its relatively large memory space and less demanding processor, users report the Casio fx-9750GIII as one of the faster graphing calculators on the market.
Cons
Takes AAA batteries and, unlike the other calculators on the list, does not have USB charging capabilities.
While the LCD is high resolution and easy to read, it is not in color.
Users have reported that some functions are awkward to input and that the keys can feel a little small. Even though this is a less expensive calculator, some teachers might be less familiar with this calculator, so you need to work a little bit on your own to figure out how to use it.
The Casio Prizm FX-CG50 Color Graphing Calculator is one of the highest-reviewed graphing calculators on our list. Packed with features such as a full-color display with a natural, textbook look, 3D graphing, picture plot technology, an easy-to-use intuitive user interface, this calculator has a lot to offer at one of the lowest price points on the market.
Pros
Users report that the Casio Prizm FX CG50 is one of the easiest to use, high-powered graphing calculators on the market. The interface is intuitive and designed for students as young as middle school to be able to engage with.
Bright, vivid color backlit screen
Can be updated with included USB. Students can also add apps to increase calculator functionality through the Casio website.
Significantly lower in price than other graphing calculators in the same category.
Some users report loving its larger buttons and unique modern look that sets it apart from other graphing calculators
Cons
The Casio Prizm FX-CG50 Color graphing calculator uses 4 AAA batteries. While it does have a long battery life, this could be a deal-breaker for some.
This calculator is not as common as the other Texas Instruments calculators on the list. Some reviewers report that instructors and textbooks don't often include instructions that apply to this calculator, so students will need to teach themselves how to use it.
While this calculator can compete with other calculators in the high-end graphing calculator category, it does not have touch screen features like others in the same category.
The processing power of the Casio Prizm FX-CG50 Color graphing calculator is slightly slower than others in the same category; however, because of its more intuitive interface, users report that it takes them less time to input calculations.
The latest version of the Texas Instruments TI-Nspire series is the TI-Nspire CX II Color Graphing Calculator. New features include several programming enhancements and some advanced plotting abilities in graph mode. As with the other TI-Nspire models, this one has a full-color display, trackpad with a mouse cursor, connectivity to software, and many more exciting features. It connects and charges via USB.
Pros
The TI-Nspire CX II has a super high-resolution, full-color backlit large screen.
This calculator has a rechargeable battery included that lasts up to two weeks per charge.
This calculator can connect to the TI-Nspire CX Student Software, which delivers lots of enhanced graphing capabilities on your computer
Texas Instruments is the leader in graphing calculators used in education and is generally recommended in classrooms.
Thin Design and lightweight with easy touchpad navigation
Cons
Note that there is no CAS on this model of the Nspire. That means that some algebraic functions are limited. While not a deal-breaker for a calculus class, if you are planning on using this for a college algebra class, you may experience some difficulties.
Because of design improvements made to the calculator to make it lighter and thinner, some users have expressed that it also feels less substantial. The included warranty does not cover damages due to dropping the calculator, and some users have reported cracked screens.
This is one of the more expensive calculators on the list. While it does have a lot of features, for users not planning on keeping the calculator for other classes, this might not be worth the investment.
The Nspire series has a pretty steep learning curve and students will need to spend a lot of time with the calculator in order to be able to use it effectively on the AP Calculus exam.
FAQs on Calculators for AP Calculus Exam
How much do Calculators for the AP Calculus Exam generally cost?
The cost for a calculator on this list ranges widely. Most of these calculators can be bought from anywhere between $30 and $175. Purchasing an older version or a used calculator can be a cheaper option, but there is always the risk of having an older model with fewer features or damage to the device. This list includes graphing calculators at all price points, so there is sure to be an option within your budget.
Do I really need to buy a calculator for the AP Calculus Exam?
Yes. Students are required to use a calculator for the AP Calculus Exam. If students choose not to use a calculator, they must sign a release form stating that they will not be using one. While we have done our best to ensure we are only reviewing approved calculators, these guidelines can sometimes change. Before purchasing a calculator on this list, make sure you check with your testing provider to make sure the calculator is on their approved list.
Where can I Purchase Calculators for the AP Calculus Exam?
Many of these calculators can be purchased at your preferred technology and electronics store as well as any other place you buy school supplies.
What is difference of AP Calculus AB and BC?
Both courses are comparable to introductory college-level calculus courses, however, the AB version covers less content than the BC. In most cases, if college credit is awarded for your work on the AP Calculus exam, you might receive only a semester of credit for AB versus a year of credit for the BC, based on the college you attend. If you tend to consider yourself a stronger math student who likes to work at a fast pace and you did considerably well in Pre-Calculus, you might consider skipping AP Calculus AB and taking AP Calculus BC. However, if you prefer a slower pace, you can also take AP Calculus AB and then take AP Calculus BC the following year.
Topics Covered in AP Calculus AB and AP Calculus BC
As mentioned above, the main difference between AP Calculus AB and AP Calculus BC is the amount of content covered. If you are taking AP Calculus AB, some of the topics you should expect to cover are derivatives, integrals, and of course, the fundamental theorem of calculus. If you are taking AP Calculus BC, expect to cover all the topics in the AP Calculus AB course and the additional topics of parametric functions, polar functions, vector functions, and finally, the analysis of series.
Read More Calculator Reviews:
Share on: