Is Magoosh Good for GMAT? - Magoosh GMAT Review 2023-2024
    9 Min Read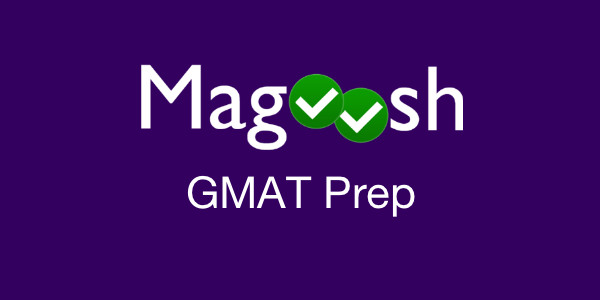 TheBestDegree.com is a participant in the Amazon Associates Program, Magoosh, and other affiliate programs. We independently research, review and recommend the best products. We may receive commissions on qualifying purchases made from our chosen links to maintain the quality of the website with no extra cost to you.
How good is Magoosh course for GMAT preparation? As a student looking to get into a grad school, business school or pursue an MBA, you will be faced with the task of passing GMAT test. To be able to secure admission into the institution of choice, you must obtain a sufficiently high score in your test.
This daunting task of attaining a good enough result from those test put the student on the lookout for the right preparation resources to get them in the best possible shape they can be and propel them to success in their test.
But in this digital age of ours, people are bombarded with barrages of information that makes decision making a little more tedious as there is a lot of uncertainty and doubt. As a student, I understand how it can feel to want to get yourself a top GMAT online course and not some total waste of time. Many prep companies pose as what they are not. While some deliver the content, most of those are way too expensive and above the reasonable feasible price for students.
That is where Magoosh comes in.
What is Magoosh All About?
Magoosh is a company that offers preparation course in GMAT, GRE, TOEFL and other related courses (we will focus on their GMAT course for the purpose of this review). It is an entirely online platform, meaning you get to access tons of resources at your comfort, where you want and when you want to. With over 1.5 million students having said hello to stress-free studying via the Magoosh platform, I can say it is the one prep course you will ever need to get yourself into that dream institution of yours.
What started out as a dream between four students at the Haas School of Business – to have better test prep with crowd-sourced questions and answers – has grown from a team of four to a fully employed team of 33 in-office educational experts dishing out working tips on how to pass your test with excellent scores surpassing the famed 700 mark point in the most intuitive and engaging way possible. No wonder they are named the Happiest Company in Education.
A blurb from their main page can't put those words any better:
We believe we can level the playing field by giving every student access to effective, affordable, and engaging test prep tools.
Magoosh provides online test preparation with intuitive and fun to watch video lessons and practice questions covering every topic tested on the GMAT. You can study anytime, anywhere on your laptop, smartphone, or iPad. You can learn by watching short 1-3 mins video tutorials on every question. These questions are tailored to your preference and can also be based on your performance on the previous test practiced.
Having fleshed out a reasonable overview what it is they do at Magoosh, I think now is the right time to dive in and give you some insight as to what to expect when you register for GMAT course prep with them. The following are the pros and cons associated with the Magoosh GMAT prep course:
Pros of Magoosh GMAT Review
Effective Online Platform
Magoosh offers an effective online GMAT learning platform, giving you the freedom to go at your own pace. The magoosh online learning platform is easy-to-use and straightforward with loads of online materials. You will be able to access GMAT prep materials anytime from your desktop, mobile phone or ipad. There is also a free dedicated mobile application that comes really handy on the go.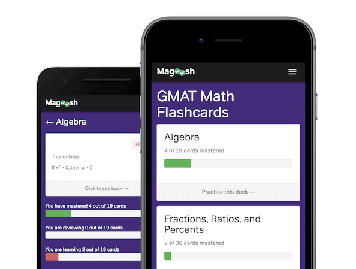 Competitive Price
Magoosh offers a mind-blowing amount of value at a very low price, when compared to other platforms. Their GMAT course goes as low as $219. It is one of their major selling points. You won't have to worry about spend a lot of money to get prepared for your GMAT test.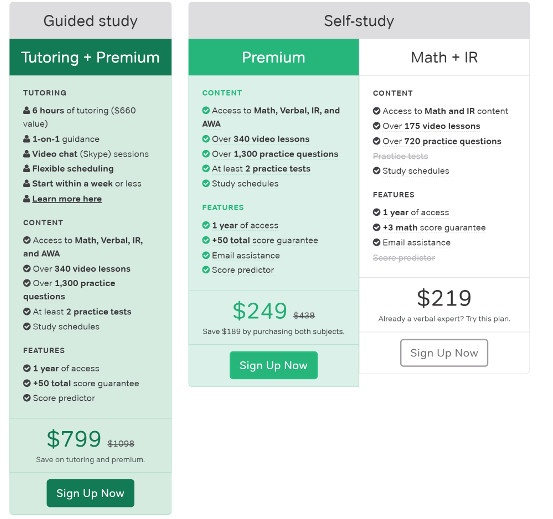 Educational Experts
Magoosh is a team of educational nerds who are committed to helping students achieve their dreams. Their mantra goes thus: Students success makes us happy. What more can you expect, other than to smile after you see your GMAT Test score in the end? Isn't that your end goal? Magoosh is really equipped with educational gurus who have dedicated themselves to the happiness of their students.
Explanation Video For Each Answer
Each text-based answer to every question is accompanied by a corresponding explainer video that gives an in-depth knowledge about the question being asked. This help to develop the problem-solving skills of their students as they will be better equipped to solve relevant future questions with relative ease. Those 1-3 minutes video have a bit more information than is required for the question at hand, and so prepares you in a more rounded manner than self-study using GMAT prep books as you go along in your learning phase.
Clear And Easy Site Layout
The site layout at Magoosh is a user-friendly one that makes navigation really straightforward and seamless. No hidden tags or sub-heading, all major sections are clearly outlined and highlighted in a manner that makes life easier for their students. Through this setup, you have a highly customized learning experience with a lot of flexibility. You can go from watching a video lesson for an answer to checking out your review dashboard in matters of one or two clicks. All important sections like the practice tests and questions section, the lessons, and the personalized review sections are vividly highlighted for easy navigations.
Customized And Flexible Learning Schedule
Tailor your study time to your taste. Are you an office worker that finds spare time hard to come by? Then you can be focused on a schedule for maybe the weekends or the evening time as you deemed fit. This flexibility is what sets Magoosh aside. Their GMAT practice tests are adaptive, adjusting to your present skill level in a way that the real test does.
Full Access For A Year
With just a one-time payment, you get access to a wealth of resources that are easily customizable, as you can decide to pace up and be done within a few weeks or go over and over it again for as many times you want. But for people that are in some sort of time constraint, a 30-day plan is available to meet your demand.
Guaranteed 50+ Points Score Improvement
Investing in Magoosh for your prep course is definitely worth it, as it has a 50+ Points Score Improvement guarantee or you money back. Many students have seen a remarkable improvement in test score by using Magoosh prep test for a period of time. Getting past the 700+ point mark through increasing 50+ points can be the game changer for securing admission to your dream business school.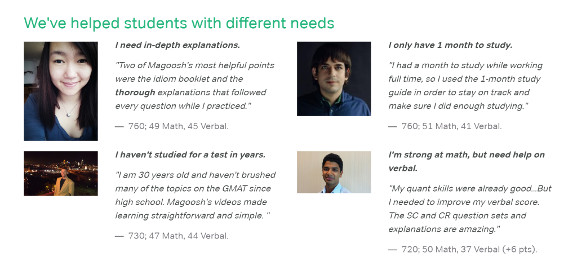 Great Support Team
Ever been wowed by a great reception at a hotel or restaurant, you actually tipped the waiter or desk person? Those feeling you get that reminds you that after all, we are all humans! The magoosh support team has got one of these. As simply put by one of their customers: Giancarlo S. – "There is great customer care behind Magoosh."
Cons of Magoosh GMAT Prep
No Strict Study Schedule
If you are the type that finds it difficult to keep a hard focus on a task by setting yourself goals that must be achieved within a stipulated time, you might struggle with the rather relaxed and flexible study plans generally available for students on the platform.
Relatively Few Practice Questions
If you are the type that goes in hard and frequently practices, you can run out of questions to practice pretty quick on the Magoosh platform. This is an area that needs to be looked into to better compete or gain more grounds on their competitors while offering great value to their client.
Bottom Line - How Good is Magoosh for GMAT?
The magoosh GMAT prep course is an overall excellent choice if you are searching for a GMAT platform with great value for money. At an almost giveaway price, you get an overly superb delivery of quality, value, and experience. This is not to say that they do not have their own shortcomings, but all in all, Magoosh stands out from its competitors and this is evident from its generally positive user feedbacks.
Other Magoosh Reviews:
Share on: