The 7 Best Online GRE Courses
    26 Min Read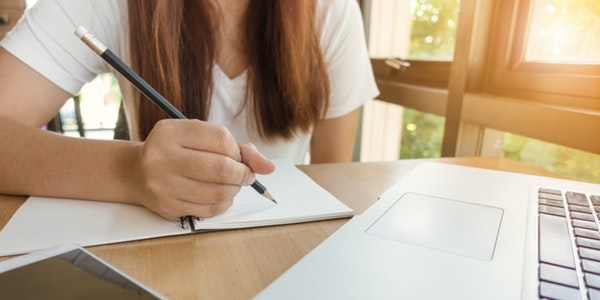 TheBestDegree.com is a participant in the Amazon Associates Program, Magoosh, and other affiliate programs. We independently research, review and recommend the best products. We may receive commissions on qualifying purchases made from our chosen links to maintain the quality of the website with no extra cost to you.
The 'Graduate Record Examinations' or the GRE, is the world's most famous standardized test for admissions in top most colleges in USA. With times, preparation for GRE has changed significantly from the early days of lengthy books to the current online GRE video tutorials. With worldwide availability and high convenience, no wonder these best GRE prep courses are gaining ground. So much so that even established names offer online GRE courses along with paperback material and they promise everything from huge question banks to live tests and feedback for improvement.
With so many courses flooding the market, it is difficult for the students to make a choice. Choosing an online GRE course can make a world of difference. There are many course providers like Magoosh, Manhattan, and Princeton Review etc. to choose from. All of these deliver quality content with great features. We have put together the Pros and Cons of 7 most popular online GRE courses to help you choose the one that best meets your requirements.
The 7 best GRE prep courses to ace the 2024 GRE
Magoosh is an online test preparation company based in Berkeley, California that teaches students through video lessons, practice test questions, and online email support. Magoosh GRE Prep is a great option for students hoping to ace the GRE. Their subscriptions are ranked highly for its first-rate study materials, stellar customer support, and affordability.
All Magoosh plan options are entirely online and are accessible from any computer, tablet, or smartphone. Any questions you might have are easy to submit from within the plan's dashboard and answered quickly by tutors. The streamlined dashboard and user-friendly features, along with the low cost of this product, make it stand out from the competition.
PROS
1. Flexibility
Each Magoosh plan is 100% online. There are no class meetings, no textbooks, no DVDs, and no specific timeline. All you need is your computer, tablet or smartphone and the ability to focus on getting the job done.
The personalized dashboard is a breeze to navigate, it suggests video lessons based on your progress, and compares your results with other students so that you can get an idea of your abilities and can focus on those areas that you need it most.
2. Broad Range of Study Schedules
One great feature Magoosh provides is a series of study plans that range from 1 month to 6 months, depending on how much time you have left before you take the GRE. Best of all, these plans are available to everyone for free on the website and GRE Blog, even if you don't buy the course.
Although the study plans do include instructions to practice material from the Premium Magoosh GRE course material (which you have to purchase), they also encourage the use of free resources, such as the GRE flash cards and the Magoosh GRE blog, as well as suggestions to read articles from major journals and newspapers to boost your vocabulary.
3. Price
You can get a Month Premium subscription to Magoosh as low as $149 which covers all sections of the GRE. It is hard to find such good materials and a well-designed site at that price, so you should take advantage of it while it lasts!
4. IPhone/iPad/Android Access
That's right, your Magoosh subscription is fully accessible from your computer, tablet, and smartphone (both iOS and Android). You can access all of the lessons from anywhere with Magoosh's apps, including a flash card app, and you can use your mobile browser to get full access to the site. Study whenever and wherever it's convenient for you!
5. Stellar Customer Support
Magoosh provides very responsive 24/7 email customer support. Experts are always there to answer your queries about the platform and also respond to content related issues. Most of the concerns are resolved within 24-36 hours.
6. Huge Content Database – Questions, Tests and Videos
When it comes to practice questions and tests, Magoosh is right up there with the best GRE courses offered today. There are over 250 lessons, 1200 questions offered online as well as flashcards to help you with vocabulary. With Magoosh, you'll be studying latest, updated questions that match the GRE standards along with detailed analysis. The engaging videos are self-explanatory with detailed solutions to GRE grade problems.
CONS
While Magoosh is not only one of the most affordable options on the market, but a highly reviewed and successful prep course option as well. However, there is still room for improvement.
Magoosh offers only 4 full length practice tests. This is an easily avoidable problem as there are a number of free full length GRE practice tests available online.

Only have 1-month and 6-month premium course options. Some test takers might prefer an intermediate period to prepare GRE, for example 3 months. However, you can still choose the 6-month premium course and control the learning progress by yourself.
Bottom Line
Since the Magoosh prep is totally online, the price is astronomically low, making it an affordable option, and outside of these small drawbacks it's a really solid course. Read more user reviews on Magoosh.
Princeton Review is clearly one of the market leaders who has been working with students preparing for grad schools for many years. With a money back guarantee and ability to resume course for free, Princeton Review is one to give a really good look at. Princeton Review's GRE exam preparation courses include more lessons, video tutorials, and online support than the average prep courses because those online supports are provided in a personalized way. They are therefore ideal if you want to considerably increase your score or have to learn long. With more than 60 video tutorials and 3500 practice questions, personalized GRE essay feedback, 8 detailed GRE exercises in a realistic format, the Princeton is worth the shot.
PROS
1. Instructor Access
Not all questions and problems can be answered during class sessions. That's why Princeton Review makes sure that their instructors remain available to contact outside of class hours. Instructors from both in-person and online courses will answer questions in person or via phone and email for no additional cost.
2. Amount of Study Materials
Princeton Review provides a substantial amount of useful study materials for all of their students. By signing up for their course you gain access to 175+ hours of video content, 3500+ practice questions, and much more.
3. Unique Personalization
"One size fits all" is not a phrase found in Princeton Review's vocabulary. No matter what course is on offer, you can be assured that each of them are designed to personalizing your prep and meeting your specific studying needs.
CONS
No Study Plan
Unfortunately Princeton Review does not offer a study plan for their courses. However, this does not mean that the is not organized. Instructor-led options of the course more than makes up for this shortcoming.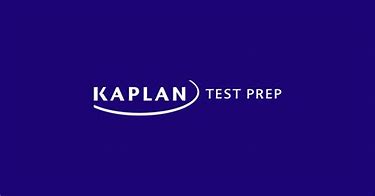 Kaplan, Inc. is a for-profit corporation that provides educational services to colleges and universities and corporations and businesses, including higher education programs, professional training and certifications, test preparation and student support services. See Full Kaplan GRE Reviews.
PROS
1. Practice Tests
While other test prep companies like Khan Academy or Princeton Review offer two to four practice tests, Kaplan includes 8 practice tests in its course.
2. Elite Instructors
The instructors at Kaplan are high scorers on the GRE, scoring higher than 90 percent of others. Besides knowing how to pass the exam with a competitive score, the teachers are selected on their ability to be helpful and discuss difficult concepts.
3. Personalized Study Plans
With your Kaplan GRE review course, you will be provided with customized preparation plans that target your weaknesses. This allows you to save time, optimize your study schedule, and impress the College Board with your vastly improved score!
CONS
Expensive Options
The basic, online self-paced course is only $299. However, the unlimited online and in-person classrooms can run a bill up to $1,799. The lower tier course packages are more affordable but other companies have less expensive course packages that include more content.

Target Test Prep is an innovative test prep company that, for the past 9 years, has been helping students break longstanding barriers to success on the GRE. The Target Test Prep GRE Quant Course is a powerful web-based, self-study platform that is helping students earn impressive GRE math scores. Target Test Prep aims to provide forward-thinking strategies to help students develop critical thinking, analytical reasoning, and decision making skills that are required GRE exam.
PROS
1. Number of Practice Questions
One of the major factors when it comes to ranking GRE prep courses is the number of practice questions each class provides to its students. Learning happens as much from doing as it does from absorbing information, and so having a high number of practice questions available makes a huge impact on your results. The Economist and Kaplan, for example, lead this category with 5,000+ each
With Target Test Prep, students are provided with over 3,000 practice questions. It may seem at first like this doesn't stack up to the competition but remember: Target ONLY teaches Quantitative! This means that, instead of having 5,000 or 4,000 questions spread across all practice categories, Target Test Prep provides students with 3,000 dedicated Quant questions, which can really help you drill down on those tricky techniques.
2. Instructor-Led Video Solutions
Combine the number of practice questions available from Target Test Prep with the fact that a large portion of these questions come equipped with instructor-led video solutions. Found in the middle of all lessons, these videos help walk you through each step in finding the right answer. Whether you get a question right or wrong, the videos are there to highlight the right approach, what errors or traps to avoid in certain questions types, and how to maximize your time spent.
3. Live Support and Private Tutoring Options
The Target Test Prep website offers a number of resources for students who are looking for a little extra help, whether with choosing the right product, navigating their course, or general tips about the GRE exam process. The Target Test Prep blog is full of useful supplements to course materials, and there is a live chat helpline available 24/7.
CONS
1. No Practice Exams
The GRE can feel long, daunting, and even boring once you finally find yourself in your local testing facility. Because of that, it can be vital for students to expose themselves to full-length practice tests as much as needed before the big day arrives. Target Test Prep does not provide students with any practice exams, which can be disappointing for some students when compared to the TEN fully adaptive practice exams offered by Princeton Review.
2. Quant Only
In some scenarios, a great strength can turn out to be a weakness. While it is great that Target Test Prep brings a powerful and concentrated approach to the Quantitative section of the GRE that does unfortunately mean that it probably isn't the right approach for students looking to prepare for all sections of the test.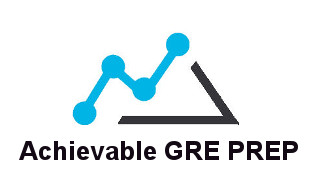 Achievable is an exam preparation organization that has consistently provided dependable services for the GRE. They provide on-site interactive style training, individual GRE coaching, and GRE practice tests to assist the students in achieving the highest possible GRE results. They have offered GRE prep to students from a wide range of educational and cultural backgrounds, and their membership is more diversified than other test prep providers.
Moreover, before being selected, prospective GRE teachers and instructors are extensively verified for qualifications and personal appropriateness for GRE instruction at Achievable. Professional achievement is also an essential factor in their employment processes, and the instructors have grown into acknowledged experts in GRE prep industries.
Pros
1. Advanced Personalized GRE Study Plan
Achievable used special adaptive learning techniques which utilized a personalized model of your memory, to individually track your mastery of each GRE learning objective. The achievable learning system monitors your GRE study progress and continually adjusts your quiz questions to ensure you're focusing on the most important topics, improving the overall GRE study effectiveness and efficiency.
2. Unlimited Quant Practice Questions
Achievable generate millions of unique artificial intelligence scored quizzes with randomized text and variables and provide a step-by-step walkthrough of the math and logic involved in these questions, allowing you to eventually work through the entire test confidently and successfully.
3. A Full Year of GRE Course Access
Achievable offers a full year of courses access, which is an excellent option for a lot of GRE candidates, even if there is only a couple of months left to prepare for GRE.
CONS
No Live classes or video lessons
By far, neither live classes nor video lessons is offered by Achievable GRE course. This might be difficult for some people who are used to utilize video or animations for understanding and memorizing concepts. However, Achievable provides an interactive 89-chapter digital textbook that has illustrations to help you understanding of GRE concepts. Indeed, you have to read more, but you will memorize more in the end.

As one of the best gre prep courses, the Economist GRE Tutor covers every section of the GRE with in-depth lessons, thousands of targeted practice questions and realistic practice tests. Our advanced learning technology adapts to your academic strengths and weaknesses, so you can focus on what you need to know.
PROS
1. Free 7-Day Trial
You never really know how well any test-prep course is going to work for your particular learning style until you have the opportunity to give it a try. But The Economist GRE course is not cheap, so investing that kind of money on something with an unknown effect can be kind of scary. This is why the 7-daytrial is so important. Depending on how quickly you work through the lessons, you may be able to get through a few, and even test out the tutor feature before the trial is up, which can be very helpful in determining if this is the best GRE prep course for your needs.
2. Money-Back Score Guarantee
The Economist's Premier and Ultimate Plan's boast a score guarantee of 5 points and 7 points, respectively, meaning that if your official GRE score doesn't improve at least 5 points or 7 points, you can get a full refund of your purchase price for the course. In order to qualify for this, you must stick with the program for at least 10 weeks, and complete a predetermined number of lessons, but this kind of guarantee is certainly helpful when choosing the GRE prep course that is best for you.
3. Flexible Options
The Economist GRE course offers three plans available to test-takers. The Economist's budget plan is their Basic Plan, which is $199. In this you get 1 month of access to 3 practice exams, 3 live 1-on-1 sessions, 3 essay markings, 25 "ask-a-tutor" questions and 5000+ practice questions. This course doesn't offer a score guarantee.
Their most popular plan is the Premium Plan which now costs $299. This plan provides 3 months of access to their lessons, including over 5000 test prep questions and 5 full-length practice exams (2 more than the Basic Plan). They also offer essay feedback, access to live instructors for help, and the ability to chat with tutors when you get stuck. Instead of the 25 "ask-a-tutor" questions that you get with the Basic Plan, you get 100 with the Premium Plan. You also get 6 essay markings to master the AWA section. Lastly, the Premium Plan includes a 5+ score guarantee.
CONS
Short-term Plan is Lacking Some Features
The downside of The Economist GRE Prep Course is that some of its best features, such as the score guarantee, and essay help from instructors, are only available to those who are subscribing well ahead of their test date, making it less a less than ideal course for procrastinators.
The score guarantee requires a minimum of ten weeks of working on lessons before it kicks in, which is understandable, and the essay help is only available with the 3-month Premium Plan or the 6-month Ultimate Plan. So, if you're the type of person who might begin preparing for the GRE months in advance, then these features are helpful and useful. However, if you're a busy person with a full-time job who maybe able to only devote a few weeks to GRE prep, then you will be missing out on those great features with the weekly plan.

Manhattan Prep is an American test preparation company. The company was founded in 2000 in New York City by Zeke Vanderhoek, founder of the TEP charter school and a former New York public junior-high school teacher. It focuses on preparation for the GRE, GMAT and LSAT.
PROS
1. Comprehensive Study Materials
Manhattan Prep's courses give students a large number of in-depth materials for each section of the GRE. The on-demand, Guided Self-study Course gives students access to more than 27 hours of video lessons, strategy guide books for each area of the exam, ETS' The Official Guide to the GRE revised General Test, and 6 excellent practice exams.
The Complete Course includes 27 hours of live classroom or live online instruction over 9 sessions in addition to all materials, books and practice exams mentioned above, giving students a well-rounded course with an impressive amount of practice material.
2. Free Resources
A number of free GRE study materials, including a full-length computer adaptive practice exam, challenge problems, flashcards, and twice-a-month online study sessions ("Mondays with Neil"), tips and study tools, are available on the Manhattan Prep GRE website. Sit in on any in-person or live online class for free to get a feel for how their instruction works and whether Manhattan Prep is right for you.
3. Variety and Flexibility
This is the best gre prep course for students who want to choose from various online and live options with the benefit of course material that comes both in print and online. Create a balanced study schedule that includes practice with the study guides, video lessons, practice exams that measure what you have learned, and then focus on areas that need the most improvement.
Manhattan Prep gives students the ability to study virtually anywhere. Their on-demand video lectures can be streamed live or downloaded to computers or an iPad so that you can study even if you are in an area without internet access. The high definition videos are easy to follow and taught by expert instructors.
CONS
1. No Money-back Guarantee
Manhattan Prep clarifies on its site that all payments are nonrefundable and the company does not provide refunds to students for any reason.
2. No Free App
Although Manhattan Prep claims that students can study from anywhere with their versatile course, it would be better if this included being able to access the entire course from a smartphone. The only app that is available (GRE Toolkit) was designed by NKO Ventures in partnership with Manhattan Prep and includes Manhattan content (184 questions), flashcards, and games. Priced at $9.99, it would be nice if this were included in Manhattan's course prices.
What Makes a Great Online GRE Course?
1. Self-paced or live
Live online GRE courses are known to have great collaborative classroom session since they have personalized feedback from the teacher along with direct teaching facilities. Self-paced programs are known to be more about convenience where students decide their very own study schedule. It allows more freedom to prioritize your study plans and reviewing schedule as well.
2. Online Resources
When it comes to online study material, more the merrier. Students should have a huge question bank to practice besides the regular study material. All the lessons must be well presented along with the detailed explanations. Some features to look for in the content include practice questions, detailed explanations, quizzes, flashcards, interactive content etc. Also unlike GRE is an adaptive exam, the content too should be adaptive in nature.
3. Social and Community Support
GRE prep is a huge community that can be leveraged upon. A course should offer features like forums, groups and message boards that help students interact online and share their knowledge. It can be a great platform to clear their doubts, create and learn tips/tricks and also motivate each other. Select a course which provides a healthy community environment.
4. Cost Effective
Compared to classroom programs, online GRE courses are much more cost effective. Most classroom programs can cost anywhere from $500 to $2000. On the other hand, online GRE classes can start from $200 and max out at $1000. Students can invest more in GRE books and practice tests. Some courses even allow students to repeat the classes until they ace the exam.
5. Experienced Instructor
A good instructor is worth his weight in gold! This is especially true in live online classes where student teacher interaction is high compared to self-paced programs. A good instructor not only teaches basic concepts but also clears doubts, motivates and helps a student achieve success. Couple this with a good online content and you have the right recipe for success.
6. Feedback/Assessment
Classroom coaching does not allow a teacher to focus on every student individually. Online GRE prep, however, promises individual attention that streamlines the study schedule. Timely assessment and periodical feedback helps a student improve upon your weakness while strengthening your course topics. Choose a course that has active feedback system to help you score higher in the GRE course.
Share on: