The 7 Best SAT Prep Books (2023)
Updated     15 Min Read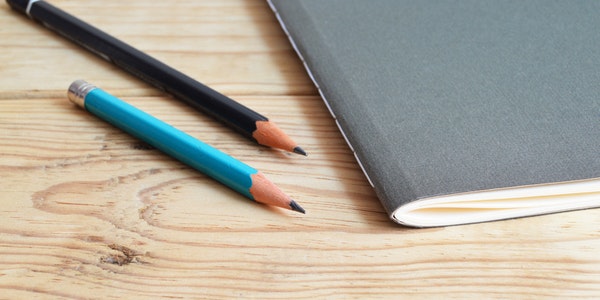 TheBestDegree.com is a participant in the Amazon Associates Program, Magoosh, and other affilate programs. We independently research, review and recommend the best products. We may receive commissions on qualifying purchases made from our chosen links to maintain the quality of the website with no extra cost to you.
Most college-bound students would agree, using an SAT prep book to prepare for the SAT is a wise decision. Yet, when they are faced with the vast array of options, they would also say choosing one is difficult. All students who feel they need additional test prep should peruse the multitude of options available. Believe me, this can be a daunting task. Basically, all SAT prep books have valuable information to offer. Students just have to know their purpose and needs when choosing a book so their SAT test prep experience is worthwhile. Below is a list of 7 widely popular SAT test prep books with content explanations and handy lists of pros and cons to help you best choose which book is right for you.
The 7 best SAT prep books to ace the 2023 SAT
The Princeton Review: Cracking the SAT, Premium Edition, 2023 makes it abundantly clear that students need test prep for the SAT because every test-taking strategy used in traditional schooling is basically worthless in the SAT arena. They maximize on their theory of cracking the test-taking code by explaining that one must approach the SAT very differently than other tests. They lay out the strategies and provide the techniques that help test takers gain confidence and perform well on the SAT. These techniques are also aimed at creating a steady pace on the test. Pacing is important so students will not overthink on any one question, diminishing their confidence and jeopardizing their ability to complete the test in the given time frame.
Pros
Access to ample SAT practice tests – 8 in all when you factor in the additional online test prep.
Best detail and understandability of explanations among all SAT prep books.
Most students who embrace the test-taking strategies in this book gain a proficient familiarity with the test. This level of comfort, along with some practical strategies, could boost confidence and improve scores.
Cons
The tests in this book are actually harder than SAT tests.
While the book gives good strategies in other disciplines, the Math section is the weak link of the book.
As the creator of the SAT, the College Board is the gold standard when it comes to practice tests and sample questions. Test preppers can be certain they are getting a genuine SAT testing experience with all 8 practice tests in this book. The authenticity of the practice tests makes this resource essential for all students preparing to take the SAT. In fact, many other leading test prep books suggest students use the Official SAT Study Guide in conjunction with their book for optimum results on the SAT.
Additionally, all 8 practice tests can be found online through Khan Academy. Video answer explanations are also a plus in this format. In addition to the valuable practice tests found in the book, the College Board has included over 200 pages of details that offer test taking tips for successfully navigating the test, including targeted sample questions for each type of SAT question.
Pros
All practice tests are created by the College Board in the same format as the actual SAT tests. This authenticity makes their test prep a genuine experience every time.
This resource has an online component that offers free online practice tests as well as video explanations through Khan Academy. Additionally, the College Board website has an abundance of other useful information to enhance the practice tests in the book.
While most of the information in the book, can be found online for free, having the book gives students a single resource without having to download, print, and organize a massive number of pages.
Cons
The strategy and test-taking tips section of this book is lacking when compared to other resources.
Students requiring more than full-length test practice will need an additional test prep resource that provides a deeper look into understanding the anatomy of the test.
This book approaches the SAT a little differently than most SAT prep books. Barrett's philosophy is that every student can do well on the SAT because it does not measure intelligence. Barrett explains further that the critical factor when taking the SAT is knowing the purpose of each question. Knowing the purpose will then guide the student to the correct answer. Barrett's book, therefore, focuses on helping the reader understand every minute detail of the test's design and all the intricate parts of each question. Because Barrett realizes each test taker approaches the test with different skills, experiences, and expectations, he often re-explains information, hoping to reach all readers and arm them with the tools they need to successfully navigate the SAT.
Maintaining his focus on the specifics of the test, Barrett leaves no room for providing practice tests. Instead, he sings the praises of the authentic practice tests produced by the College Board and warns no other sample test is recommended.
Pros:
This book provides a variety of practical strategies that do not assume all test takers are the same.
This book offers extremely detailed answer explanations: a vital resource for individual test prep.
Barrett is straightforward about the fact that students should use the College Board test prep resources in conjunction with his book.
Barrett goes the extra mile and explains how to sift through what is most useful, and not so useful, regarding the College Board resources.
Cons:
The author's attempt to re-state information in alternative ways might be viewed as unnecessary repetition by some readers.
This book does not contain full-length practice tests.
This book is published by The Princeton Review, offering straightforward, basic SAT information such as the structure and makeup of the test. It provides 10 practice tests with answer keys, scoring guides, and answer explanations. It also offers 9 essay prompts with self-scoring reports. The answer explanations usually identify the purpose of the question and offer tips on how students should approach each type of question. 10 Practice Tests for the SAT is a simplified version of the Princeton Review's other SAT publications for those whose test prep strategy focuses more on practicing the testing experience to improve a score.
Pros
This publication offers ample full-length tests and essay prompts complete with scoring aides.
Test takers value the quality of the questions, noting they are realistic compared to other prep books.
This book does not weigh the test prepper down with copious amounts of information which can sometimes be overwhelming.
Cons
Purchasers have noted they see very few differences in the current version compared to the earlier edition.
While the questions are deemed realistic, they are not authentic SAT test questions from the College Board.
Strategy-seeking test preppers will be disappointed in the lack of test-taking advice and approaches.
As its name suggests, this SAT prep book focuses exclusively on the Reading portion of the test. It is a collection of sample reading passages and practice questions complete with a full chapter devoted to breaking down the makeup and content of each of the 9 types of critical reading questions. Additionally, the 5th edition has added 300 new comprehensive explanations to practice questions.
The author of this book, Erica Meltzer, chooses to dedicate the book to teaching students how to prepare for, approach, and successfully move through the critical reading portion of the SAT; therefore, she does not include practice tests. Instead, she suggests students rely on the tests found in the Official SAT Study Guide produced by the College Board.
Pros
Meltzer leaves nothing out when it comes to information needed to understand the details of the critical reading test, allowing students who struggle with this portion of the test to likely improve their scores.
The Critical Reader contains specific information about more obscure concepts on the Reading test such as deciphering paired passages and approaching passages with graphs and charts.
Meltzer includes 2 valuable indexes that organize the reading questions on all practice SAT tests found in the Official SAT Study Guide: one by category and one by test. This resource helps students identify the types of questions they are missing and focus on strategies to improve in those areas.
Cons
Meltzer does not include actual practices tests; therefore, an additional source is required.
This book is huge and can be quite daunting. Students need to be exceptionally focused and self-motivated to navigate through its pages.
This SAT prep book makes some pretty bold assertions and promises. Kaplan claims more than 95% of the students who use this prep book are accepted into their preferred college. Additionally, a money back guarantee is promised if a student does not improve his or her SAT score after using this book.
With that said, SAT Prep Plus, 2023 offers 2 full-length practice tests and an online component with 3 more. Students find the practice tests to be of decent quality compared to similar prep books. The math section is especially well-done with 15 chapters devoted to breaking the math content into manageable chunks that cover each type of math question found on the SAT. This book also offers an adequate amount of basic strategies for success.
Pros
This SAT prep book offers a lot more test information, strategies, and practice material for the Essay portion of the SAT than most other prep guides.
This book is a great source if you are looking for additional information, detail, and practice on the Math portions of the SAT.
Cons
Students who test in the upper range might not find this book to be particularly useful because the strategies provided are rather basic.
Although this text has an online component with access to more practice tests, the amount of practice the book has to offer is just ok.
This SAT prep book is designed to focus on the knowledge and skills necessary for performing well on the Writing portion of the SAT. Meltzer includes basic grammar refresher pages and an SAT Writing Cheat Sheet for test preppers to review and reference while working through the book. Additionally, the design of the book is a good breakdown of specific areas and skills that can quickly be referenced if a student is looking for material on a specific type of question or skill. The book also contains 1 practice test and answers; however, Meltzer explains from the onset that this book is designed to complement the Official SAT Study Guide published by the College Board.
Pros
This text is an in-depth source concentrating on one specific area of the SAT. The Ultimate Guide to Grammar, 5th Edition delivers solid prep material for students who desire this level of focus.
The book includes 2 useful indexes that arrange the writing questions on all practice SAT tests found in the Official SAT Study Guide. One index lists questions by category and the other lists them by test. This resource helps students identify the types of questions they are missing and concentrate on those areas.
This book provides ample resources including sample questions with explanations and solid strategies for students wishing to improve their SAT Writing score.
Cons
Practice questions at the end of chapters do not provide explanations, only answers.
There are a number of typos and errors in the book as well as some grievous grammar errors on review pages.
Tips to choose a SAT prep book
Know your familiarity and skill level with the SAT. Some books provide straightforward, basic information and some are much more focused. Starting with a book that is too detailed could be frustrating and basically useless. Likewise, starting with a book that is too basic will fail to offer the higher-level information some students need.
Ask yourself if you prefer a book source or online materials. Some of the books might not be as thorough as others but offer awesome online resources. Likewise, some prep books offer very few or no online components.
Know your budget and mission. Books range in price, and some can be quite expensive. Ask yourself if you want the best all-around prep book for your needs regardless of price, or if you are more interested in getting the best value.
Not Prep for SAT? Read Reviews of Other Entry Test Prep Books
Share on: