Best 5 Psychology Textbooks of 2023
    16 Min Read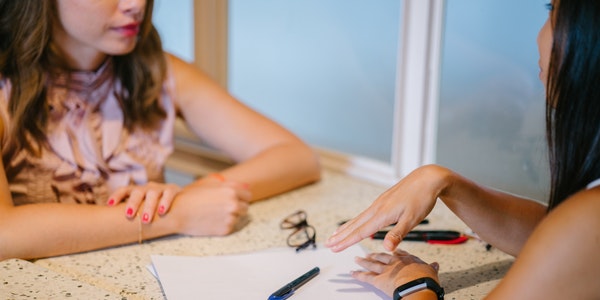 TheBestDegree.com is a participant in the Amazon Associates Program, Magoosh, and other affilate programs. We independently research, review and recommend the best products. We may receive commissions on qualifying purchases made from our chosen links to maintain the quality of the website with no extra cost to you.
According to the American Psychological Association, psychology is the study of the human mind and resulting behavior. Psychology is a multifaceted discipline and includes many sub-fields of study, such as human development, sports, health, clinical, social behavior and cognitive processes. Whether you are studying psychology to fulfill a science credit, pursue a career pathway, or just for personal interest, check out our list of the best Psychology textbooks in 2023.
5 Best Psychology Textbooks of all time
Psychology 12th Edition, by Myers and Dewall, is a comprehensive introduction to the world of Psychology for just about anyone studying the subject. It is exhaustive, yet understandable and easily digestible. This textbook contains charts, case studies, tables and images to keep the reader engaged and eager to learn. The case studies featured in the text are on the forefront of modern research and are meant to get the reader to think critically.
The authors, Myers and DeWall, are also educators in the field and considered the needs of the students and the instructors when creating this text. The information flows in a way that makes it easier to understand and retain the information. Psychology 12th Edition is versatile in that it can make for an excellent addition to a collection of useful reference material as well as serve as an introduction into the world of psychology, whether in the classroom or during self-study.
Pro's
Remains entertaining to keep the reader interested.
Lots of visuals to help learners retain information
Rooted in cutting edge Psychological research
One of the most used Psychology textbooks in intro-level course
Available in ebook format for a cheaper price and easier portability.
Con's
Not compatible with all e-reader platforms
Has difficulty loading some pages and at least 2 popular e-reader platforms and can be glitchy
The digital version does not have page numbers
Pricer than some other text books
Today's high school students have more options than ever to earn college credit prior to graduation and to take higher-level courses that can better prepare them for college. One popular option is the Advanced Placement (AP) program, which students can take starting in their junior year. Myers' Psychology for the AP Course is geared toward teaching these students and preparing them for college-level Psychology as well as the AP exam.
In this third edition of their ground-breaking Psychology textbook for the AP course, Drs. Myers and DeWall take their readers on a journey through an overview of the field of psychological science through wit, humor, and the telling of poignant personal stories. The authors' intention was to teach, illuminate and inspire AP students.
Myers' Psychology not only dives into both the history of Psychology and current research, but also breaks down the subfields of Psychology. Unlike most introductory Psychology textbooks, this one focuses heavily on the link between Biology and Psychology, specifically the anatomy of the brain and nervous system.
This textbook is written specifically for students taking the AP Psychology course and is not recommended for self-study. Myers' Psychology is all-encompassing and goes into great detail about topics covering all subtopics in Psychology: Research, Biological, Sensation, Consciousness, Learning, Developmental, Abnormal, and Social. It is meant to be used as a guide, not only through the vast world of Psychology, but also to navigate the AP exam.
Pro's:
Available in ebook format for easier portability
Use of humor and personal stories engage the student and helps with information retention
Teaches to the AP exam
Each section outlines objectives and then explains them in a variety of methods (i.e. text, diagrams, case studies, personal stories, etc…)
Review questions at the end of each section to test comprehension
Con's:
One of the heavier textbooks on this list at 5.3 pounds (1104 pages)
One of the more expensive textbooks on this list, meaning only wealthier school districts and private schools can afford this resource for their AP students
Reports of technical issues with the ebook format
Like other Psychology textbooks on this list, Introducing Psychology aims to engage its readers with humor, interactive activities, and unusual stories. Although the expertise of the authors (all researchers and professors at Harvard) leads some to believe this is a high level book, the writing is approachable and fun, making it a solid choice for schools of all levels.
Each section is structured with a segment called "Learning Outcomes", aimed at guiding students' learning. These outcomes represent the big picture understanding the authors want students to come away with. The group of authors want Psychology courses to be more than a collection of facts, but a living science. This book gives students an overview of topics in Psychology, as well as the different branches of Psychology. It is packed full of personal and unique stories, jokes, and hands-on activities to facilitate learning. Consequently, this textbook is recommended for all students, in the classroom and out.
Pro's:
Perfect for students who are just being introduced into the field of Psychology
One of the lightest and cheapest textbooks on this list
Focuses on "big picture" concepts of Psychology as a whole, rather than just memorizing facts
Gives an entertaining twist on textbook learning
Con's:
Little focus on research in the field
No in-depth explanations on topics: just overviews of concepts
Jokes are cringe-worthy at times
Written by authors who get rave reviews from students and instructors alike, Introduction to Psychology: Gateways to Mind and Behavior: 15th Edition integrates a proven system for reflective learning: Survey, Question, Read, Reflect, Review and Recite (SQ4R). By following these steps for efficient studying, the authors aim for the students to master Psychology's concepts and explore its diversity of topics that are relevant to today's world. Active learning tools are interspersed with examples and anecdotes in a conversational style, along with coverage of the field's newest research findings.
Unlike many textbooks that just present facts about Psychological concepts, Introduction to Psychology: Gateways to Mind and Behavior: 15th Edition promotes critical thinking and problem-solving. The author team desires student success outside of the classroom and strives for their textbook to be a driving force in that success.
Written with the college undergraduate student in mind, this text offers a broad overview of the field of Psychology and can be a resourceful companion to any beginner in the field. The book is intended to be a tour guide through the branches of Psychology and ends with a section on Applied Psychology, for real-world reference. This textbook is recommended for students both in a formal program as well as studying Psychology independently. It could also be used as a companion resource for any Psychology course.
Pro's:
Highlights cutting edge research in Psychology to show content relevance
Original pioneer of the SQ4R learning system, easily digestible material that is easy to recall and promotes the development and honing of critical thinking and problem solving skills
Students reported finding this textbook useful in higher-level Psychology courses as well
Con's:
Provides some information on sleep that contradicts other research on the subject
Gives brief overview of research studies, but no in-depth explanations
Psychology: 5th Edition aims to show how Psychology can be applied to everyday life. It's structured to help students learn and for instructors to keep them on track. The self-assessment sections of the book allow students to test for comprehension, leaving the educator more available to help students with difficult areas of understanding. This textbook is written specifically for college undergraduate students, majoring in Psychology.
Of all of the introductory Psychology textbooks on the market, Psychology: 5th Edition is dubbed the most learner-centered and assessment-driven. Clear learning objectives, based on the recommended APA undergraduate learning outcomes, guide students through the material and aid in retention.
The authors of Psychology: 5th Edition, Ciccarelli and White, are professors in the field, who each hold a Ph.D and have combined experience of 50 years. Their experience and enthusiasm has facilitated student education and learning for decades. Both authors have also spent time researching Psychology and have published peer reviewed papers. They aim to create textbooks to bring Psychology to the masses. Consequently, this textbook is recommended for students both in an instructional setting as well as studying independently.
Pro's:
Rated the most learner-friendly textbook
Assessment driven material based on APA Undergraduate learning objectives and comprehensive coverage of key research in Psychology
Several hands-on activities in each section to help engage the students in learning the material
Con's
Some of the books were misprinted with the page numbers out of order or chapters are missing.
Digital resources must be purchased separately
Some users complained the textbook was liberally biased
Whether you are studying Psychology to fulfill a general education requirement, as a Major requirement, or just for fun, we hope you were able to find the perfect textbook to fit your needs from our curated list of the best Psychology textbooks in 2023. Happy studying!
Frequently Asked Questions
What careers can I pursue with a degree in Psychology?
Psychology is one of the most popular undergraduate majors, with more than 100,000 students receiving degrees in the field every year. Despite its popularity, there are many misconceptions about the types of jobs you can get with a major in psychology, and some may wonder whether it's worth it to get a psychology degree at all.
Some students may not realize that becoming a licensed psychologist in most states requires a doctoral degree in psychology. Others may assume that a bachelor's alone will not prepare them for careers relevant to their major, or that there are no opportunities outside becoming a psychologist.
The truth is that a bachelor's degree in psychology could lead to immediate employment in fields like marketing, teaching, or human resources, or it could be coupled with a graduate degree and lead to careers in counseling, social work, or occupational therapy. While some psychology majors enter the workforce after earning their bachelor's degree, many go on to pursue a master's or doctoral degree. For the most lucrative careers in psychology, an advanced degree is usually required.
Salaries for psychologists vary greatly depending on their field, experience, and industry type. In 2019, industrial-organizational psychologists earned a median annual wage of $92,880, while clinical and counseling psychologists earned $78,200, according to the Bureau of Labor Statistics. Additionally, psychologists working in government roles earned a median annual wage of $96,870, while those employed in elementary and secondary schools earned a median annual wage of $76,960.
Is there a benefit to minoring in Psychology?
A minor is a secondary set of courses—usually five or so—that are taken by a student to complement his or her major area of study. Some students "fall into" a minor because they have taken a few courses from the same department or, at a university, within a college or other academic unit. If you've already done 3 or 4 courses, why not take one or two more and get something for it? When a minor is listed on your college transcript that means that you have basic knowledge about some secondary area of study (or areas if you do more than one minor).
So you have settled on minoring in Psychology. Here are some of the benefits:
Learning how to effectively learn and to communicate with others.
Learn to think about behavior from an experimental perspective, one that allows for both creative and skeptical interpretations.
Learn to critically question and evaluate what you read and hear.
Develop empathy for others when you analyze their actions.
Reflect on how you think and how other people think.
Develop ways to apply psychological principles to understand and improve your personal relationships, how you work with others, and to contribute to your community.
Study the latest findings on how the brain affects our behavior.
All of the above are skills that can be used in any chosen career path. Better understanding the people around you and how they tick can only work to your advantage.
What are some skills needed for a degree in psychology?
Strengths in both Natural and Social Sciences: Psychology is a hybrid field, comprising both natural sciences and social sciences. Psychology requires knowledge of the anatomical structuring of the brain, as well as other systems in the body, to understand why people do the things they do. Psychology students are also required to have an understanding of people as social beings: how other people affect their actions as well as how their social environment influences behavior. Further, it is important to look at behavior as both a science as well as a social construct, in order to be successful in the field of psychology.
Communication skills: Being able to accurately and factually present findings or provide assistance for patients requires excellent verbal and written communication skills.
Patience: Whether you are doing research or therapy, you will probably by working with the public. Dealing with people requires patience and understanding to get the job done.
Compartmentalization: Being able to leave your work at work and separate it from your homelife is a skill that is beneficial in most careers, but especially in high-stress ones. The ability to not let the disposition of others affect your personal lives is a hard skill to learn, but a necessary one for careers in the field of Psychology.
Independence: Whether working one-on-one with patients, writing psychological reports, or working in a lab, it is necessary to be independent. Like in all jobs where you work with the public, you need to be able to think on your feet and use the resources and knowledge you've acquired to work through any situations that arise.
Not looking for a psychology textbook? Read Reviews of Other Textbooks
Share on: