The 8 Best GMAT Prep Books [2020 Edition]
18 Min Read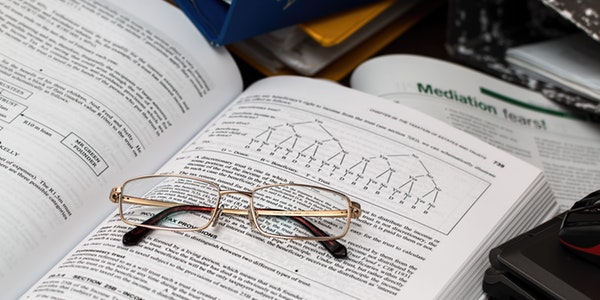 Talking about resources, using the best GMAT prep book when preparing for the test and studying them thoroughly will set you up for success in your exam. While preparing for GMAT, you will notice that there are quite a lot of different GMAT books on the market. While deciding what to buy, it is important to understand what a good GMAT preparation book should entail so that you do not waste your time and resources on a book that will prove to be a total waste. We have done the hard work for you as we'll talk about what a good GMAT preparatory book should be. We have provided recommendations on the eight best GMAT preparatory books for different circumstances. We also discuss other GMAT preparation sources and discuss how to choose the right book for you.
The best 8 GMAT prep books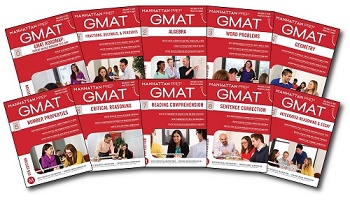 The Complete GMAT Strategy Guide by Manhattan Prep Bundle provides a comprehensive overview of all the topics that can be seen at the GMAT. The series of 10 books making up the package is designed to give students substantial learning experience by helping them develop the knowledge, skills and strategic thinking they need to perform well during the test. The complete book series contains the following book sets: GMAT RoadMap; Fractions, decimal places, and percentages; Algebra; Rate correction; Word problems; Geometry; Reading comprehension; Number Properties; Critical thinking; and integrated reasoning and essay. There is the option to get the whole set or buy a single one out of the complete bundle.
Manhattan's preparatory books aim to provide the foundations and rudimentary fundamentals behind questions. This ensures a good understanding of the test because you have test strategies that are directly related to the content of the test. Each book contains detailed instructions on a specific part of the exam, so you can combine the exact instructions you need based on your strengths and weaknesses. The package provides access to six full, computer-adaptive field tests that accurately simulate the conditions of the day of the test.
These GMAT preparation books come with an annual subscription to web material and field tests. Each book covers a specific part of the test with detailed instructions tailored to that particular section. The books do not emphasize the use of quick tips or tricks. Instead, they focus on developing methods and skills to improve your performance as you practice along. Read more user reviews on Amazon.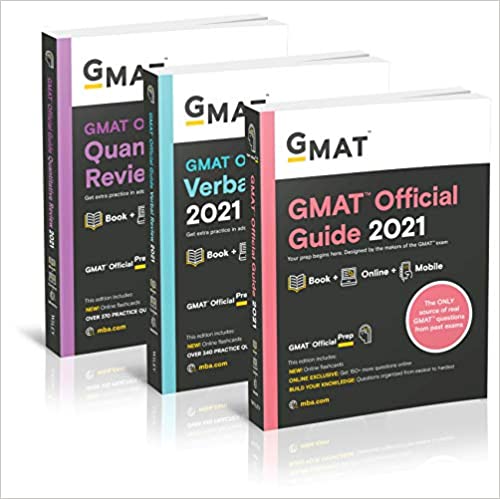 Coming in as a three-book bundle series, it contains all the basic info you need to know about the test, as well as actual outdated test questions from the GMAT. The three books included in the bundle are GMAT Review 2020 Guide, GMAT Quantitative Review 2020 Guide, and GMAT Verbal Review 2020 Guide. Between all three of these books, the entire test is covered.
In addition to the book bundle, your acquisition will give you access to an online question bank with over 1500 questions, including 220 all-new test questions that were just old from the real exam. All practice questions, both in the book and online, come with answer explanations.
This is the guide you need to practice with real questions (what you should be). These manuals are super realistic because they were written by the test suppliers. The online tutorial interface has a test mode that is identical to the one shown on the actual test day so you can familiarize yourself with the questions in the test and navigation. The directives are not too expensive. In most cases, it is worth buying the bundle with the three manuals instead of the official manual. Read more user reviews on Amazon.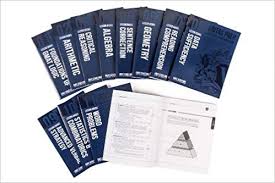 The Veritas Prep Complete GMAT course set contains a total of 15 manuals (8 for the quantitative part, 6 for the verbal part, AWA and test simulation booklet). The package includes access to online resources, including hundreds of free practice questions and a full adaptive practice test. The online resources provide detailed instructions on 14 of the world's leading business schools. Each of the books has a unique name and contains specific, unambiguous strategies for addressing the types of questions that are being addressed.
Each of the Veritas Prep manuals contains numerous practice questions and the package includes access to an online manual resource with more practice questions. The Veritas Prep books are clearly written and provide detailed information on each topic. The practice questions are known to be difficult, tasking, and unique. It's worth the effort though. Read more user reviews on Amazon.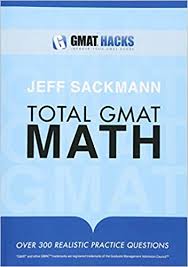 GMAT Total Mathematics serves as an overall overview of the Quantitative GMAT section. It's all about math, sure! No verbal questions or strategies here.
The book contains tutorials explaining any kind of question that is likely to appear in the GMAT quadrant. There are forty sections that assess different types of questions, followed by a practice session with exercises to ensure that you can apply what you have learned. The book contains more than 500 exercises and more than 300 GMAT practice questions. Of these 300 questions, there are 100 "challenge questions" to simulate the toughest questions you'll encounter during the test.
There are many (300+) GMAT-like math practice questions. There are even more (500) exercises that are not GMAT-style but still enhance your math skills. These include exercises that aim to develop the basic skills you need for the exam. The guide covers all topics tested on the GMAT, and each question type receives a section delivering them with intuitive answers, including charts and sound strategic proposals. Read more user reviews on Amazon.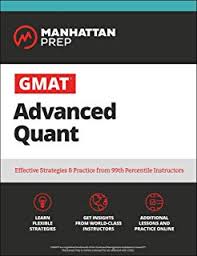 This Manhattan Prep book is specially for high GMAT grade students. It is mainly for students who already reach the 70th percentile in the quantitative part. It provides methods to solve the most difficult GMAT calculation problems.
GMAT Advanced Quant contains more than 250 practice questions, all of which are extremely difficult. The book also includes access to two additional online exercise sets. The sections include problem-solving techniques, problem-solving strategies and tactics, data-lacking principles, data-lacking strategy and tactics, visual solutions sample questions, hybrid issues, general conditions, and quadratic templates.
If you think you already get a hang of the quantitative aspect, you can go further. Covering concepts and strategies that are not covered in full in the full Manhattan Prep or Veritas Prep manuals, the content really does a lot of justice to get you to a high level of thinking, especially by making sure you work on very difficult practice questions.
Problems in GMAT Advanced Quant are a lot more difficult than anything in the GMAT Official Guide, which are more characterized by simple or medium-sized questions. These questions will get you prepared for the most daunting of questions that you can see in the quantitative section. It is more of a cheap but useful addition to your other notebooks. Read more user reviews on Amazon.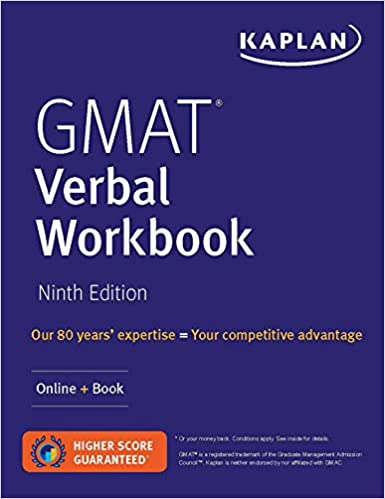 Does the idea of the GMAT verbal section cause your palms to sweat? Never be afraid! Kaplan's GMAT Verbal Workbook helps you build a solid foundation of knowledge for all the specific verbal skills required for the GMAT.
The book offers clear strategies to cover each section (reading comprehension, critical thinking, and sentence supplementing) through the verbal part. The book also contains a list of vocabulary lists and phrases that are particularly useful for non-English native speakers.
It gives a good picture of the difference between informal reading and GMAT reading and specifically shows you how to read for the GMAT. The Reading Comprehension section is generally very comprehensive and contains strategies and tips to help you develop your skills.
Critical reasoning strategies are also very helpful: they learn to systematically and efficiently address the questions in order to reduce errors. Contains 2220 GMAT-related questions that are more difficult, so you can really boost your score. Read more user reviews on Amazon.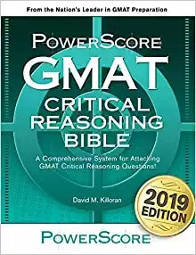 The GMAT Critical Reasoning questions are notoriously difficult. In this book, you'll learn to understand GMAT reasoning, recognize question types, and separate the right answer from wrong answers. It provides a detailed overview of critical reasoning strategies and approaches for various questions.
PowerScore GMAT Critical Reasoning clearly subdivides CR question types and specifies specific strategies for each type of question. In addition, general errors are treated for each question type. The CR exercise questions are very realistic. Each question is accompanied by solid statements that can help you to not only solve a question but to solve it correctly. Read more user reviews on Amazon.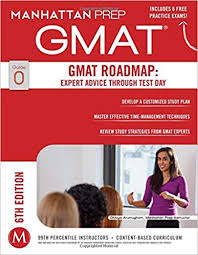 The GMAT Roadmap gives you a blueprint to follow as you get ready for the GMAT. This book isn't focused on content knowledge; it focuses on helping you develop an excellent test and preparation strategy, and then getting you to achieve that strategy.
Manhattan's GMAT Roadmap helps you map out your studying, develop and stick to a game plan, and manage your test anxiety. It also includes access to six online practice tests.
It's like having a personal trainer in your pocket (or on the Kindle) - this book really takes you through every step of the learning process. GMAT Roadmap provides sound learning tips to optimize your learning sessions. It contains tips from test persons and instructors as well as tips for international students.
The book contains a general overview of the different test sections (for example, to explain what kind of questions you will see about the verbal part). It also provides a detailed overview of the test, including the length for each section, the order of sections, and the types of skills tested. Read more user reviews on Amazon.
There you have it. A comprehensive list of books that will be well worth your time. Investing in any of the above is bound to yield some certain but varying degree of success in your quest to passing GMAT in flying colors.
Things To Look Out For In A Good GMAT Book
A good GMAT book is one that should guarantee a certain percentage increase in price through consistent practice and review. Here are few pointers to look out for while on the search for the best GMAT prep books that will prove to be really useful and rewarding in the end.
How Realistic is their Test Questions?
It is very important that your book contains realistic test questions. GMAT questions are written in a very specific style. If you have realistic practice questions, you'll learn the style of those questions and practice the skills you really need during the test. Practicing unrealistic questions is wasting your time and may lead you to develop strategies that will not help you with the test or, worse, lead to wrong answers.
The best sources for realistic GMAT practice questions are the official GMAT manuals and the preparation software. You can also get questions that are very similar to actual test questions in solid GMAT test preparation books, although they are never as good as the official practice questions.
Concise and clear Review Section
The best GMAT books will help you learn more about the content that will be covered during the exam. The book must contain clearly defined assessment sections to help you develop your skills in various areas. For example, the book contains a chapter on sentence correction questions with lessons to build your knowledge and exercises to develop your skills. The explanation in these chapters must be logical, easy to understand and accompanied by exercises or questions that will test your knowledge.
While good GMAT preparation books may not have all of these features, they must have at least one or two specific goals and strengths to help you achieve your GMAT goals. Now that you know more about the criteria that make up a good GMAT book, let's look at eight examples.
Detailed Explanations of Questions
Although almost all GMAT books contain answer keys, the best GMAT preparation manuals contain answer keys and detailed, detailed explanations of why each answer is correct. Thorough answers will help you to understand the skills and strategies you need to perform well during the test.
We even consider it so important that the PrepScholar GMAT online course contains comprehensive answer instructions for each of our over 1000 practice questions, which not only explain why the right answer works but also why every wrong answer is wrong.
Explainer Video
Video clips explaining a certain aspect of the answers to questions will go a long way in helping to shed more light on the difficult concept that might prove to be shallow in the description as illustrated on paper. Such video will not only prove vital but might be the difference between gaining that percentage score increase or not.
Includes Full-Length Preparation Test
Performing full field tests is one of the best ways to achieve a realistic GRE prep experience. The GMAT is a long test. It is important that you build up your stamina by practicing the test completely, so you do not get tired of the test day. Think of it as a marathon. A marathon runner would never go out and run without a few long training rides. As a GMAT test subject, you should improve your endurance by doing extensive field tests.
Since the GMAT is a computer-aided test, performing computer-aided practical tests is the best possible option to realistically simulate the test day. Good GMAT books often offer the opportunity to open online practice tests and test question banks.
Additional Online resources
The GMAT is a unique test. In addition to building your knowledge of the content of the exam, it is important to build an internal bank of testing strategies that you can rely on during the test. These strategies may have to do with time management by quickly eliminating wrong answers, identifying question types, making assumptions, or acquiring other skills. With these skills, you can save time and quickly get the right answer on the day of the test.
Not Prep for GMAT? Read Reviews of Other Entry Test Prep Books
Summary
Reviewer
Review Date
Reviewed Item
Rating





Share on: