The Useful 7 ACT Prep Books (2023)
Updated     16 Min Read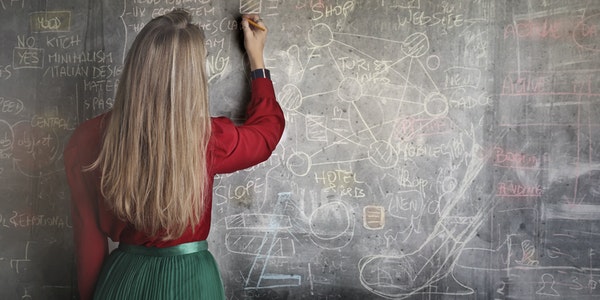 TheBestDegree.com is a participant in the Amazon Associates Program, Magoosh, and other affiliate programs. We independently research, review and recommend the best products. We may receive commissions on qualifying purchases made from our chosen links to maintain the quality of the website with no extra cost to you.
If you have an ACT test date approaching, you have no time to waste preparing yourself. Your score is an important factor on college applications and can influence the opportunities that come your way. So, with all the ACT prep options out there, you do not want to waste time using a prep book that's not right for you. You also do not want to spend too much time shopping through test books when you need to be cracking them open and studying. You can get your prep started quick and with the right book by looking in this quick list of the 7 best ACT prep books!
7 Best ACT Prep Books to Crush the 2023 ACT
This book stands out immediately because it is the only guide directly from the ACT test makers. Not only is it made by the same people who put together the ACT, but the book includes actual ACT test forms from past exams. So, all the practice is derived from the test by the test makers. If you are looking for ACT test practice that is as close to the actual ACT as possible, The Official ACT Prep Guide can not be beat. You can count on this book to give you the most accurate representation on ACT format, timing, and wording.
When you purchase The Official ACT Prep Guide, you will receive five full-length past ACT exams to be used as practice exams. This gives you ample opportunity to gauge how you will perform on test day in terms of preparedness, timeliness, and test taking strategies. will also receive online content to be used along with the book. Online you will find 400 additional test questions that can be organized and filtered to best suit your areas of need and study plan.
The online program will also track your progress while you complete online questions which allows you to be confident, you're getting the most out of time spent studying. Rather than a one-size fits all plan, you can adjust your approach based on the feedback you receive. Lastly, the Official ACT Prep Guide debriefs what the day of your ACT exam will look like along with some advice to help you walk in with your best foot forward. Coming straight from the test makers, this is a valuable perspective on what to expect and how to best prepare.
Pros
Practice tests questions match exactly what you will see on test, because they come from the test and test makers.
Allows students to get a glimpse at full-length past ACT tests.
Progress tracking gives an objective look at where you are, so study plan can be adapted along the way for maximum benefits.
Online question bank allows students to selectively draw questions for individualized studying.
Prepares students for the day of their ACT with what to expect and advice to apply on test day.
Cons
Focuses on test prep with practice questions, so has less focus on teaching content and learning strategies than other options.
The ACT changes each year, many experts think the test is gradually getting harder, so by solely reviewing past questions you may miss out on the concepts and information you need to understand any additions to this year's test.
The ACT Prep Black Book is unique in its approach to preparing for the ACT. Mike Barret, the author and an ACT Tutor, focuses his test prep on giving students a thorough understanding of the makeup of the test itself, which can then be used to strategically take the test. If you are looking for a book that will teach you material or concepts on the test, this is likely not the best choice for you. If you are confident in the material you know, but struggle with test anxiety or lack test taking skills you may benefit from devoting your test prep to learning test strategies and better understanding the ACT itself.
Barret claims that the ACT follows the same template each year and by studying question types and patterns you will know the correct answer by recognizing what each question is looking for. Students are taught to "exploit design flaws in the ACT" and use "its own ACT tricks against it." The ACT Prep Black Book is not affiliated with the ACT in anyway, but Barret highly recommends using his book in conjunction with the Official ACT Prep Guide for the best ACT prep.
Pros
Offers unique advice and test taking strategies for unconventional learners.
Since the book focuses more so on test taking strategy than specific material, what you learn will be relevant regardless of changes made to the test.
Cons
This book has no questions of its own and requires you to purchase and refer to questions in the Official ACT Prep Guide to fully take advantage of the material.
The nature of the book is an in-depth explanation of the test and strategies for taking it. This leads to a dense read that may be less engaging and requires students to really apply themselves.
Kaplan is an official partner for the ACT and widely recognized for their test prep materials. Their expertise is reflected in the quality and quantity of review material in ACT Prep Plus. Kaplan's ACT Prep Plus offers a full year of access to online test prep material. Online you will find 5 full-length practice tests, scoring and analysis of one practice test, answer explanations for all practice test, quizzes, and video lessons covering ACT test material. The Kaplan ACT Prep Plus offer a lot of material and is a very thorough test prep.
Beyond subject material, Kaplan offers "On Test Day" notes to help you implement effective test taking strategies in with your understanding of the material. After each chapter Kaplan includes "Reflect" pages to help students evaluate where they are with the material and how their test prep is going.
Pros
A large quantity of test prep materials to allow students options in how they learn and what they focus on.
Scoring and analysis for one practice test offers feedback and guidance in future test preparation.
Kaplan incorporates both teaching subject concepts and information with effective test tasking strategies for a well-rounded preparation.
Cons
This book has been critiqued for their English and Reading section being too much easier than the real exam.
The wording of some of Kaplan's questions has been called in to question for ambiguous answer choices that do not accurately represent the ACT. On the ACT questions should not be expected to be easy, but the right choice should be able to be clear.
Princeton Review ACT Premium Prep offers both thorough study material and individualized support throughout your test prep. A full review in each subject is accompanied by practice questions and drills to apply what you're learning. 8 full-length practice tests are included, four in the book and four online which come with instant score reports, essays can even be scored using an optional LiveGrader. Students can access online videos tutorials for further explanation on topics in the book and receive customized multi-week study plans.
The Princeton Review ACT Premium Prep along with thorough subject related content, teaches effective thought processes to follow while taking the test, how to best manage your time while testing, and strategies for when you feel stuck on a question. Beyond the ACT, you will also receive online access to college admissions and financial aid information and resources.
Pros
8 practice tests offer more test taking practice than most competitors.
Test taking strategies are taught with guidance for exactly where and when on the test they are useful.
Coverage of subject material and testing strategies makes this a well-rounded test preparation.
Multi-week study plans clearly break down work to help students effectively manage the material and their time.
Cons
The English and Reading section have been critiqued for being less thorough than other subjects, something to keep in mind if this is your greatest area of need.
The thorough, traditional style of this book students may find themselves having a hard time staying engaged.
Barron's ACT is backed by strong reviews from students and educators for its unmatched thoroughness in ACT preparation. This book also stands out for its commitment to individualizing and optimizing test review. Your test prep begins with a full-length diagnostic test. With instruction from the book, you can use your diagnostic test results to better understand what areas you need to study most. Barron's Test Prep then offers study plan recommendations based on the amount of time until your test day. Each subject is broken down for a traditional and thorough review of main concepts. Barron's Test Prep offers easy, medium, and hard practice passages that you can choose from based on your needs and abilities.
Students will also find an overview of the ACT itself with answers to frequently asked questions. The book offers proven test taking strategies for students to apply on their test day. If you're still nervous after all that, tips for reducing test anxiety and finding an optimal test-taking mindset are offered to help students as well.
Pros
Barron's Test Prep covers all the bases of test prep including subject material, test strategies, what the test looks like, test day FAQs, and managing test-anxiety.
Students setting up their own study plan, means they are more likely to stick to it.
The time frame before a student's test is considered to optimize test prep.
Easy, medium, and hard passage options allow students to customize studying.
Cons
Some concepts are critiqued for going beyond what is need for the ACT and being more difficult. If time effective studying is your main concern, the potential 'overpreparing' is something to consider.
The amount of material, especially of material repeated at different levels, means the student is responsible to identify and break up what they need. The ability to customize studying is potentially very helpful, but may seem like added work to some students.
If you have decided to focus a large part of your ACT test prep on improving your math section, this book can function as an added tool along with The Official ACT Prep Guide. Ultimate Guide to the Math ACT is divided in to two sections. First the book will thoroughly review all the math concepts you need to know while taking the ACT. Each lesson is followed by multiple choice questions with answer explanations.
In the second half, you will learn how to effectively prepare yourself mentally to take the ACT. Testing strategies, finding a target score, and pacing are all explained to make you feel confident and prepared. As mentioned, this book uses The Official ACT Prep Guide. Richard Corn, the author and an active math tutor, breaks down a practice cycle for students to go through using The Official ACT Prep Guide practice tests after completing his book.
Pros
The material in this book is recognized for thoroughly covering what you need to know without going beyond the concepts on the ACT.
Covers how to set realistic goals and use them to guide preparation.
Breaks down topics further than most review books for clear and easy-to-follow review.
Cons
Answer explanations do not match the thoroughness of other books.
Lacks an overview of what the math portion of the ACT will look like. This leaves students to figure out what areas they can expect to see most on the test and therefor want to devote the most time to while studying.
Creating your own study set of flashcards for the ACT would take up more of your time than is likely efficient. Barron's ACT Flash Cards have 400 cards that cover all five sections of the ACT. All cards contain test-taking tips and strategies along with subject material and practice questions. By introducing strategies before subject material and practice questions students can practice applying the strategies as they study.
English cards cover topics such as punctuation, grammar, and style. The math cards cover all topics that you can expect on the ACT. The Reading cards contain strategies to manage time and find the correct answers. The Science cards review data representation, research summaries, and conflicting viewpoints. The Writing cards offer tips for creating a strong essay.
Pros
Saves time making flashcards by hand, which means more time studying the material!
Flashcards are portable, so great for busy high schoolers.
Offers a well-rounded review of test concepts and test taking strategies to apply what you learn.
Cons
Does not included additional material students may get with most books such as online content, progress tracking, or study plans.
Does not allow for test taking practice.
Not Prep for ACT? Read Reviews of Other Entry Test Prep Books
Share on: