The 5 Best PTCB Study Guides of 2024
    18 Min Read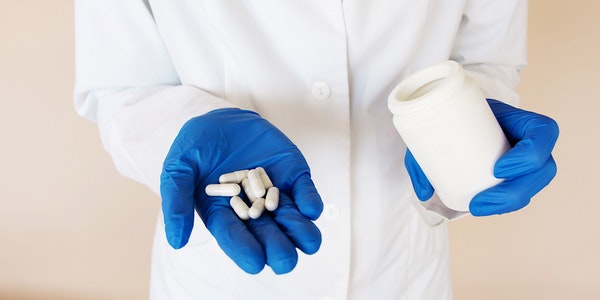 TheBestDegree.com is a participant in the Amazon Associates Program, Magoosh, and other affiliate programs. We independently research, review and recommend the best products. We may receive commissions on qualifying purchases made from our chosen links to maintain the quality of the website with no extra cost to you.
In order to become a certified pharmacy technician, you will need to study and take the PTCB certification exam. This exam is inclusive of knowledge of medications, federal pharmacy laws and requirements, safety and quality assurance, and pharmacy orders/processing. The material covered on the exam is challenging and extensive. Most programs and study materials cover all that is needed to have a full understanding and to be a great pharmacy technician. It is important to look at your best options, and to know your most effective method of studying in order to better prepare and use your time wisely. There is a lot of math, memorization, and pharmacy knowledge needed to succeed in a career as a pharmacy technician. The exam is built to test the most important knowledge and understandings to best prepare you for your daily real-world application in a pharmacy setting. When studying, you will need a plan to make the most of your time, practice enough material, and really grasp the needed knowledge to succeed on your PTCB exam day. Below are 5 of the best PTCB study books and materials to consider when studying and preparing for success on your exam.
The 5 Best PTCB Study Guides to ace the 2024 exam
This PTCB exam review covers a lot of the information needed to understand and retain the material that is covered on the PTCB exam. In a simplified form, the PTCB exam simplified does just what the title explains. All of the included material outlines the top 200 drugs, supplements, and prescription interpretations that are needed in order to be successful on the official PTCB exam. This exam guide uses the most important material needed on the PTCB exam by guiding in step-by-step examples of interpreting prescription sig's, pharmacy laws, and pharmacy math problems. This not only helps to better understand the material, but also builds your techniques for success in the working field as a pharmacy technician.
This exam guide is best used as quick learning guide to cover the most important material that is needed on the PTCB exam. With tables, charts, and illustrations to help guide you in understanding the information, it is by far one of the best PTCB exam study guides. Though on the expensive side, and not really intended as a stand alone, it does have quality content and methods that are useful for success on your PTCB test day. The contents of this PTCB exam study guide are organized really well with bolded section headings, drug facts, and necessary information is presented in a bullet-pointed and numbered fashion so as to organize the necessary information needed to be retained for success on the official PTCB exam. Though only once practice exam is included, it does have a detailed answer key which helps in pin-pointing any areas where you need more resources or material to fully understand the topic or section it covers.
Additionally, another great quality of this PTCB exam prep guide is the mnemonic breakdown for drug names. This helps a lot in understanding how words are broken down, and therefore increasing knowledge of drug classes, indications, and drug interactions amongst the major drugs that are on included on the official PTCB exam. Overall, the PTCB exam simplified has great qualities for building confidence, understanding the content, and learning techniques for the PTCB exam day.
Pro's:
Covers a lot of the necessary knowledge needed for to succeed on the exam
Detailed answer key for the practice test
Mnemonics to learn medications, and drug classes
Quick learning guide for extensive review over a short period of study time
Tables, charts, and illustrations for easy understanding and learning
Con's
Only one practice exam
On the expensive side for a study guide (retails for $40)
Mosby's review for the Pharmacy Technician Certification Exam is one of the best review guides for the PTCB exam. Though one of the most expensive, if you have the time to go through the exam review book and the online resources included, you will succeed on the PTCB exam. This new edition includes updated and organized content that matches the way the official PTCB exam is written. Mosby's review includes 700 online flashcards, an easy to use outline for studying, more than 2,600 review questions to practice, and best of all the illustrations are fully in color. This PTCB exam review guide also stands out because of the online custom test generator that is included with the purchase of the exam review guide. In addition, there is an entire chapter on compounded sterile products with in-depth review. This puts you at an advantage because it prepares you for the CSPT exam as well, should you choose to pursue a career in a compounding pharmacy. With enough study time allotted, you will be fully prepared if not over-prepared for your official PTCB exam test day. This book is aimed at preparing you for the official PTCB exam, while also introducing the CPST exam content to prepare for that certificate as well.
All in all, Mosby's review for the Pharmacy Technician certification exam prepares you for both exams. Other great qualities are that the book includes nine practice exams, extensive appendixes for common drugs, pharmacy laws, drug dosages, and certification exam information. The book itself is well written, organized, easy to follow, and extremely informative. The colored pages, charts, and diagrams give you a textbook feel. This will help you prepare and learn, as you go over all the content and real-world applications that are included. This book leaves you at an advantage because using the book, resources, and all the practice questions with enough study time will build your confidence for your PTCB exam test day. The book also includes a lot of educational and informative facts and details about the drug classes and medications but may seem like too much for some. There is a lot of information to cover when following this review guide, so if you don't want to cover what is not needed for the exam or if you don't have the time to take full advantage of the additional resources, this may be too much for you. The book alone will prepare you, but it is on the pricey side of review guides so it is best to use this with enough study time so as to not feel overwhelmed or to lose out on resources.
Pro's:
Fully colored diagrams, pages
Covers all the information you need to fully review in an organized fashion
Online resources such as flashcards, 9 practice tests, custom test generator, and a chapter for compounded sterile products
Con's
One of the most expensive PTCB guides (retails for $70)
Too much information if you don't have a lot of allotted study time
Mometrix's Secrets of the PTCB exam study guide is really ideal for you to review important content needed for the PTCB exam, and to review good tips and strategies to build your confidence for your PTCB test day. This review guide stands out for its specific and detailed information of key strategies you will need to pass your exam. The contents of the book are filled with information of the sections covered on the test. It is really well organized and arranged by importance of topics. This helps a lot if you need a good method to cover a lot of challenging information, or if you know the content really well and need help with preparing for this type of exam. This is a complete review of important test sections, and a practice exam. Additionally, the practice exam includes a detailed and in-depth answer key to help you fully understand the reasonings, and to show you the areas you may need additional review in order to succeed on your exam.
The Mometrix review for the PTCB exam is written and curated by professionals and researchers, much like they other review and exam prep guides. This security gives you the confidence you need in what you are studying, and it is important to have credible resources as a guide. If you do not have a lot of allotted study time, this review is a really good choice because of the testing strategies. If you do not know or understand a lot of the material, you may need to reach for additional resources. Additionally, this exam prep is tailored for different study plan timelines so it depends mostly on how much content review and practice tests you would need to be fully confident and prepared on your PTCB test day. With one practice exam included, it is tailored more for a quick but extensive review. The 'secrets' and strategies in this book are important in understanding where your time is best spent when studying and covering necessary material for success regardless of the time frame for studying. Overall, the Mometrix PTCB exam secrets study guide is a great choice to review important material, and to make use of important test taking strategies.
Pro's:
Covers and outlines all of the necessary material for passing the PTCB exam
Well-written and organized content
Includes important test strategies, tips, and 'secrets' needed to succeed
Study content is written and curated by experts and qualified researchers
Con's
Only one practice exam
Best for someone who knows the material, and needs more strategies for success
Could include more practice/additional exam questions for better preparation
Mometrix's flashcard study system is a very unique and valuable method of choice for studying for the PTCB exam. This review includes flashcards and practice questions that are include important and concise material that is included on the PTCB certification exam. For someone that understands the material really well and completed a full course, this is a great choice. Though on the pricey side for review guides or methods, if this works for you it is a great choice. Flashcards are an old but useful and effective way to study any material. These flashcards are designed for learning the vocabulary, categories, classes of medication, and pharmacy/medicinal terminology that is needed to understand and succeed as a pharmacy technician. This exam prep is really ideal and effective for someone that knows the material but may not need to expound a whole lot to completely memorize and remember what is needed to be retained. This method of studying requires time, but the flashcards are really well organized, informational, and not bogged up with unnecessary material. This is concise, and a versatile way to carry your needed knowledge.
In addition, the Mometrix flashcard system for the PTCB exam includes practice questions that will help you utilize the information you learned in the flashcard system and apply it to the mock exam questions. In order to make good use of the flashcard system, you need to dedicate time and know if this is an effective method for you to study. For some, they may need additional material or an actual guide in order to retain the needed knowledge for success on the PTCB exam. Others may find this is all they need and prefer not to be bombarded with additional information that may not be necessary for review. Either way, when using the flashcard system and the practice questions you will have a simplified but effective method of grasping a lot of terminology and PTCB information for pharmacy technicians. The flashcards are easy to read and understand. They are made with good quality paper, so you won't find them to flimsy or easy to lose. If you prefer repetition, and easily portable study material with practice test questions, this flashcard study system is made for you. Like other Mometrix study prep and review materials, these cards are designed and curated by professional and qualified researchers that create content based on what is absolutely important and necessary. This makes the PTCB flashcard system effective and reliable in preparing you for a successful PTCB exam day.
Pro's
Organized, concise, effective way to study
Includes practice questions to apply the needed knowledge in the flashcard system
Portable, good quality study material
Content is curated and organized by Mometrix's qualified and professional team
Con's
On the pricey side of review guides and methods
Not best for someone that needs a lot of practice material, and cannot retain information solely through repetition
Needs more study questions, or a few mock exams to help apply the material from the flashcards to improve this study method
This is Ascencia's first edition for the PTCB exam study guide, and it is high on the list for best PTCB test prep material. This book is inclusive of 2 full length practice exams, a full review of important material, online flashcards, cheat sheets, study tips, and it's contents align really well with the official PTCB exam material. This exam prep is one of the lesser expensive books, and it is worth it for what is needed to succeed on your PTCB exam test day. This guide outlines the pharmacology, pharmacy laws, and math material that is important. One of the practice exams is included in the book, and the other practice exam is done online. Both tests include an answer key, and it is really important to practice the full-length exam online at least once to feel really prepared on your test day. One of the features that makes this practice test stand out is the cheat sheet portion. This allows for the condensed material to be better organized for studying and preparing. If you don't have a lot of time set aside to learn the material and understand what is on the test, this guide will help you. Though the material is extensive and difficult at times, the cheat sheets help condense the knowledge and prepare you for what is to come on your PTCB exam day. For a first edition, Ascencia has hit the mark for a good economically priced review guide, with additional resources, and included test tips needed for success on the PTCB exam. Additionally, the flashcards included are a great refresher when included during your study time. Though some portions of medications and pharmacy knowledge are brief, it is a good review when put beside other review guides. If you need to cover a lot material and don't fully understand what is on the test, this review may be a good starting point but you will need to use the additional resources and practice tests to feel confident and to succeed on your test day.
Pro's:
Economically priced
2 full length practice tests
Comprehensive review with important and necessary material
Flashcards, cheat sheets, and study strategies included
Condensed study material for easy review of difficult content
Con's
Not suitable for someone that doesn't have a grasp of the material
Medication and pharmacy knowledge material is brief, and needs more content
Not Prep for PTCB? Read Reviews of Other Entry Test Prep Books
Share on: