Best NCLEX review Book of 2023
    12 Min Read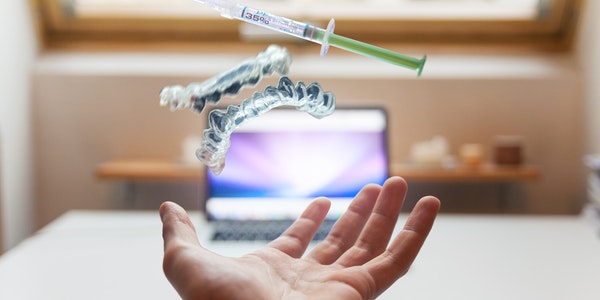 TheBestDegree.com is a participant in the Amazon Associates Program, Magoosh, and other affilate programs. We independently research, review and recommend the best products. We may receive commissions on qualifying purchases made from our chosen links to maintain the quality of the website with no extra cost to you.
After years of school, now you are faced with the NCLEX-RN exam as a final step before you begin working. The test is one last hurdle to get through before finally pursuing your nursing career, an equally exciting and anxiety provoking concept. While you should feel prepared by your nursing education, the key to preforming well on the NCLEX-RN exam is preparation specific to the exam.
Using good test prep materials will set you up for success by reviewing important concepts, familiarizing you with questions types, and enabling you with effective test taking strategies. Surely, you are eager to excel on the exam so you can get licensed, get to helping patients, and start getting your first paychecks as a nurse. You can use this list to get all the information you need on six of the best NCLEX-RN prep books in one place and a straightforward format. So, you can quickly find the right book for your and get your prep started as early as you need!
The best 5 NCLEX prep books to crush the 2023 test
Saunders Comprehensive Review book and the author, Linda Anne Silvestri, are highly trusted in NCLEX prep. The book promises a unique and very thorough review, with an emphasis on being up to date every year. With this book you will receive a complete review of concepts on the exam, 5,200 NCLEX-RN practice questions between those in the book and the accompanying online program and an eighty-five-question practice exam. All questions are complete with explanations for all right and wrong answers. You will receive test taking strategies and a summary of key changes made to the NCLEX-RN test plan as well.
The questions in this book and the accompanying online program test critical thinking along with material, which the book claims to be highly important in passing today's NCLEX-RN exam. Each chapter is followed with questions at the end to test comprehension. Online questions are organized by category and can be selected by the user for custom study sessions. The eight-five question exam is designed to cover all content areas in the same proportions they will appear on the NCLEX-RN exam. Key information is highlighted throughout the book using 'priority concept call-outs' mnemonics, and visuals to help with memorization. At the beginning of the text, key changes to the NCLEX-RN test plan are summarized along with and explanation of how they are incorporated in the latest version of the prep book. The book is very thorough with a lot of material but aims to be laid out clearly and organized so students can choose between a more individualized approach to study or can follow through the book as it is written.
Pros
Students can expect a thorough, well rounded review with lots of materials.
Includes over 5,000 practice questions.
Includes a practice test modeled after the NCLEX-RN exam.
Online questions can be organized to meet the individual's priorities while studying.
Up to date information is promised and changes are specifically pointed out.
Cons
Answers and questions are on the same page, which may be inconvenient while working.
The thorough nature of this book may make it difficult for some to commit to it or may be inefficient to those short on review time.
This book is focuses on prepping nursing students for the NCLEX by reviewing materials in a straightforward and concise manner, using practice questions, and teaching test-taking strategies that help students apply what they know and stifle test-anxiety.
When you use the NCLEX RN Study Guide, the prep starts with a quick overview and introduction to familiarize you with what will be on the test and accordingly, how the in-book review is organized. Students recognize this book for how clearly material is presented and explained, foregoing overly complicated or superfluous language and providing visuals to support concepts in the reading. Practice questions come with answer explanations to offer a chance to test your ability applying information and concepts.
This book emphasizes the importance of test-taking strategies that benefit time-management and reduce test-anxiety. 'Top test-taking-tips' are promised to help students get through the exam without errors.
Pros
Students get a thorough, but straight-forward presentation of material.
Addresses test-anxiety for any students who feel it impedes their performance, this can be very helpful.
Lays out the review clearly in the beginning, giving students a clear guide to planning and managing their prep if they would like.
Reviews what will be on the test and in what proportion of total NCLEX-RN test material.
Cons
The questions in this book have been criticized for being too easy and unrepresentative of those on the NCLEX-RN exam.
The NCLEX-RN Secrets Study Guide takes a unique approach to helping nursing students get their best possible test score with a focus on teaching students how to use material and test-taking strategies specifically for the NCLEX-RN. Mometrix claims to 'teach the test,' as opposed to other books who teach the material. Do not be mistaken however, the book promises a thorough review complete with concepts, procedures, principles, and vocabulary students will be tested on. All covered materials also has summaries of the essential, main take-aways designed for quick review and to draw out key concepts. This is followed up by practice questions, with explanations to clarify the principles and reasoning behind the correct answer. Mometrix clearly advertises that their review is challenging and very thorough, which may appeal to some students and lead others to shy away, depending on what you are looking for.
Where 'teaching the test' comes in is the very 'secrets' mentioned in the title. This book provides many test taking techniques, far too many to go in to detail, but some of which include helping students to spot clues that lead to right and wrong answers, how to guess your advantage, how to pace yourself while testing, how to recognize when you have studied adequately, and how to think through problems you are stuck on. The book also includes a list of things to take care of the day before your test to help students feel prepare beyond studying. Lastly, this book helps students set up their prep by advising students on setting up the most efficient study plan for the timeframe they have. Instructions for getting prep started are also included, which can be helpful if you are new to prep books. If throughout prep students come across any questions, there is an email they can reach out to for individual help as well.
Pros
Includes a thorough review of tested material, complete with summaries that highlight key information.
Includes practice questions that test comprehension and answer explanations.
Guides setting up and planning for test prep efficiently.
Offers guidance about ways to best prepare for the test besides studying.
Includes many tips and test taking strategies designed for the NCLEX-RN specifically.
Students can receive individualized assistance via email.
Cons
The challenging and thorough test prep may not appeal to some students.
If you are looking for strictly content review, or have a trusted approach to test-taking, a large proportion of material in this book may not appeal to you.
Kaplan is a reputable name in test prep, so when they promise professional editors and trusted Kaplan nursing faculty behind their prep, you can be confident their content is reliable and accurate. With Kaplan's NCLEX-RN Prep Plus you will have eight chapters of content review with questions at the end, answer explanations behind correct and incorrect answers, 220 online questions, over an hour of videos reviewing test content, and two full length practice tests. Using the two practice tests can be a valuable way for students to track where they are and progress in their test prep. A highlight of Kaplan's review are ten critical thinking pathways they claim are useful in break downing test questions to understand what is being asked and so, how to answer. Kaplan also offer guiding techniques for mastering the computer adaptive test format.
Overall, the test prep offers materials like an online component, chapter review questions, and practice tests that are common of Kaplan. These materials are combined with information and critical thinking skills put together uniquely for NCLEX-RN mastery. Kaplan combines their reputable approach to test prep with the specialized knowledge of nursing faculty to bring this prep book together.
Pros
Includes eight chapters of thorough content review.
Included practice questions for each chapter and additional practice questions online.
Includes two practice tests.
Offers options for how to review and learn with in-book, online, and video content.
Cons
The book has been found to contain grammatical and technical errors.
Mosby's Review Cards for the NCLEX-RN offer a method of study different than test prep books, but that is still self-directed and thoroughly reviews material. This set give students 1,200 questions organized by clinical area and body system. The front of these cards displays practice questions and the back can contain explanations for both correct and incorrect answers, cognitive levels, nursing process steps, and NCLEX test plan categories. The questions are asked in formats including multiple choice, fill in the blank, and more to give students experience with the different formats they will see on the NCLEX-RN exam.
Along with the stack of review cards, students also receive strategies to improve test-taking skills, strategies to manage test-anxiety, and an overview of the NCLEX-RN test plan. Being the latest version on Mosby's review cards for the NCLEX-RN this third edition set incorporates the most up to date changes in response to recent NCLEX-RN exams.
Pros:
Portable and handy for busy nursing students.
Offers a well-rounded prep including content, test taking strategies, and how to manage test-anxiety.
Practice questions are similar to actual NCLEX-RN questions.
Includes explanations to correct and incorrect answers.
Questions are organized by category so the student can choose to customize the focus of their prep.
Cons:
Does not provide review of subject material beyond answers to questions.
Does not included additional material students may get with most books such as online content, practice test, or quizzes.
Not Prep for NCLEX? Read Reviews of Other Medical Test Prep Books
Share on: