GMAT vs GRE: Which test to take? Which is harder?
    5 Min Read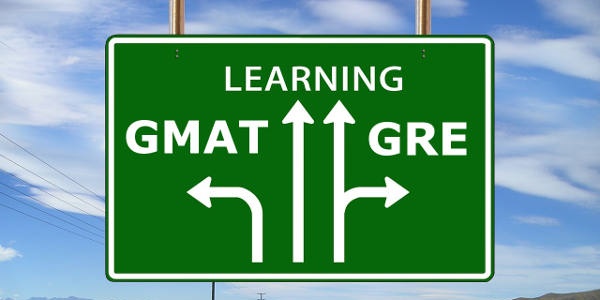 Don't know if you should take the GRE or GMAT for admission to graduate studies in the United States? Read our comparison and find the best exam for you…
GRE or GMAT? If you are planning to study at graduate level you should keep in mind that these are the most popular tests as part of the admission of graduate schools. Ultimately, however, you should check which exam you are applying for, accept, or prefer to take to the institution you are applying. But if an institution accepts both, what should you choose?
GRE
2 x 30 min Analytical Writing sections (2 Essays)
2 x 30 min Verbal sections (Approx. 20 questions each section)
2 x 35 min Quantitative sections (Approx. 20 questions each section)
1 x 30 ~ 35 min Unscored or Research section
Approx. total length: 3 3/4 hours
Score valid period: 5 years.
GMAT
1 x 30 min Analytical section (1 Essay)
1 x 30 min Integrated Reasoning section (Approx. 12 questions)
1 x 62 min Quantitative section (Approx. 31 questions)
1 x 65 min Verbal section (Approx. 36 questions)
Approx. total length: 3 1/4 hours
Score valid period: 5 years.
Which one is more popular?
About 655,000 students take the GRE each year compared to the 250,000, who choose the GMAT in the same period.
Which one is harder?
As graduate level entrance examinations, both GRE and GMAT tests examine logic and verbal ability. GRE mathematics requires an average of 1.75 minutes per question, GMAT mathematics requires an average of 2 minutes per question, but GRE mathematics is much less difficult than GMAT mathematics. GRE Verbal section requires an average of 1.5 minutes per question, GMAT Verbal part requires an average of 1.75 minutes per question, so GRE Verbal requires to answer faster.
What are the origins and objectives of each test?
Originally the GMAT was created to judge applicants from Business schools in the United States. However, in recent years, these institutions have begun to accept the GRE as well. Anyway, you should always check with the university. Remember, the GMAT will always be accepted in Business schools, so this is a safe option.
Which costs more?
The GRE costs only $205 compared to the GMAT that is worth $250. However, these costs are of the test and do not include additional services, such as reports and fees. It's also worth to invest in GRE prep books/courses or GMAT prep books/courses to achieve higher score.
How can you take each test?
The GMAT is only available in digital; while the GRE can also be presented on paper according to ETS (this option is only available three times a year in areas of the world where computer-delivered testing is not available).
What does each test emphasize?
Each Exam has different strengths. So if you can choose, choose the one that you will have more chance to succeed. The GRE emphasizes vocabulary while the GMAT focuses on grammar. But, as far as math sections are concerned, the GMAT test is considered more difficult. One of the reasons for this could be because you can't use a calculator in the GMAT, but it does in the GRE. Remember that you can also take additional subject tests for the GRE. The choice is made between 7 subjects, if you want to reinforce your application to study a specific field.
Which test fits?
If you are not good at math and prefer liberal arts, it is recommended to choose GRE. GMAT's mathematics is far more difficult than GRE. A poor math candidate is expected to get 44 points in GMAT, and such a candidate is expected to get 163-166 in GRE. In the score evaluation, GRE is more dominant. If you feel that the logic problems are not clear, it is recommended to choose GRE. If you are good at math and logic classes in school and like to solve problems. It is recommended to take GMAT. GMAT requires candidates to keep their minds clear and to stick to their ideas in many questions, which is difficult for an emotional person.
How are the scores?
In the GRE, 3 units of scores are received, pointing to each section of the test. The GMAT Applicants receive 5 units, one for each section, plus a global rating (you'll also receive a percentile score so you can match those examined in the last 3 years). For the GRE, the verbal and quantitative scores range from 130-170 in 1-point increments. Meanwhile, the overall rank score in the GMAT is from 200-800 in 10-point increments.
Which test to choose for application?
Although the current business schools say both GRE and GMAT are accepted, but the higher the ranking of the school, the more students like to use GMAT performance for applications. The higher the GMAT score, the more proof that the student has certain qualifications to attend business. For a financial student, whose goal is for the top 30 schools, or even the top 10 schools, he or she will find that there are very few business science schools to choose. It is recommended to take the GRE test, since the GRE score can be used to apply for a few more schools and other majors.
Share on: