Best 7 MBA Admissions Consultants
    16 Min Read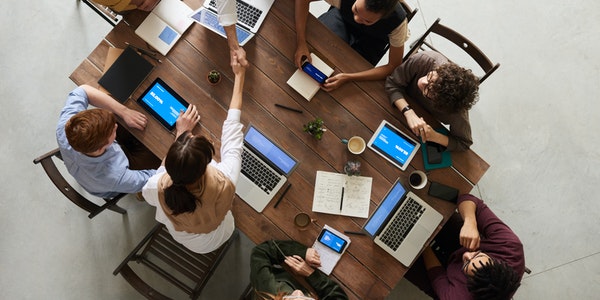 MBA application requirements can be overwhelming if tackled alone. Fortunately, applicants have various companies to choose from for MBA admission consulting and test preparation. With our global climate changing and MBA admissions experiencing an increase in applications, now more than ever it's important to have a competitive and thorough application that stands out. Admissions consultants can help you with your MBA application deadlines, MBA application essay format, and everything in between. Let's take a deeper dive into our take on the top 7 MBA admissions consultants of 2022.
Top 7 MBA Admissions Consultants

Hourly Rate: $480
Comprehensive 1 School Rate: $4,900
Personal MBA Coach helped its clients earn over $6.5 million in scholarships last year. You can begin working with a consultant at any point during your application process, even if you've been waitlisted. Prospective clients can request a free 30-minute consultation, and hopefully get a feel for the personal connections that consultants strive to make with their clients.
User Experiences:
"Fabulous! As a non-native English speaker, I was very worried about applications. Besides putting me at ease, Scott helped me in my crazy dream to attend a top US business school. I didn't know it was possible to get so close to someone personally who is on the other side of the world (11.5 hr. time difference), but Scott made it work and got me into Stanford."
"I utilized the mock interviews, which were definitely a game-changer for me. Post mock interview feedback was again constructive and candid and was a great way to practice that I wouldn't have done on my own. Mocks gave me a lot more confidence going into the real interviews."
Pros:
One consultant is dedicated to your application and profile
Services packages ranging from one-time meetings to comprehensive packages
School-specific interview preparation services (Wharton MBA application and Harvard MBA)
Free online guides and videos
Cons:
Has the most expensive hourly rate, at most being $480/hr

Hourly Rate: $395
Comprehensive 1 School Rate: $5,950
Stacy Blackman Consulting (SBC) boasts a highly ranked MBA consulting company, with its consultants coming from the top 7 US programs (M7) as well as EU programs. With some of SBC's consultants having prior experience as MBA Admissions Officers, prospective applicants are guaranteed to learn what to expect and how to succeed during their own admissions journeys. SBC also prides itself on its thorough client-consultant pairing process, ensuring clients are being matched with a consultant geared towards their strengths and goals.
User experiences :
"SBC, simply put, is amazing! I had applied to business school previously and had been rejected across the board… her combination of in-depth knowledge specific to each program… provided the assistance to strengthen all aspects of my applications."
"The application process was a very expensive one… with the prep courses, GMAT materials, tutors, etc., but the best decision I ever made was deciding to work with Stacy Blackman Consulting. In a process that requires you to uncover your personal weaknesses, goals, strengths, and dreams. My consultant was incredibly easy to talk to and knew exactly what to do with the information that I was telling her, which was incredibly important because I had no idea what to do with it. There were bumps in the road, and weaknesses that we had to address, but my consultant helped me to develop a strategy that made my strengths as strong as possible. With her help, I was accepted to the Fuqua School of Business at Duke University."
Pros:
Offers a free analysis based on a short questionnaire for applicants to get a broad overview of their MBA potential
Mock admissions officer application reviews simulate what applicants can expect when submitting their final work product
Can choose from a variety of packages for services ranging from hourly services to test prep services and guides, to all-in packages
Cons:
Must pass a pre-screening process to be considered for placement with a consultant
All-in packages, SBC's most comprehensive service, can cost anywhere from $5,950 for focus on applying to one school, to $14,625 for a 7-school package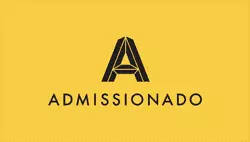 Hourly Rate: $325
Comprehensive 1 School Rate: $4,595
Admissionado acknowledges the challenge that MBA applicants face as more applicants gain access to admissions consulting and the applicant pool becomes more competitive. That's why they work with their clients collaboratively to provide them with all available resources within their network for maximum positive outcomes. With the help of M7 gurus, attention will be given to building your strengths and strategizing an individual plan towards your own success!
User experiences :
"Team Admissionado was far more impressive than MBA Mission… You all provide great value through your services."
"I have been accepted to Duke MBA program… This success is sweeter because of the fact that I have a GMAT score of 620 after nine attempts and a GPA of 3.2."
Pros:
Free 30-minute consultation to meet with a team member and discuss your future
Access to broad Admissionado network, offering alumni connections that can help applicants with more than just getting into their desired program
Dedicated consulting team: you, your MBA expert, your essay editor, and access to HQ customer support at all times
Cons:
Limited packaging options, with the only free service being essay analysis overviews for multiple top programs.

Hourly Rate: $750 (minimum 2-hour requirement)
Comprehensive 1 School Rate: $4,900
mbaMission prides itself on its top-rated services. Its services range from hourly appointments to comprehensive packages, but also provide free admissions guides on topics ranging from "Selecting your target MBA program" to "MBA student loan reduction guide." They even offer a brainstorming guide to help applicants as they begin their MBA application process. Their services are geared towards being informative yet fun, and are fulfilled by full-time MBA admissions consultants.
User Experiences :
"In anticipation of applying to six top business schools, I took advantage of a free mbaMission consultation with the company's founder, Jeremy Shinewald. Jeremy didn't describe the gimmicky creating a personal brand approach that I had heard from other companies. He simply said: you are not a company with a tagline and a motto, but a person with a diverse set of experiences; we will help you pick your best stories and tell them in the most effective way possible. Jeremy's honesty, flexibility and realism is what compelled me to choose mbaMission. And, I was not disappointed."
Pros:
Free admissions and career coaching consultations
Free events and online workshops
Free start-to-finish MBA admissions downloadable guide
Cons:
No waitlisting or rejection consulting
Higher prices for consultations with the managing director, instead of senior director
Although a small consultant staff means the selection process was thorough, this leaves less availability for taking on new clients, and only 7 managing directors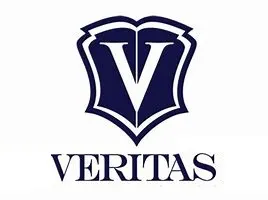 Hourly Rate: $650 (minimum 2-hour requirement)
Comprehensive 1 School Rate: $4,700
Veritas offers a free profile evaluation to provide prospective clients with an overview of where they stand and how Veritas can be of help to their admissions profile. Veritas offers hourly packages, comprehensive school packages, and GMAT + Admissions packages.
User Experiences :
"Shelli-Ann helped me so much get into London Business School. Without her help and that of the veritas team I do not think my application would have shone as much. They really knew what to highlight for the essay portion and how to take parts about myself that I might not find relevant and include it into the app that distinguished me. MBA is a huge investment and so why not pay a little more and make sure you get into the school of your choice. I could not be happier about my decision to go with Veritas."
"I got admitted to Harvard and Wharton. My Veritas Prep consultant really helped me and made sure I was able to secure that spot."
Pros:
Free MBA application help, videos, and guides to gauge what your strengths and weaknesses are.
Free Online MBA Admissions Workshop
Cons:
Smaller team of consultants
No career counseling opportunities
No group interview prep

Hourly Rate: $340
Comprehensive 1 School Rate: $4,750
Accepted has been in the MBA admissions consulting industry since 1994. They have a 2-business-day guaranteed draft turnaround, allowing their clients to continually work towards success. Accepted prides itself on its rigorous consultant selection process to ensure its clients are being provided with superior service from highly accredited consultants with backgrounds in the admissions realm.
User Experiences:
"Working with Michelle was a game-changer. She helped me pinpoint what motivates me professionally and then helped me turn that into powerful essays that landed me a full-tuition acceptance at Haas, a half-tuition acceptance at Yale SOM and an acceptance to UCLA Anderson. What stood out about Michelle is that she was very transparent with her feedback, which I loved, and was always available. Especially during the winter holidays, I probably sent her a message on WhatsApp every day and she would always respond in a matter of minutes!"
"Long story short, I only had 4 days to get my application ready. Jen Weld took up the challenge and agreed to work with me. In those 4 days, Jen and I worked around the clock and made it happen. I have to say, I was impressed by her extremely quick response, essay guidance, resume editing and last but not least, her dedication towards her work. I still remember, she once came up with a suggestion for my essays while doing her dishes! That example alone spoke in volumes about her commitment to my success."
Pros:
Expedited pricing available for next-day turnaround services
Offers free consultation
Cons:
No group interview practice
Small consultant group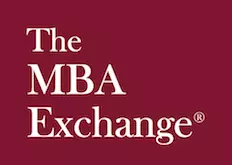 Hourly Rate: N/A
Comprehensive 1 School Rate: N/A
The MBA Exchange is dedicated to providing honest and transparent services to its clients. Its team of experienced consultants has served over 5,000 clients through one-on-one mentorship and uses its team's diverse backgrounds to provide school-specific knowledge to each applicant. It's client case studies demonstrate the effectiveness of MBA Exchange consultants and their ability to take any client and turn their weaknesses into strengths.
User Experiences:
"I was accepted to both Tuck and Cornell, with scholarships from both! I can honestly say that I couldn't have done it without hiring you guys. Though I doubted it from time to time, turns out you guys knew exactly what you were doing. I am ecstatic that I found you and will be recommending you to my brother and all my aspiring MBA friends!"
"I've chosen The MBA Exchange over other similar services for many reasons, but I'd like to highlight a few because you deserve the feedback. First of all, the process that I've seen from initial evaluation until now has been very professional and finely tuned. You clearly understand the potential MBA candidate. Second, your response time has been incredible, just as you've advertised. And finally, I was impressed by your initial analysis of my profile, which brought much more to the table than others. These together give me confidence in taking this process forward."
Pros:
Free consultation based on your desired MBA
Free guidance and support for your spouse, partner or significant other
Social media presence auditing
Cons:
Pricing not available unless you contact the company, although estimates by other sites list its comprehensive 1 school rate at $4,400
Bottom Line
There may be a variety of reasons why you're seeking the services of an MBA Admissions Consultant. If cost is of concern to you when deciding which consultant to seek out, keep in mind whether you're looking for hourly packages or comprehensive school packages. The cheapest hourly package offered by the MBA admissions consultants above comes from Admissionado, and the cheapest comprehensive school package comes from Admissionado.
When to seek hourly help: if you only need assistance on one or two components of your application, or if you would like to devote a session to brainstorming, hourly sessions may be more geared towards your needs.
When to inquire about a comprehensive package: if you want assistance from start-to-finish and a program that will assess each element of your application, a comprehensive school package is more likely to satisfy your needs. Be warned, though, this is the most expensive route and consultant agencies charge per school. Some MBA admissions consultants make it very clear that you will incur additional charges if you try to ask for advice or guidance on your application for another school (e.g., Accepted's Comprehensive MBA Application Package).
Take advantage of free consultations and online materials: if you're between two services or between two consulting firms, use the publicly available resources the firms provide to make personal judgments on which material better suits your needs. One-on-one free consultations are another valuable resource for gauging a fit with potential consultants before making a strong financial commitment.
Assess Consultant-Collegiate connections: most consultant firms provide overviews or bios of their consultants, listing experience and past admissions experience. If there's a particular program you're hoping to gain admission to, having a consultant whose expertise is geared towards that particular program can be highly beneficial. Be sure to look at the firm's individuals and what they bring to the team that you would directly benefit from.
Service search: some schools require group interviews, but not all consulting firms provide group interview prep. For example, if your dream school is Wharton, Veritas may be pushed to the bottom of your list since they do not offer group interview prep.
Share on: